TV
Lee Chan-hyuk's mother cried for a month due to the shock of her son's independence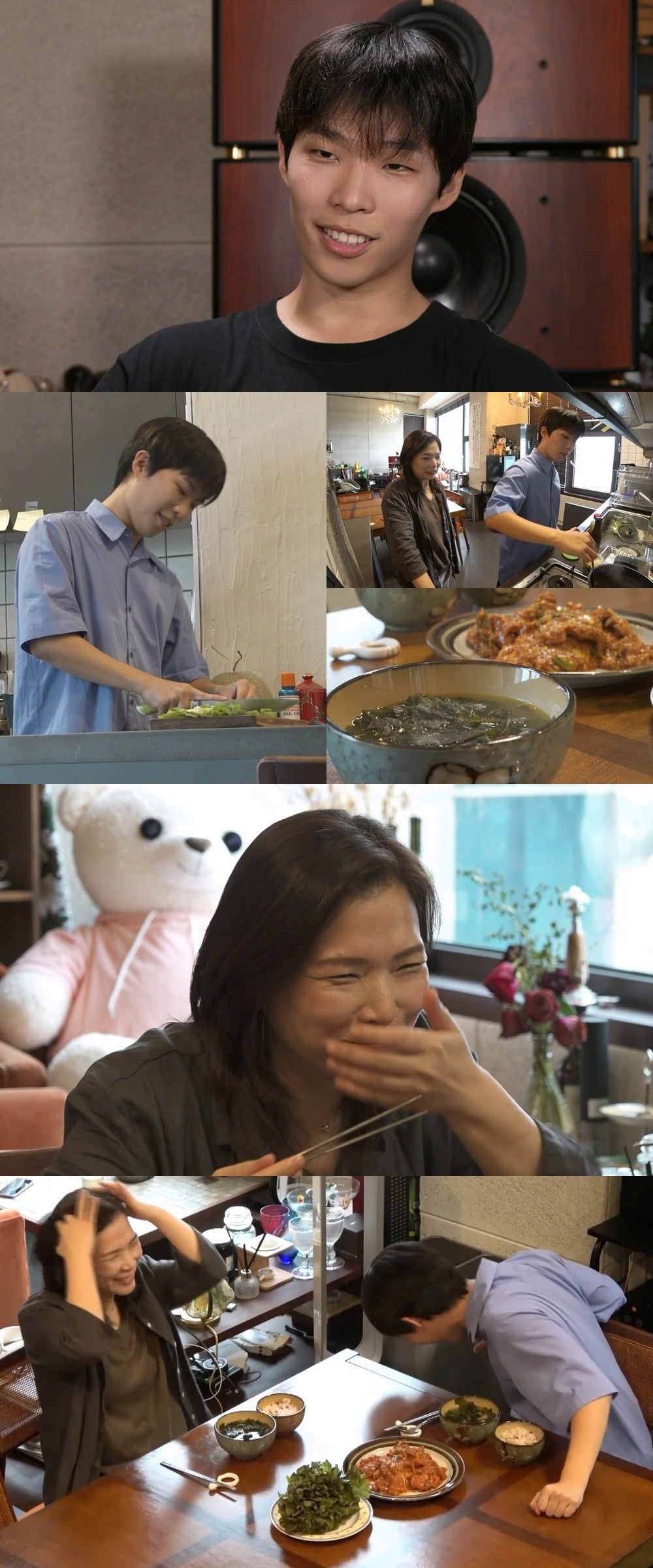 Lee Chan-hyuk of MBC's 'I Live Alone' serves 'Chanhyuk's White Plate' just for his mom, with seaweed soup made with perilla oil and stir-fried pork with garlic, made by himself. It raises curiosity about what Lee Chan-hyuk's mother, 'Madam Joo', would evaluate the taste.
In MBC's 'I Live Alone', which airs at 11:10 pm on the 29th, the image of son Lee Chan-hyuk serving his mother the first meal of his life is revealed.
Lee Chan-hyuk returns home after a date with his mother in Yeonnam-dong and shows the side of a 'wannabe son' who joins his mother's hobby of 'dakku (diary decorating)'. The mother and son, immersed in their own work, soon begin to keep each other in check, making people laugh. Lee Chan-hyuk is proud of his first work, saying, "This is talent." Next, they raise expectations by saying that they will give a cool-headed evaluation(?) of each other's work.
Lee Chan-hyuk also shows off dishes just for his mother. He asks, "Do you want the seaweed soup that I make for my mom?" and begins cooking ambitiously, even preparing recipes for seaweed soup and stir-fried pork that he wrote down himself. However, he openly uses 'Mom's chance' from the beginning of cooking, and shows the typical 'K-son' appearance of sweating and making excuses during surprise inspection of the refrigerator, causing laughter.
After many twists and turns, a table full of Chan-hyuk's dishes is prepared for his mother. Lee Chan-hyuk's mother, who tasted it with excitement and anticipation, saying, "This is the first food I made for you," drew attention as she made a strange (?) expression. Then, the two people bursting out laughing at the same time and Lee Chan-hyuk unable to raise his head were also captured, raising curiosity about what happened.
Lee Chan-hyuk also spends time having deep conversations with his mother. This refers to the same time as his younger brother Lee Soo-hyun, when each declared independence. Lee Chan-hyuk, who has always been with his family as a homeschooler since middle school, recalls, "It took courage to separate (from my parents)." Lee Chan-hyuk's mother confesses that she was so shocked at the time that she "cried for a month." In the third year of the children's independence, interest is focused on how the mother's feelings have changed.
Lee Chan-hyuk preparing food for his mother for the first time can be seen on 'I Live Alone', which airs at 11:10 pm on the 29th.
Kim Ji-won, Ten Asia reporter bella@tenasia.co.kr