TV
Singer Yoon Do-hyun reveals how he feels after being diagnosed with a 'rare cancer'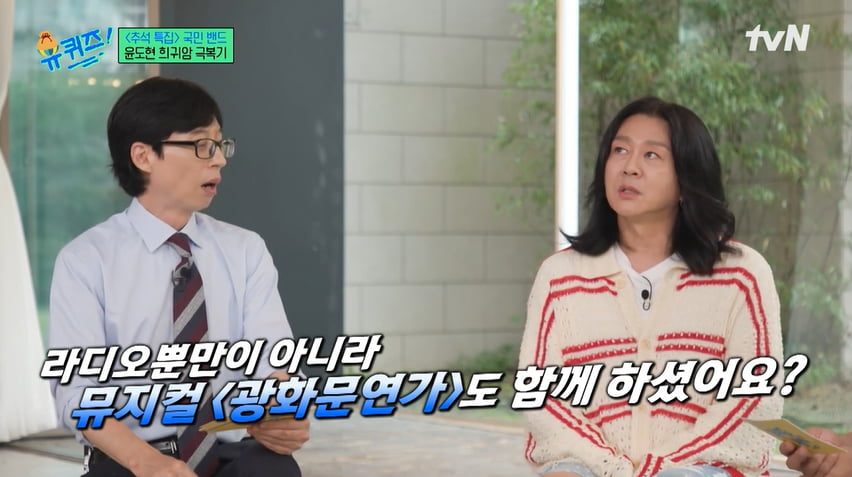 Singer Yoon Do-hyun revealed the reason why he did radio and musicals even while receiving radiation treatment for a rare cancer.
Singer Yoon Do-hyun appeared as a guest on tvN's 'You Quiz on the Block' (hereinafter referred to as 'You Quiz'), which aired on the 27th.
On this day, Yoon Do-hyun expressed his feelings about being diagnosed with a cure for rare cancer after fighting the disease for three years. Yoo Jae-seok asked, "I saw it through the article, but many people were surprised to see Yoon Do-hyun's post on social media. Has he been diagnosed with a full recovery now?"
Yoon Do-hyun said, "About 6 months after completing the treatment, the doctor said, 'Congratulations because the cancer cells are completely gone.' I had no idea there would be so many articles, and so many people contacted me, so I hope that many people are worried and love me this time. "I felt once again that God was giving me," he said. Yoo Jae-seok added, "In some ways, I think it is a disease that can come to us, our family, our friends, and anyone else."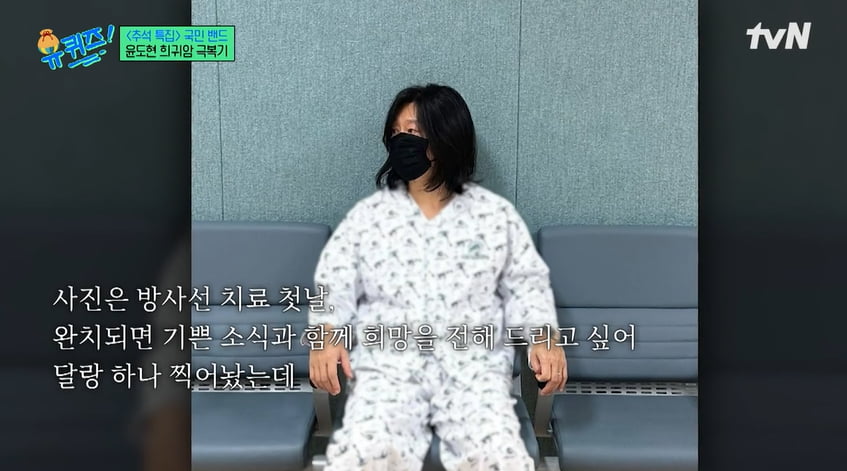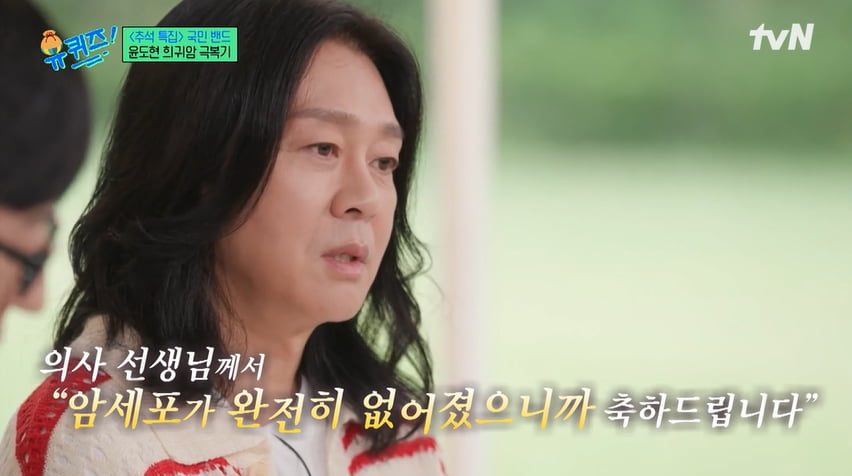 Yoon Do-hyun, who said he received a health checkup every year, talked about the time when he was diagnosed with a rare cancer. Yoon Do-hyun said, "I have had a health checkup every year and always received the results in writing without any problems. But that day, I received a phone call saying they wanted me to come to the hospital and hear the results. They said something bad would come out and I would have to tell them in person, but I said, 'No way, I have cancer.' "I went with the thought 'probably not,' but they told me it was cancer. My mind went blank," he said.
He continued, "It was a cancer that had already been progressing little by little for 5 years. It was difficult to detect, so I only discovered it then. They said there was a high possibility of a complete cure with the first drug treatment, so I started it, but it failed. At that time, I was very frustrated and worried. The second treatment was very difficult. "I decided to take the radiation treatment carefully because it could be hard on my body," he added.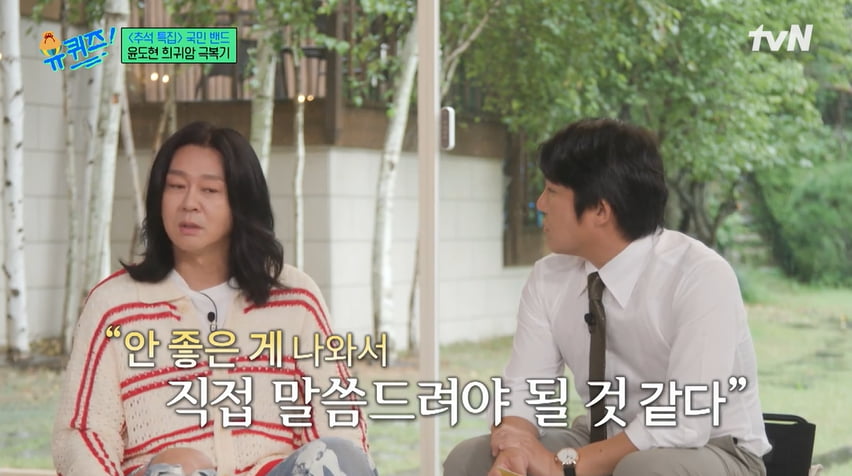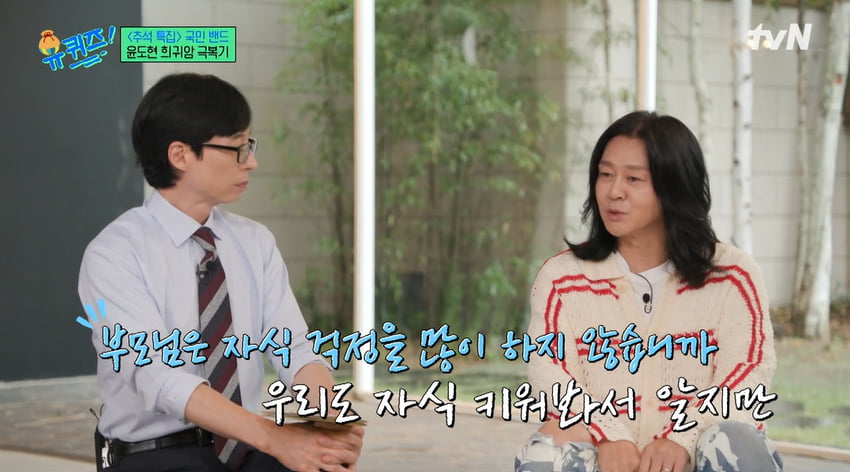 Yoon Do-hyun, who broke the news to his parents that he had been diagnosed with cancer just before the second treatment, said, "I spoke well to my parents ahead of the second radiation treatment. I also informed the radio production staff about the cancer. I may have a hard time with cancer for about a month, but I can't do radio." "I told you not to worry, you can do it," he said.
Yoon Do-hyun, who had a radio schedule even while undergoing radiation treatment, said, "If I was removed from the radio, it wouldn't have naturally become known. I only informed the staff and proceeded, but as a day or two passed, a signal began to appear in my body. I was vomiting, felt tired, and my body was tired. After the radio ended, I started to feel tired." "I felt like a dried radish," he said.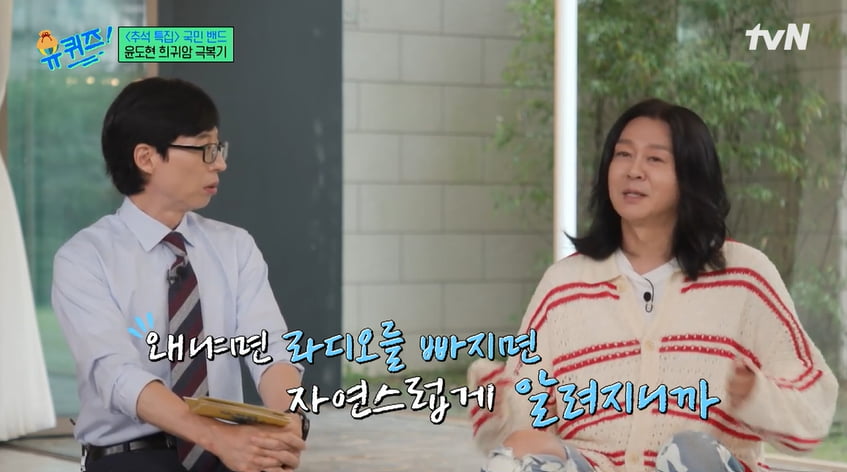 Yoon Do-hyun, who even performed the musical 'Gwanghwamun Sonata' at the same time, replied, "I was diagnosed with cancer right before practice, so it was mentally difficult. It was even more complicated in my mind because the character in the play ended up going to heaven due to cancer." He continued, "That time is very precious to me. I think that no matter what music I make, it cannot help but be sincere."
Reporter Ha-neul Lee, Ten Asia greenworld@tenasia.co.kr