TV
Girl's Day Yura, Jang Su-won's robot acting? "I didn't know it would be talked about."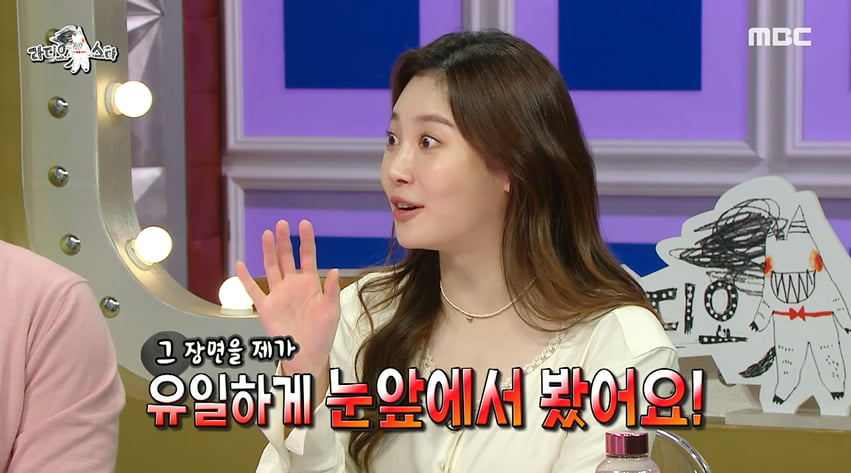 Former Girl's Day actress Yura mentioned Jang Su-won's robot performance during 'War of Love 2'.
Actors Jung Jun-ho, Jung Jun-ha, Yoon Hyun-min, and Yura appeared on MBC's 'Radio Star', which aired on the 27th.
On this day, Yura said that she was the one who was present at the moment when Jang Su-won's robot performance in 'War of Love 2' was created. MC Jang Do-yeon asked Yura, "I heard you were there at the moment of the birth of the 'legendary picture'?" Kim Gu-ra, who heard this, said, "Jang Su-won acted as a robot, 'It's okay, you were very surprised, right?' "Is this what you're talking about?" he realized.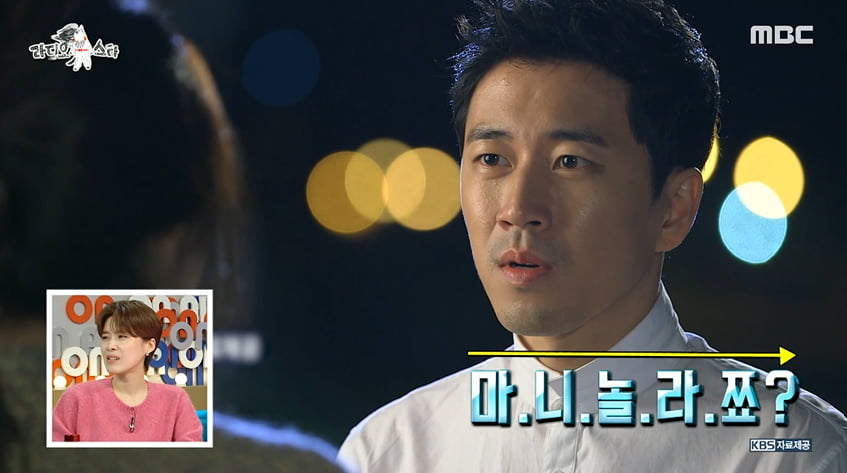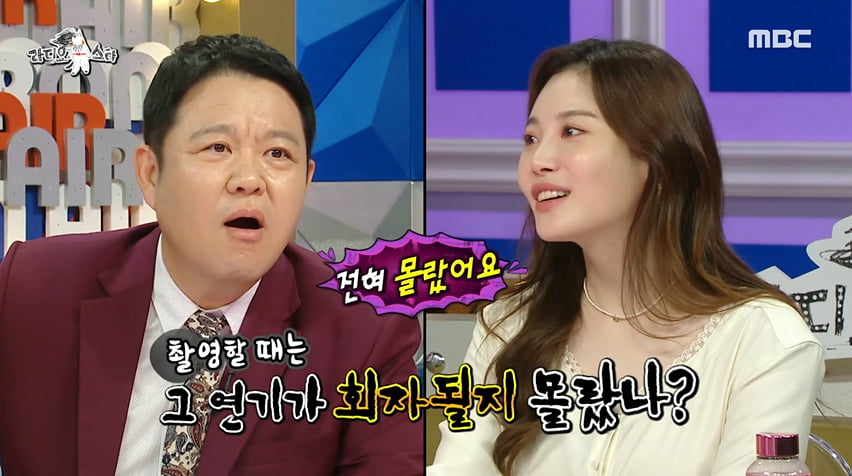 In response, Yura said, "I was the only one who saw that scene in front of my eyes. At that time, there was a real-time search term. So I kept watching to see if my name would come up in the real-time search term, and Jang Su-won was plastered all over the search term. I almost knew that the person in front of him was me. "You don't know," he replied.
Kim Gura asked, "At that time, didn't you know that your acting would be talked about by so many people?" Yura said, "I really didn't know. I had just started acting, so I was out of my mind, and I just thought to myself, 'This seems a little strange.'"
Yura recently revealed her current status as a national adulterer. Yura said, "I filmed a drama called 'People of the Meteorological Administration' and played the role of an adulterous woman who steals someone else's man. At that time, I got all the insults I could get in my life. Don't people usually swear by names in the drama? Her name in the drama was Eugene. 'Eugene "I wanted people to say, 'I hate you so much,' but they all cursed and called me 'Yura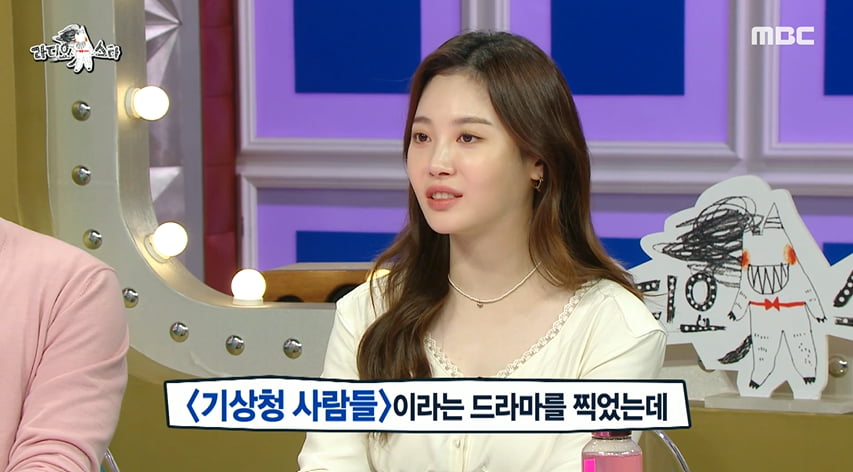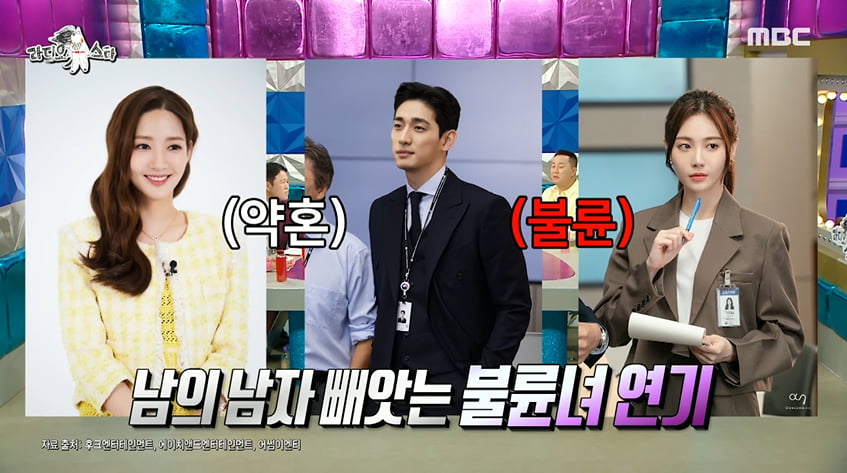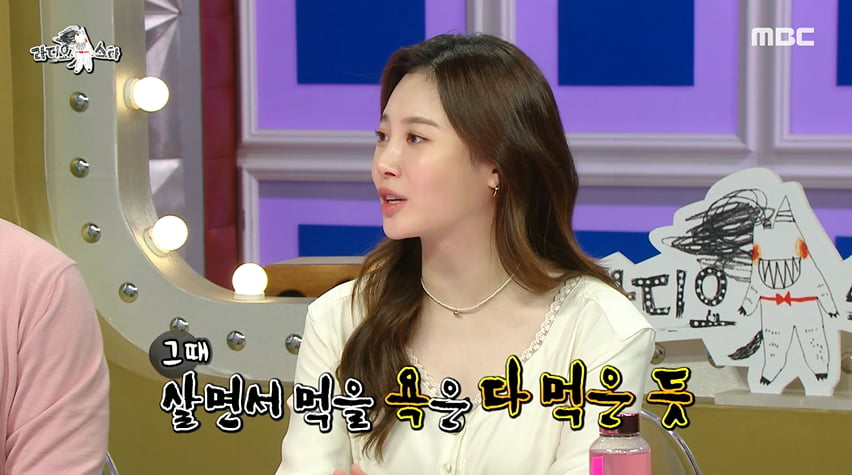 It was also mentioned that he would appear as a villain in a recent drama. Yura then revealed an anecdote about being concerned about the visuals of a male actor she worked with. Yura introduced an episode from the process of working with actor Song Kang of the drama 'People of the Meteorological Administration'. Yura said, "I worked with actor Song Kang, and he is two years younger than me. In the drama, I was the younger brother, but he joked and said, 'Why are you doing this, sister?'. I put a lot of effort into looking like the younger brother. I tried to tie my hair." He recalled that time.
Jang Do-yeon also burst out laughing about Song Kang, whom she met on a variety show, saying, "Song Kang treated me like the youngest aunt on a variety show." In response, Kim Gura comforted her by saying, "Yura looks young because she has a lot of fine hair. People with flying hair don't have that."
Yura, a former Girl's Day member, is also called the protagonist of the 'warm upper body capitalist lower body' meme. Yura said, "I was performing on stage when Minah tripped on my own foot. I was surprised and looked at Minah with my upper body, but my lower body was still dancing. In my head, I was so worried about Minah, but my legs had stage instincts. It was pre-recorded, so I performed again, but it was too much. "It was funny, so they released the behind-the-scenes video," he replied.
Reporter Ha-neul Lee, Ten Asia greenworld@tenasia.co.kr