TV
Just like husband=slave... Lady Jane ♥ Lim Hyun-tae, love is based on a master-slave relationship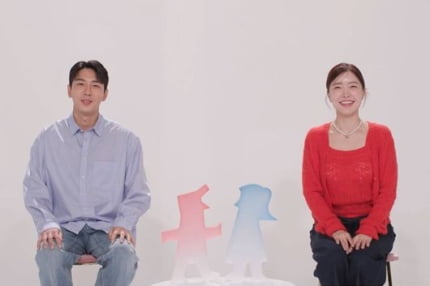 Lady Jane and Lim Hyun-tae have revealed their married life.
In the SBS entertainment program 'Same Bed, Different Dreams 2 - You Are My Destiny', which aired on the night of the 25th, a very different couple, Lady Jane and Lim Hyun-tae, was broadcast.
On this day, Lim Hyun-tae did household chores, starting with running the washing machine while Lady Jane slept, cleaning the bottom of the rolling pin, and organizing the dishwasher. Lim Hyun-tae said, "There is a saying: If you want to conquer the day, you must conquer it from the morning. There is satisfaction for yourself and there is also for your wife."
At the same time, in an interview held alone without Lady Jane, Lim Hyun-tae aroused curiosity by saying, "My wife and I have a master-servant relationship. My wife is the master, and I am the servant. As you can see, when my wife gives an order, I am the servant who executes the order quickly."
Lim Hyun-tae, who came back from work, was speechless when he saw the table still with what he had eaten. Lady Jane explained, "I was so full that I wanted to rest for a while and then clean up," but Lim Hyuntae did not understand. Lady Jane, who complained, "I feel like trash because I act with so much passion on my own," was frustrated with Lee Hyun-i's sympathy, saying, "That's right, why are you making me a criminal?"
Hyuntae Lim, who found the laundry still in the dryer, preached another sermon. The MCs, who had always been on Lim Hyun-tae's side, began to empathize with Lady Jane when they saw him asking his wife, "Are you reflecting today?", asking "What kind of reflection did you do?" and "Did you commit a crime?" in bewilderment.
Ryu Yae-ji, Ten Asia Reporter ryuperstar@tenasia.co.kr