TV
SHINee's Key explains conflict rumors with Shin Dong-yup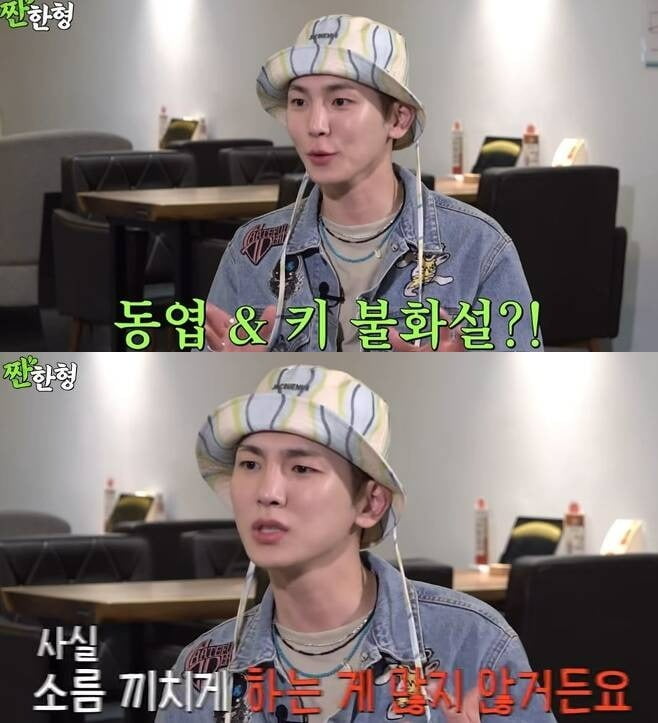 Singer Key explained the rumors of a discord with Shin Dong-yup.
On the YouTube channel 'Janhan Hyeong Shin Dong-yeop', which was released on the 25th, 'The fourth Jjanan, SHINee's Key, when did you get drunk?! A video titled 'EP.05' was posted.
On this day, when Shin Dong-yeop left the room to go to the bathroom, Jeong Ho-cheol asked, "You don't talk much with senior Dong-yeop. Do you have a bad relationship?" The two are appearing together on tvN's entertainment show 'Amazing Saturday'.
In response, Key said, "No. Senior Dong-yeop really likes me. I don't really need to talk to senior Dong-yeop, so I just don't talk to him. Because honestly, there aren't many things in 'Nolto' that give me the creeps. He only speaks when it's really necessary. "He said with a smile.
Height was also mentioned by Park Na-rae. He said, "Yesterday, I was at Narae's house. We were just eating with people we knew, and Narae got drunk. She said she wouldn't eat because she was on a diet, but then she lied down, stuck her nose in it, and was eating a lot of fish porridge."
He continued, "Yesterday, there was a bottle of soju in front of me and wine in front of Narae. I drink it at my own pace. That's the most comfortable. People who don't know me well might misunderstand, so I don't do it often, but I do it like this when I'm with people I'm comfortable with."
Key explained about the injection, "I feel so good, but I don't cry, laugh, get angry, or anything. I just feel good as usual, then the film stops and I go to sleep."
When asked if he had ever made a mistake while drinking, he recalled, "I was in my early twenties. I drank 10 bottles of soju and when I opened my eyes, I found myself in a flower bed."
Taeyuna, Ten Asia Reporter youyou@tenasia.co.kr