TV
'115 kg' Jeong Jun-ha opens up about rumors of health abnormalities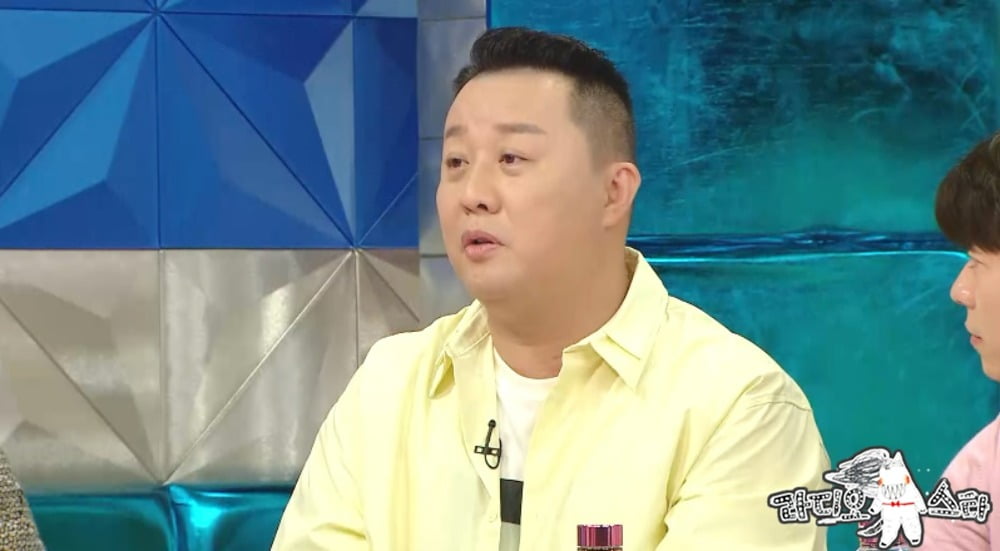 Jeong Jun-ha explains the health abnormality theory. He also revealed that he had recorded the highest weight of his life.
MBC's entertainment show 'Radio Star', which will be broadcast on the 27th, will feature a Chuseok special on 'ex-convicts' featuring Jung Jun-ho, Jung Jun-ha, Yoon Hyun-min, and Yura.
As soon as Jeong Jun-ha enters the studio, all the MCs are concerned about his health, as he has become 'a person who has gained a lot of weight.' Jeong Jun-ha explains the rumors about his health, saying, "I gained weight gradually." He said that he had lost from 112kg to 82kg when he was active in 'Infinite Challenge'. When asked about his current weight, he answered, "115kg. He answers, "I steamed it for the sake of the work."
As if he had been waiting for the question, "I heard you are planning something from Kim Gura?" Jeong Jun-ha brings up the story of a program he appeared in with Kim Gura earlier this year. Manager Matsuda, a YouTuber with over 1 million subscribers, is said to be his high school junior, and claims that the program was not maintained because of Kim Gura, saying, "I had a hard time recruiting Manager Matsuda." It is said that Kim Gu-ra felt aggrieved and explained, "If we hadn't met today, we would have misunderstood each other," raising questions about what the story was.
Jeong Jun-ha, who agreed to appear in the movie 'Family Glory: Returns' without even asking, reveals an episode in which he was embarrassed by the ridiculous fee. He pours out his complaints, saying, "I received less money than I received 11 years ago." Jung Jun-ho, who is a close friend of the film producer, explained the appearance fee in detail for 30 seconds to help people understand. In addition, Jung Jun-ha said that his appearance fee was small and that he felt a sense of self-destruction during filming, making people curious as to why.
He also reveals an episode in which he almost died after being hit by Choo Sung-hoon's fist while filming a movie. "It was my first time seeing (Chu Seong-hoon), and I grilled meat for two hours," he said, "I couldn't eat a single piece of meat and only ate cucumbers." There is growing curiosity as to why Choo Seong-hoon had his older brother, Jeong Jun-ha, grill meat.
It has been revealed that Jeong Jun-ha, who shook up the hip-hop world as 'MC Minzy', also performed on New Jeans' debut stage. New Jeans, whom I met on a music broadcast, performed their debut stage and were amazed when they met Jeong Jun-ha. Jeong Jun-ha's 'Martial Arts' dance, which was also recognized by New Genes, was captured comparing the 'ETA' dance to Jeong Jun-ha's dance, adding to expectations.
Jeong Jun-ha's explanation of the health abnormality theory can be found on 'Radio Star', which airs today.
Taeyuna, Ten Asia Reporter youyou@tenasia.co.kr