TV
Do Kyung-soo, visuals optimized for rural areas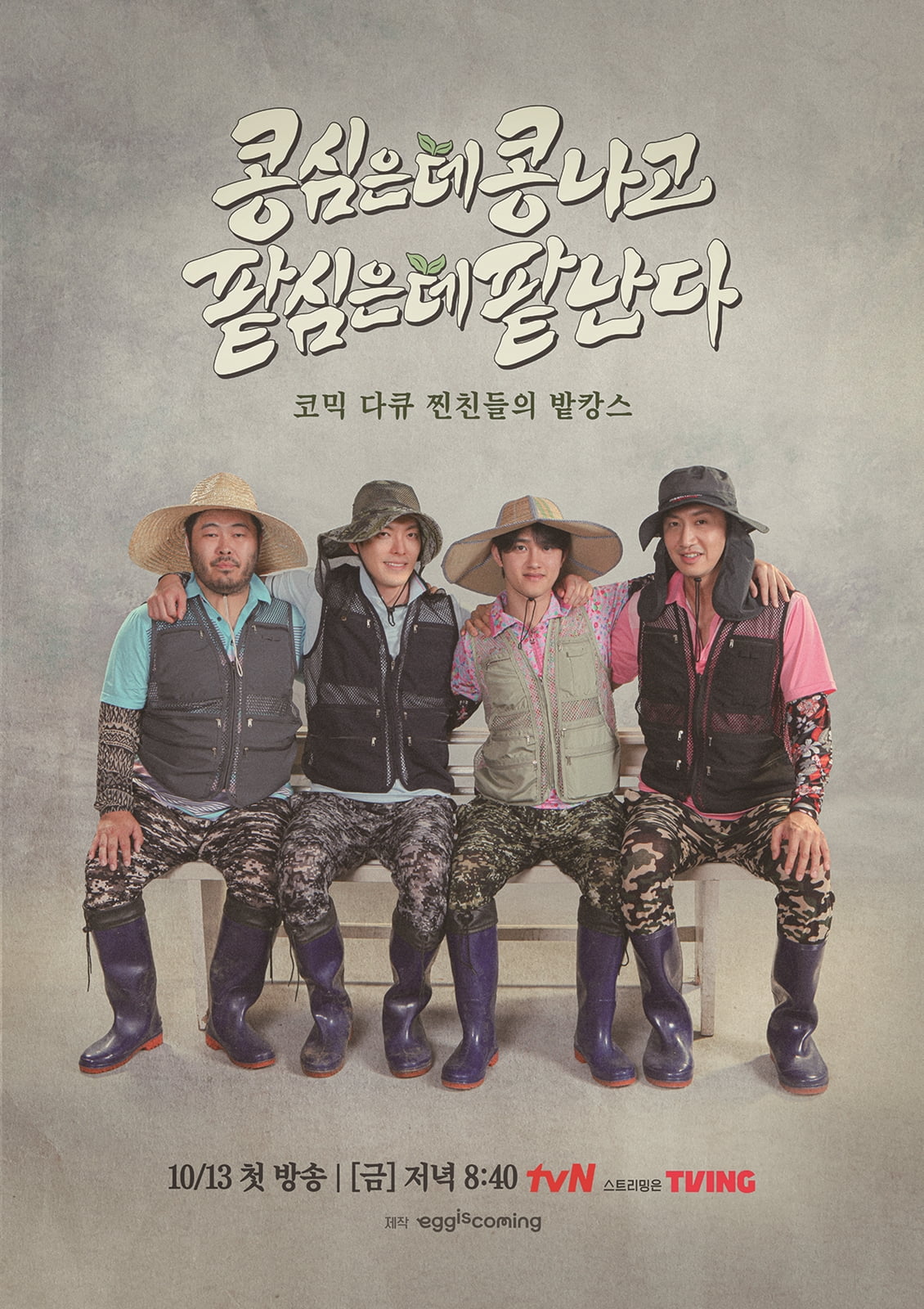 Actors Lee Kwang-soo, Kim Woo-bin, Do Kyung-soo, and Kim Ki-bang take over the rural area.
On the 25th, tvN's 'When I Plant Beans, They Grow Red Beans, I Plant Red Beans, They Grow Red Beans' (hereinafter referred to as "Kong Kong Red Bean Red Beans") raised the fun index by releasing the second teaser video and poster that never ceases to make people laugh unexpectedly. 'Kongkongpatdu' is a program that tells the story of the interesting things that happen when close friends start cultivating a small field in a pleasant documentary format. In particular, it foretold the ups and downs of rural life of Lee Kwang-soo, Kim Woo-bin, Do Kyung-soo, and Kim Ki-bang, who do not know anything about farming.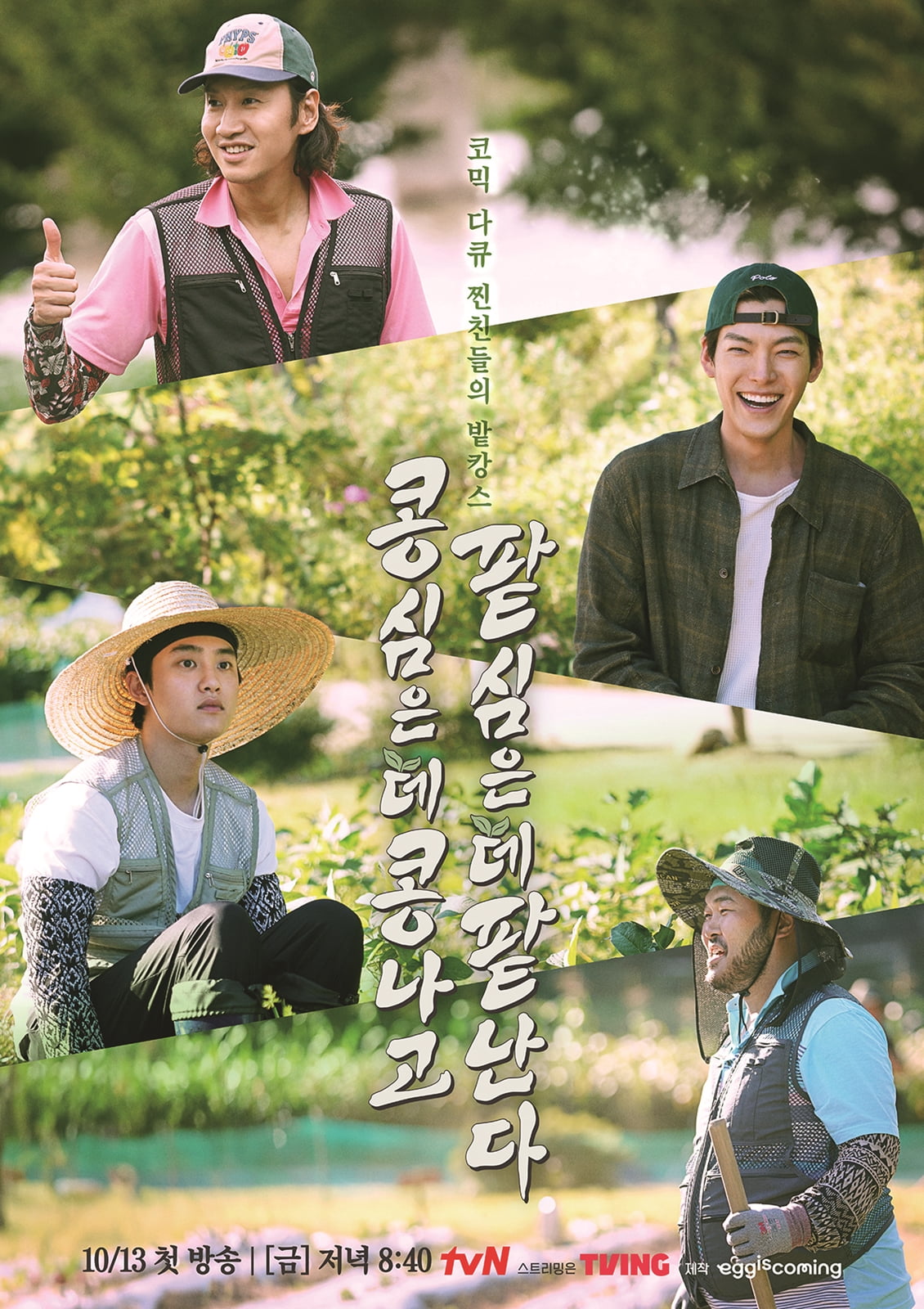 The second teaser video also contains the rawness of rural life, heightening interest. The grand collaboration between novice farmers who know nothing about farming and Angle who has nowhere to go is already giving off an unusual atmosphere.
Various moments are eye-catching, such as difficult field work in a vast empty field of 500 pyeong, smart cooking skills, niche mukbang sounds comparable to ASMR, field vacation (a combination of field and vacation) full of happy sounds, and new relationships met in a friendly village. Turn it off. The delightful chemistry between the four people is here, making the audience look forward to the first broadcast even more.
In addition, Lee Kwang-soo, who was proud of the news that an elk was caught on CCTV, gave a high five to Kim Woo-bin and made everyone laugh, saying, "After all, we (the field) are also recognized as a field." The elk even expresses a desire to plant more of what they ate in the field, arousing curiosity about their extravagant rural life.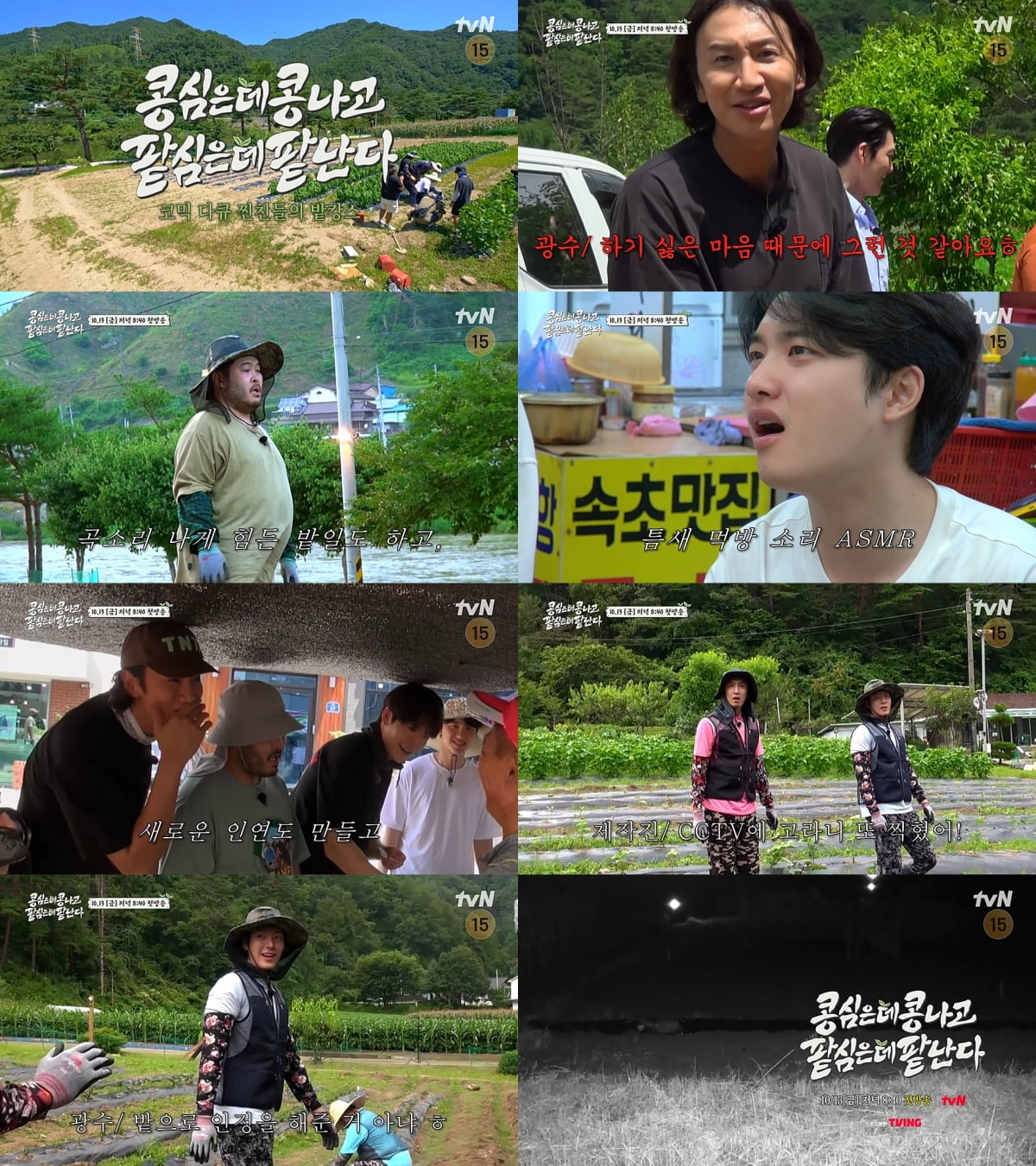 Meanwhile, attention is also drawn to the two types of 'Kongkong Red Bean' posters that were released along with the second teaser video. This is because you can see the emotional visuals of Lee Kwang-soo, Kim Woo-bin, Do Kyung-soo, and Kim Ki-bang wearing costumes and items optimized for rural areas.
The main poster with a field in the background raises expectations for the performance of four people who are novice farmers but are serious about field work. I'm curious about the story that will unfold in the field as I learn what I don't know and fill in what I'm lacking, and what the first harvest of novice farmers will be. Another poster that looks like it was taken at a village photo studio adds warmth to the friendship of friends who take pictures of this moment, while the strangely uncomfortable posture and awkward facial expressions bring laughter.
'Kongkongpatpatapot' will be aired for the first time on October 13th.
Kang Min-kyung, Ten Asia reporter kkk39@tenasia.co.kr