TV
Jong-Hoon Yoon, he has a kind face, but he acts like a villain.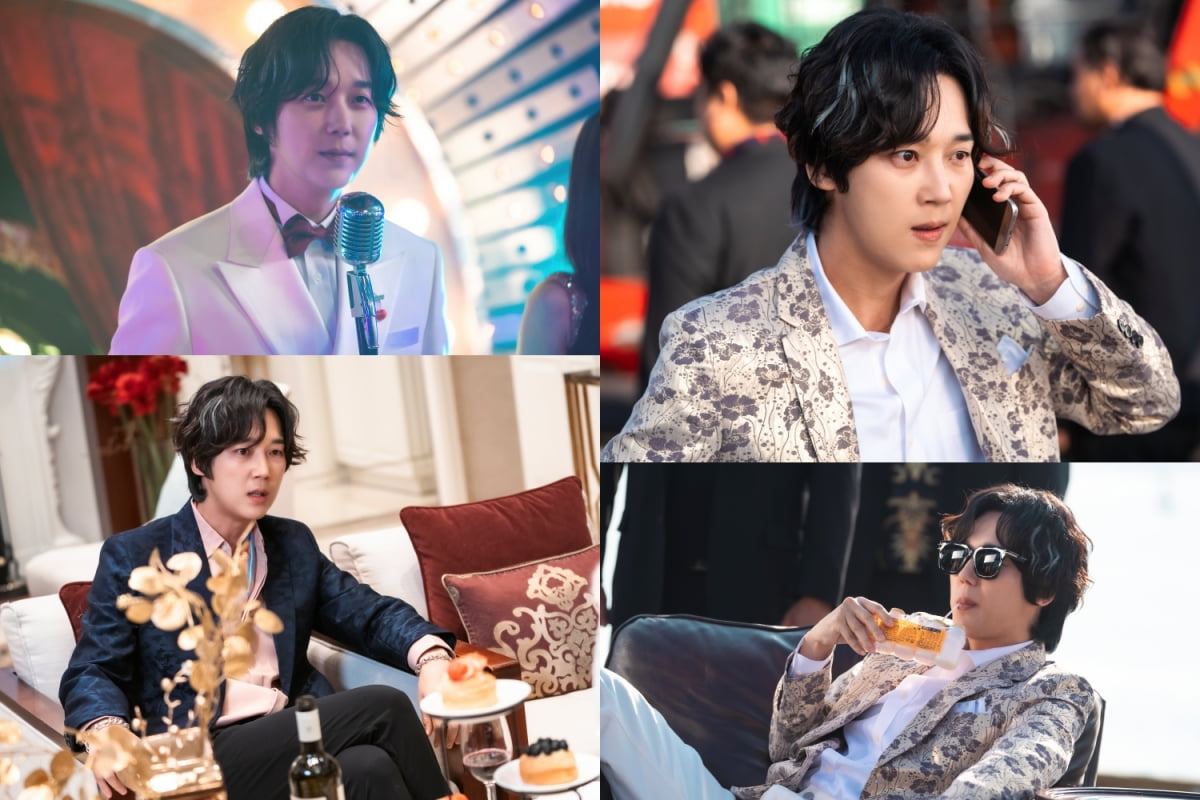 Actor Yoon Jong-hoon was the central axis of the evil deed.
Yoon Jong-hoon is the central axis that connects all characters and evil in the SBS Friday-Saturday drama 'Escape of the Seven' (directed by Joo Dong-min, written by Kim Soon-ok, produced by Chorokbaem Media and Studio S), which ranked first in TV drama topicality in the first week of broadcast. He is playing the role of Yang Jin-mo.
First, Hwang Jeong-eum (played by Geum Ra-hee) was brought to her knees. Jo Soo-ji (played by Lim Bo-ra) visits Jin-mo, who asked for 100 million won per episode as an appearance fee, and Jin-mo mockingly laughs at Ra-hee, who kneels down and asks for help. Jin-mo, who would do anything for his own desires and money, would not have been swayed by emotional appeals, and Yoon Jong-hoon's villainous performance with a mean laugh left a strong afterimage.
Not only that, but he also created a relationship full of suspicion with Yubi Lee (played by Han Monet). Yoon Jong-hoon, who seems to be behind the unidentified K, appears to be secretly helping Lee Yu-bi, but is a man of duplicity as he knows her weaknesses. In particular, looking at the video provided by Monet, he said, "If anything, it would be better to be provocative, right?", showing the ultimate in barbarity and ending the starting point of fake news propaganda. This is the beginning of the so-called 'Bulli Incident'.
As such, Yoon Jong-hoon has an unusual presence among the seven villains. Everyone is focusing on his perfect acting transformation, which causes viewers' anger every time. Jin-mo created the Internet broadcast 'The Scarlet Letter', which created fake news in earnest, and blamed Dami (played by Jeong Ra-el) for what Monet had done, and stood tall on the chaos that sent everyone into an abyss. His choice to fabricate and manipulate only for his own benefit and greed is heightening the flow of the play as to what consequences will result in the future.
His relationship with Lee Joon (played by Min Do-hyuk), another character involved in the 'Bangul Incident', is also unusual. Jin-mo, who used Do-hyuk to make him betray Kang Ki-tak (played by Yoon Tae-young), does not stop at this and plans to degrade Do-hyuk, including ordering arson at the house where Do-hyuk's mother and younger brother live. Attention is being paid to what kind of tension the two people's angry relationship, which seems to never end, will bring to the play.
Meanwhile, SBS' 'Escape of the Seven', where you can see Yoon Jong-hoon's picaresque performance, airs every Friday and Saturday at 10 PM.
Ryu Yae-ji, Ten Asia Reporter ryuperstar@tenasia.co.kr