TV
Yubi Lee, creating a creepy image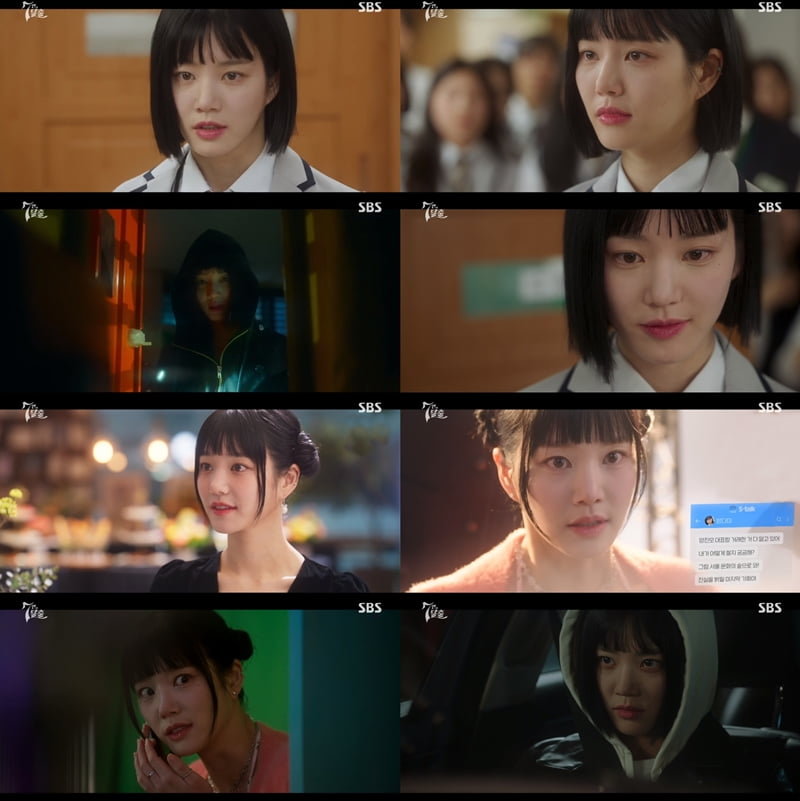 Actress Lee Yu-bi showed off exquisite and creepy facial expressions.
In the SBS Friday-Saturday drama 'Escape of the Seven', which aired on the 22nd, Monet (played by Lee Yoo-bi) was shown completely destroying Dami (played by Jeong Ra-el).
On the day of the broadcast, Dami announced to all students through the school broadcast that it was Monet who gave birth in the art room, and Monet's face became contemplative, heightening the tension. Monet, who eventually saw Dami being dragged out, started making images to stop the witch hunt, causing goosebumps.
In addition, the maternity notebook and ultrasound photos prepared in advance were placed in the locker just like Dami's, confirming the extraordinary meticulousness. Not only that, in the first interview after signing the contract, Monet tried to erase the tension when asked about the issue of Myeongju Girls' High School and drew a line by answering that they were not very close.
Meanwhile, Monet, who received a text message saying that it was an opportunity to reveal the truth, looked embarrassed and begged Jinmo (played by Yoon Jong-hoon) to save his life, saying that he would be loyal to him again. Afterwards, Monet, who had been anxiously waiting for Dami's live broadcast, became more anxious as Dami disappeared along with the sound of a gunshot during the live broadcast.
In this way, Lee Yoo-bi terrified viewers by chillingly portraying Monet's viciousness, destroying a person's life with lies. In particular, it gave me goosebumps when he cried out fake news that made the situation even more catastrophic.
In addition, Lee Yu-bi, who exquisitely coordinated the greedy eyes for success and the anxious eyes that worry that her secret will be revealed, proved the digestive power of becoming one with the character.
Kang Min-kyung, Ten Asia reporter kkk39@tenasia.co.kr