TV
Yoo Jae-seok responded to the appearance of Vibe Yoon Min-soo by singing along.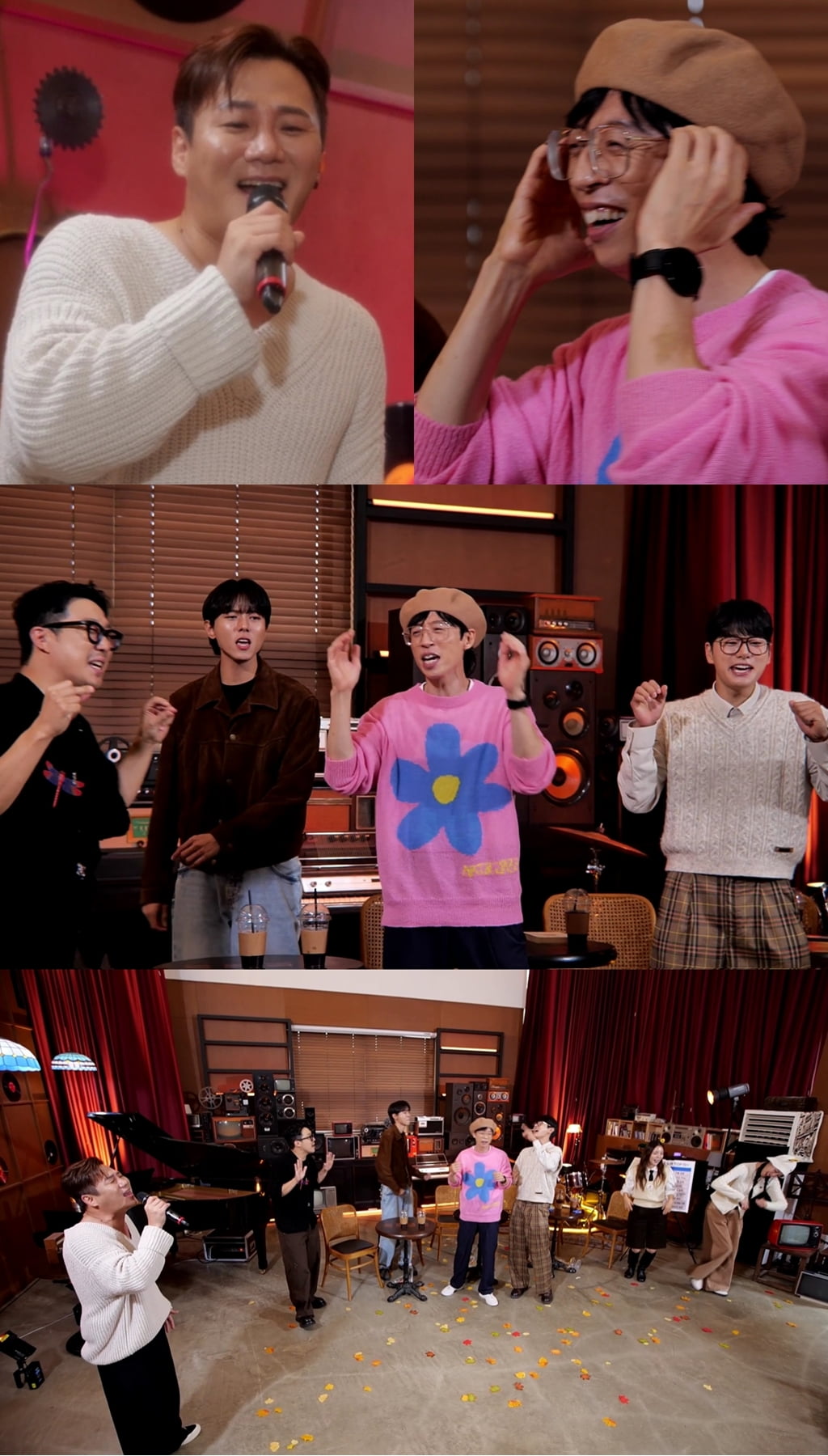 Yoo Jae-seok's appearance was captured in 'What do you do when you hang out?'
MBC's 'What Do You Do When You Play?', which airs on the 23rd, is featured as the 'I guess fall song' episode, and the 'K-Soul representative' who left behind legendary ballad songs such as 'I guess fall song', 'Looking at the picture', and 'It's alcohol'. Yoon Min-soo, a member of the group Vibe, appears.
On this day, Yoo Jae-seok looked particularly excited as a fan, choosing the vibe 'I guess fall' as his favorite song that comes to mind when thinking of fall. Yoo Jae-seok expressed his affection for the song, saying, "It's a song I always sing on TV every fall." In addition to Yoo Jae-seok, one member who is a fan of 'crying emotions' confesses that he is a secret fan of Vibe and stimulates curiosity by saying that he obtained Yoon Min-soo's phone number on the spot.
The released photo shows Yoo Jae-seok and the members responding to the appearance of Vibe Yoon Min-soo by singing along, drawing attention. Yoo Jae-seok is thrilled to hear Yoon Min-soo's high notes that pierce directly into his ears, and he also attracts attention by singing along with his hands together.
Yoo Jae-seok introduces Min-soo Yoon by the nickname "Brother Crying," and talks about Min-soo Yoon's singing style that makes him cry. Yoon Min-soo is said to perform a 'vibe fall song medley' with a voice that has given rise to various nicknames such as 'country-lost singing style', 'Lee Seung Ha-jik singing style', and 'pro censorious singing style'. The members can't keep their mouths shut to Yoon Min-soo's heart-touching voice and ad-libs, raising expectations for the scene filled with sobbing emotions.
MBC's 'What Do You Do When You Play?' will be broadcast at 6:30 pm on Saturday, September 23rd.
Reporter Ha-neul Lee, Ten Asia greenworld@tenasia.co.kr