TV
Lee Gyeong-gyu explodes with anger at the tactless Yoon Seong-bin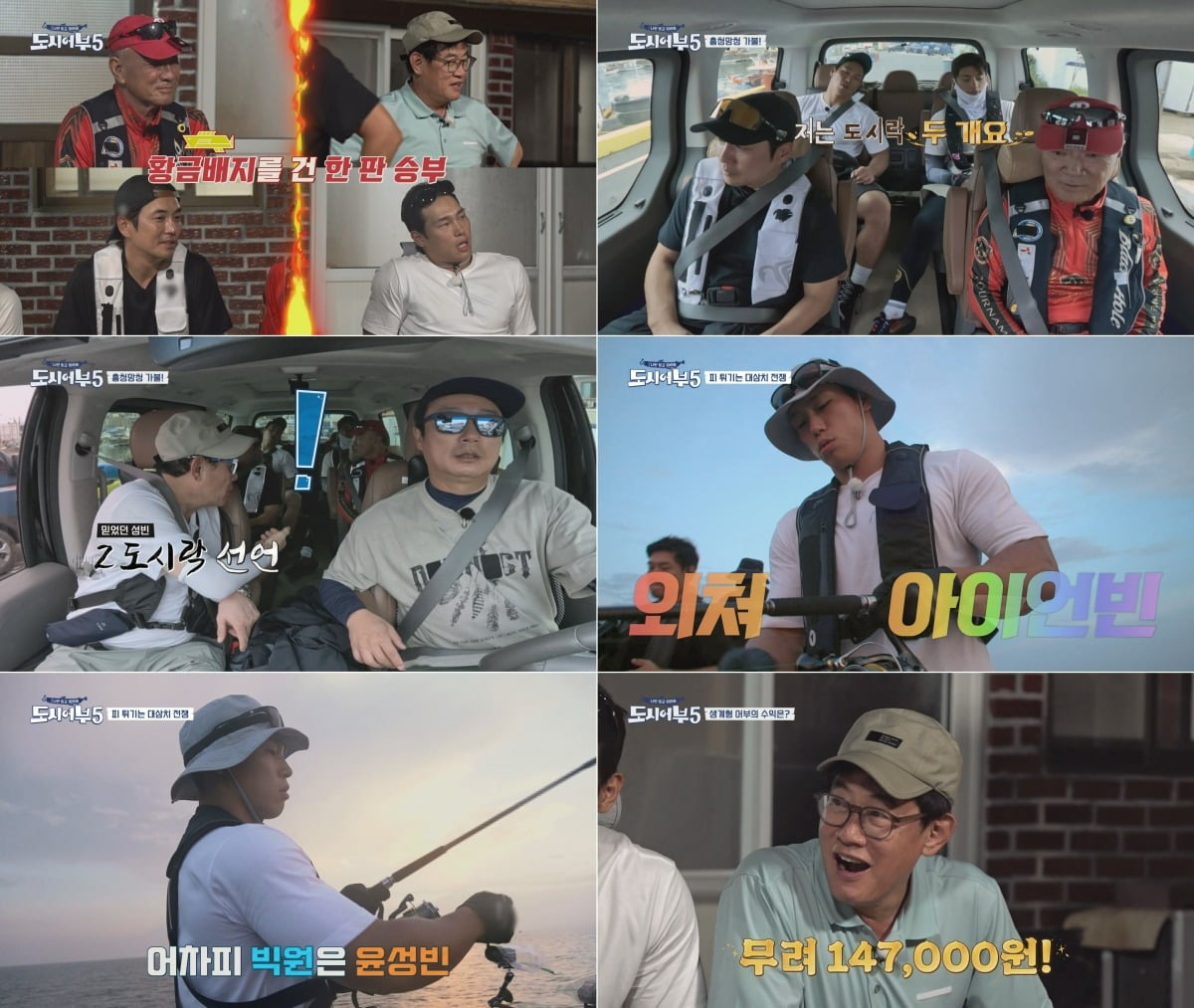 In Channel A's entertainment show 'Trust Me and Follow Me, Urban Fisherman 5' (hereinafter referred to as 'Urban Fisherman'), which airs today (21st), the mackerel hunting of real fishermen who 'make a living by catching' takes place in Gyeongju, Gyeongbuk.
The day before the departure, the members draw a spoon to divide the group into two-person teams. As a result, Lee Gyeong-gyu, who was dissatisfied with being on the same team as Yoon Seong-bin, a beginner in fishing, throws a spoon with a number written on it, but soon begins special casting training for Yoon Seong-bin. At this time, a mysterious sound was heard at the scene that surprised everyone. It was the sound of Seongbin Yoon's fishing lure hitting a boat in the distance. It is said that Lee Gyeong-gyu smiled with satisfaction at Yoon Seong-bin's casting skills, which were not for a beginner.
The next day, without knowing Lee Gyeong-gyu's intention to save money, Yoon Seong-bin prepaid for two lunch boxes, and Lee Gyeong-gyu expresses his anger toward Yoon Seong-bin every time the news of the bite becomes low. However, when Yoon Seong-bin caught one meter-sized mackerel in succession, Lee Gyeong-gyu acknowledged him once again, saying, "You only need one smart kid!" Attention is being paid to whether the enormous mackerel caught by Seongbin Yoon will be able to break the previous record for mackerel caught by urban fishermen.
Then, when the price of mackerel in Gyeongju was revealed, the members cheered and could not hide their expectations that they would be freed from last week's shabby red pepper paste meal. It raises curiosity to see how much the members' final total profits will be announced on this day.
Whether the members will be able to escape from red pepper paste rice and have a rich dinner will be revealed on 'Trust in Me and Follow Me, Urban Fisherman 5', which airs at 10:30 pm on the same day.
Taeyuna, Ten Asia Reporter youyou@tenasia.co.kr