TV
Cha Tae-hyun's mother was voice actor and actress Choi Soo-min.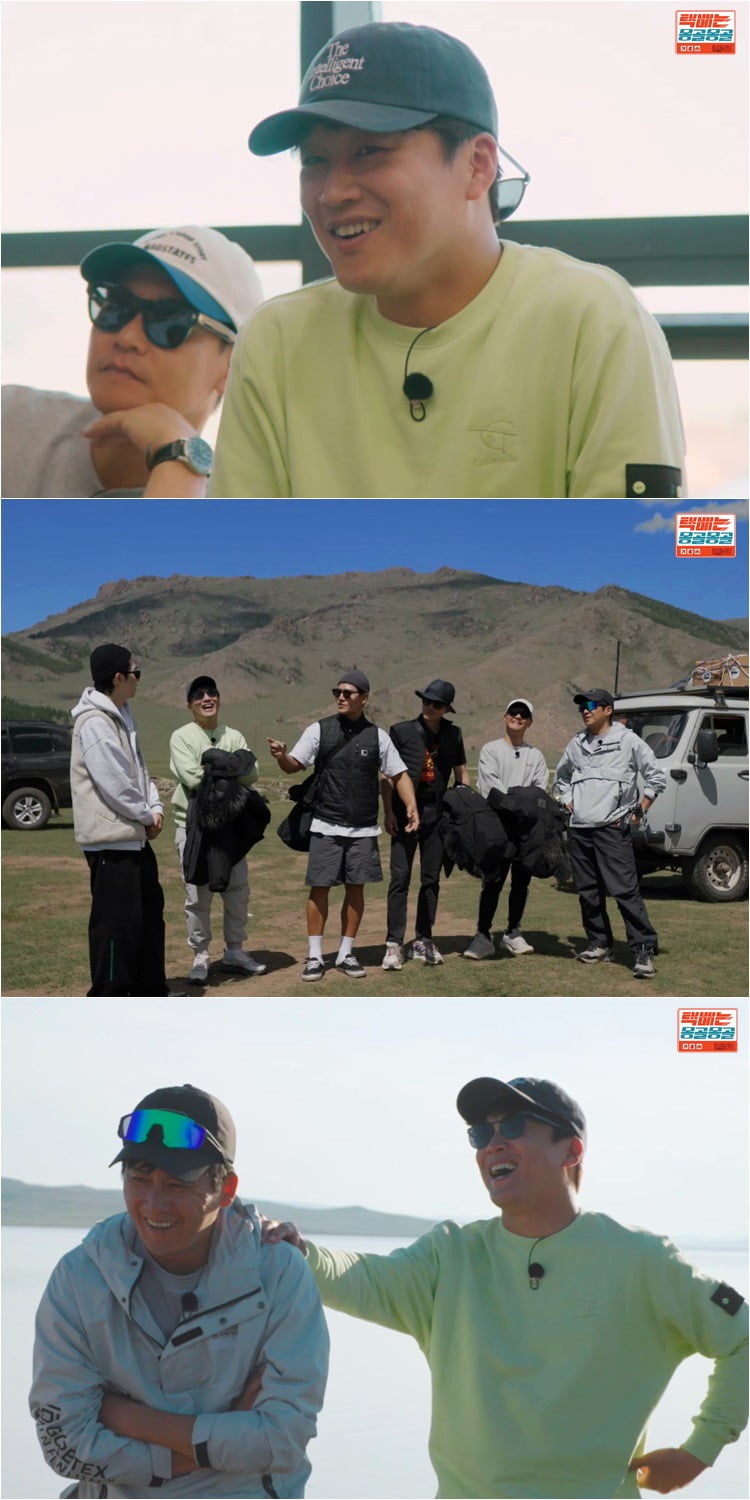 Actor Cha Tae-hyun acknowledged his resemblance to Kim Hee-won.
JTBC's entertainment show 'Delivery to Mongolia' is a travel story of 'Dragon best friends' Kim Jong-guk, Jang Hyuk, Cha Tae-hyun, Hong Gyeong-min and Hong Gyeong-in, and the youngest, Kang Hoon, who is 15 years older than them, struggles in Mongolia to deliver a package. In episode 6, which will be aired on the 22nd, six men will begin the second act of their parcel journey by departing for western Mongolia, where even more unique scenery unfolds.
Meanwhile, Kim Jong-kook finds an unexpected resemblance to Cha Tae-hyun. Kim Jong-guk, who was closely observing Cha Tae-hyun, who was excited and acting out a situation in front of his friends, brought up an exciting topic by saying, "When I see Kim Hee-won, I think of Tae-hyun." When all of the Dragon's best friends agreed with this, Cha Tae-hyun acknowledged the resemblance, saying, "Hee-won and I appeared in 'Moving' together, and when we looked at each other's faces, we were surprised and said, 'We look so similar.'"
Cha Tae-hyun also reveals his surprising relationship with Kim Hee-won due to their 'resemblance'. Choi Soo-min and Kim Hee-won, who are Cha Tae-hyun's mothers and voice actors and actors, appeared as mother and son in the short film, proving a synchronization comparable to that of brothers. Choi Soo-min has appeared as a voice actor in 'Run, Honey', 'Youngsimi', and 'Maru and Arrietty'.
In response, Kim Jong-guk once again expressed surprise by saying, "The way they speak is similar," and attention is focused on the resemblance between Cha Tae-hyun and actor Kim Hee-won, which even his best friend of 26 years acknowledged.
Cha Tae-hyun said, "I'm glad I'm here now," and revealed an anecdote from his rookie days when he was famous in the industry as 'Idol + Child', raising expectations as he reveals exciting episodes.
'Delivery to Mongolia' will be broadcast at 8:50 pm on the 22nd.
Taeyuna, Ten Asia Reporter youyou@tenasia.co.kr