TV
Jang Geun-suk, humiliated by 7 people attending fan signing event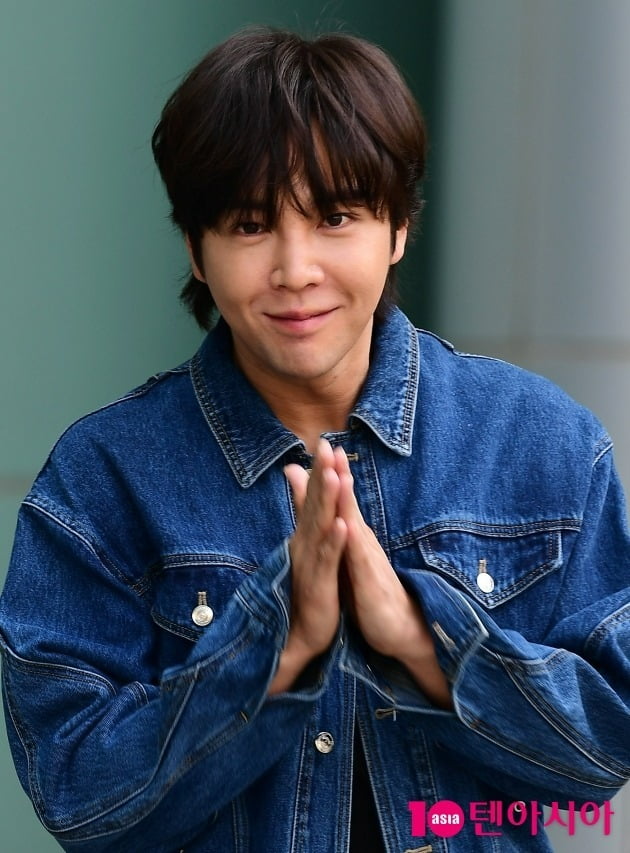 Actor Jang Geun-suk held a fan signing event to celebrate reaching 100,000 subscribers on YouTube, but was humiliated as only 7 people participated.
On the 20th, Jang Geun-suk posted a video on his channel 'I am Jang Geun-suk' titled 'The reality of Jang Geun-suk's autograph session that turned the middle of Gangnam upside down?!'
On this day, despite the heavy rain, Jang Geun-suk hung up a placard on the street and prepared for a fan signing event. Jang Geun-suk said, "In order to repay the love I received from my fans, I prepared this time to hold an autograph session and hand out rice cakes only to those who subscribe to 'I Am Jang Geun-suk.'"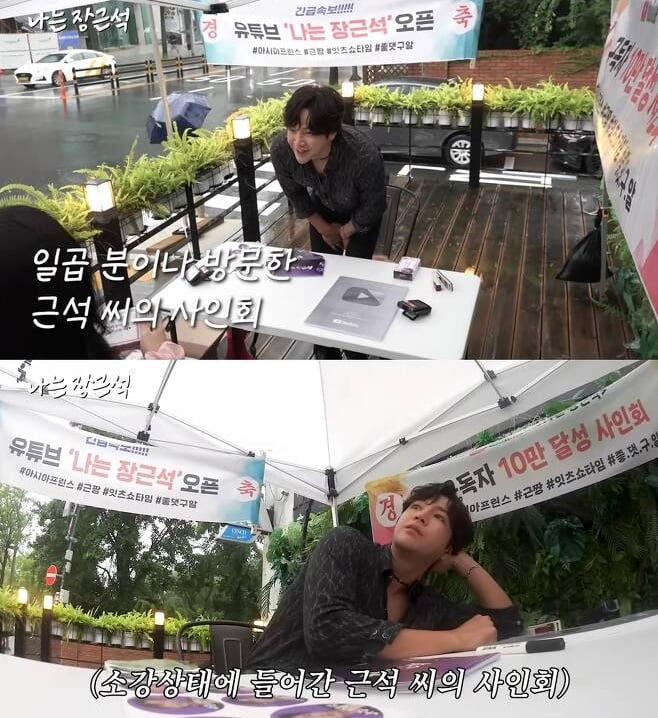 However, Jang Geun-suk was unable to hide his embarrassment as fans did not gather. In the end, only 7 people attended the fan signing event, and when no more people could gather even through the loudspeaker, Jang Geun-suk decided to hand out the congratulatory rice cakes he had prepared for the fans to his acquaintances, saying, "If I keep going like this, I won't be able to eat or porridge."
Accordingly, Jang Geun-suk visited YouTuber Jennie Park, Kim Hyeong-jun from SS501, and actress Oh Yoon-ah. Oh Yoon-ah, who willingly allowed the photo shoot even while dyeing her hair, expressed her joy by saying, "I'm a fan of Jang Geun-suk."
Taeyuna, Ten Asia Reporter youyou@tenasia.co.kr