TV
Hwang Min-hyun and Han Ji-eun appear on 'Study Group'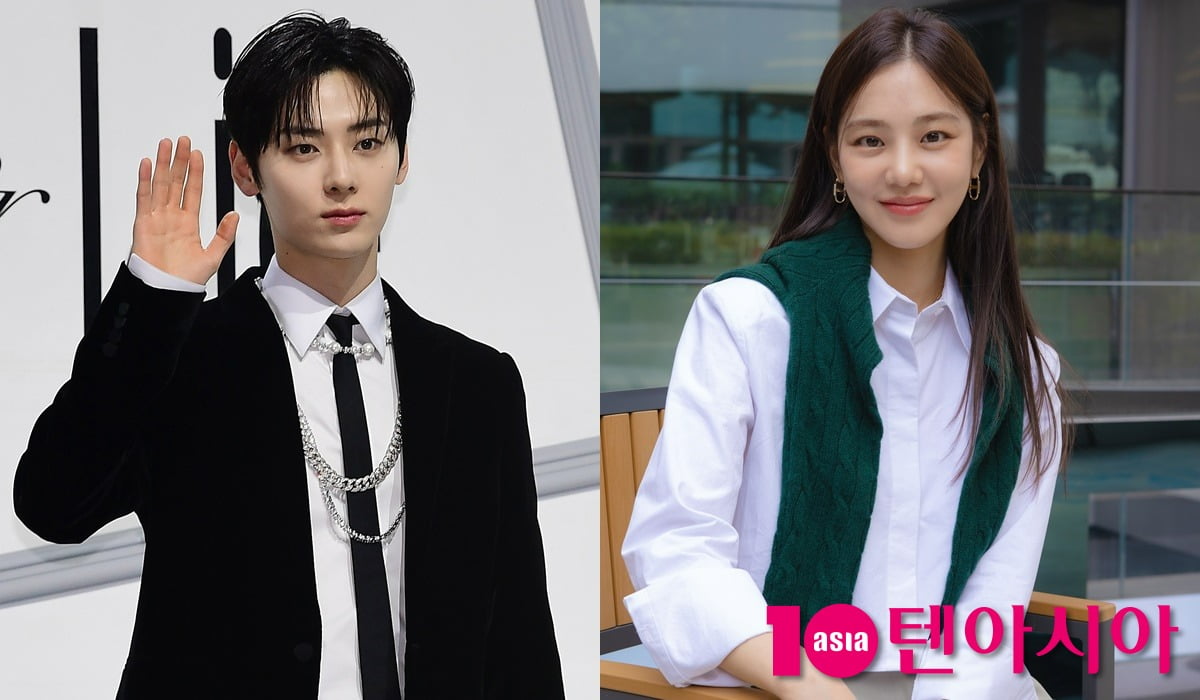 The main cast of TVING's original series 'Study Group' was revealed, heralding the birth of a comical youth drama.
On the 20th, TVING's original series 'Study Group' revealed the main cast. 'Study Group' is the story of a fierce entrance exam story about a boy named Yoon Ga-min (played by Hwang Min-hyeon) who wants to study well but is only talented at fighting, and forms a study group at Yuseong Technical High School, the worst school on earth. It is based on the popular Naver Webtoon Study Group of the same name.
Hwang Min-hyun was chosen to play the role of Yoon Ga-min, a hidden strongman. Ga-min Yoon looks like a model student on the outside with a neat and gentle appearance, but whenever his study group friends are in trouble, he unleashes his hidden physical strength and strength and fights to study. Hwang Min-hyun is raising expectations by predicting a Jeet Kune Do-based action performance reminiscent of Bruce Lee.
Han Ji-eun was named to play the role of Lee Han-kyung, a teacher who dreams of change in the school. Lee Han-kyung is a talented person who aced the entrance examination, but keeps a secret and takes a temporary job as a teacher at Yuseong Technical High School. He believes in and supports the study group of Ga-min, who was a tutor in college.
Cha Woo-min plays the role of Pi Han-ul, the de facto leader at Yuseong Technical High School. Pi Han-ul is the son of Pi Yeon-baek, the leader of the gangster Yeonbaek faction, and is a character who attracted attention from fans of the original webtoon with his three-dimensional appearance. The casting of Yuseong Technical High School study group members was also revealed. Rookie Lee Jong-hyun was named to play the role of Kim Se-hyeon, the character who ranks second in school and becomes the first member of the study group.
Shin Soo-hyun plays the role of Lee Ji-woo, who has a weakness among the leading team members because of her wandering twin brother, and Yoon Sang-jeong plays the role of Choi Hee-won, Lee Ji-woo's best friend. Gong Do-yu, who attempted to transform from a model to an actor, joined the role of Lee Joon, the self-proclaimed second-in-command of the study group, completing a solid lineup.
Director Lee Jang-hoon, who directed the movies 'Miracle' and 'I'm Going to Meet You Now', took the lead in directing, and the screenplay was written by new writer Eom Seon-ho. Here, Studio Dragon and Y Lab Flex, who collaborated on TV's original series 'Island', are expected to take charge of planning and production and create a unique work.
The production team of 'Study Group' said, "Through the coming-of-age drama of the main character, Ga-min, who dreams of change, and his friends, we wanted to show hope that even people who seemed like they would stay the same can one day change. The drama series 'Study Group' is a message for everyone living in today's fierce times. "I hope it provides support," he said.
Kang Min-kyung, Ten Asia reporter kkk39@tenasia.co.kr