TV
Lee Yu-mi, Ong Seong-wu, Byun Woo-seok, big match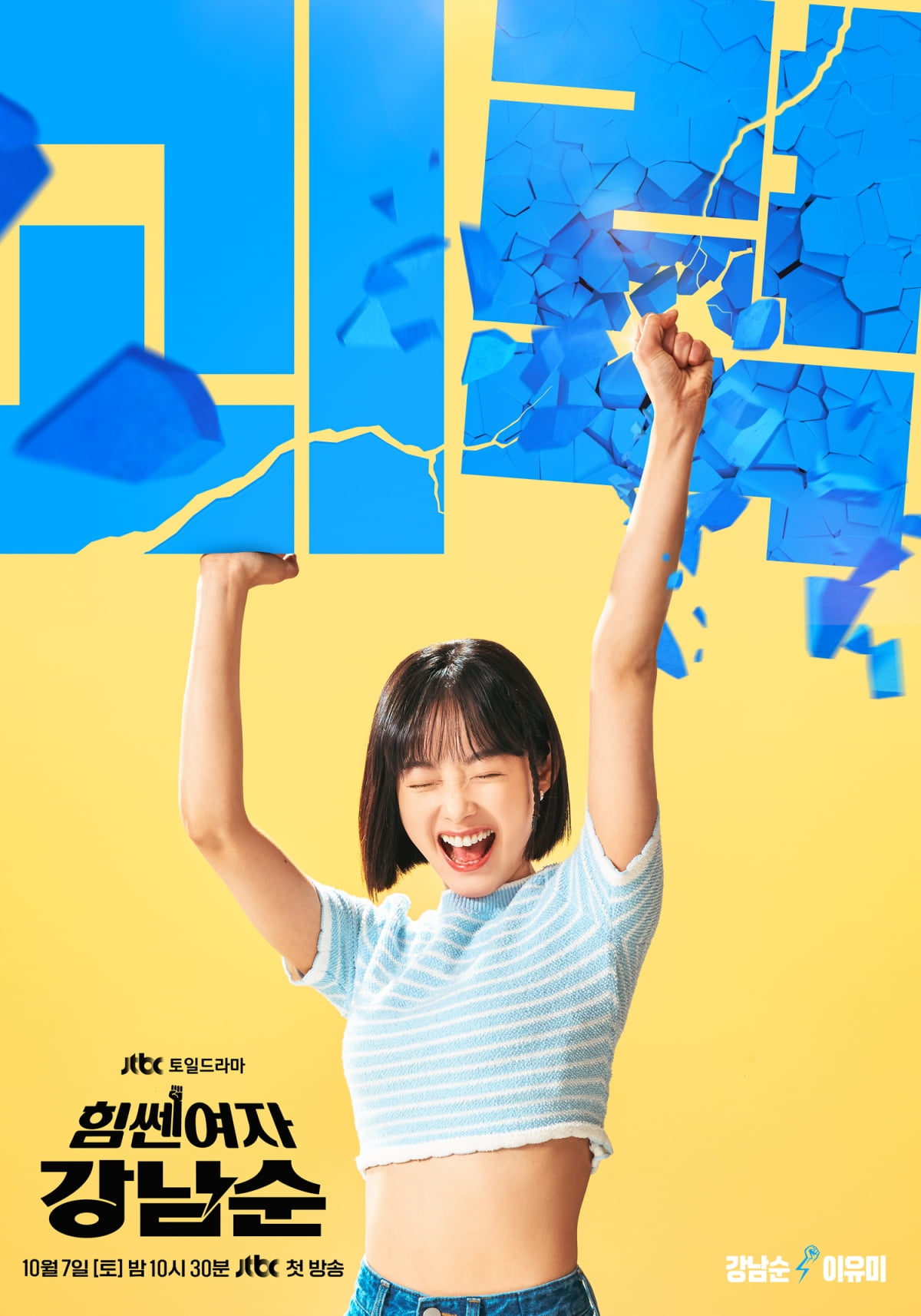 Actors Lee Yu-mi, Kim Jong-eun, Kim Hae-sook, Ong Seong-wu, and Byun Woo-seok will compete in an exciting big match.
On the 19th, JTBC's new Saturday-Sunday drama 'Strong Woman Gang Nam-soon' released character posters of five characters who each pull out special moves to protect their world. 'Strong Woman Gangnam-soon' is a story about a mother and daughter of three generations who are naturally gifted with amazing strength, and uncover the truth of a new drug crime taking place around Gangnam.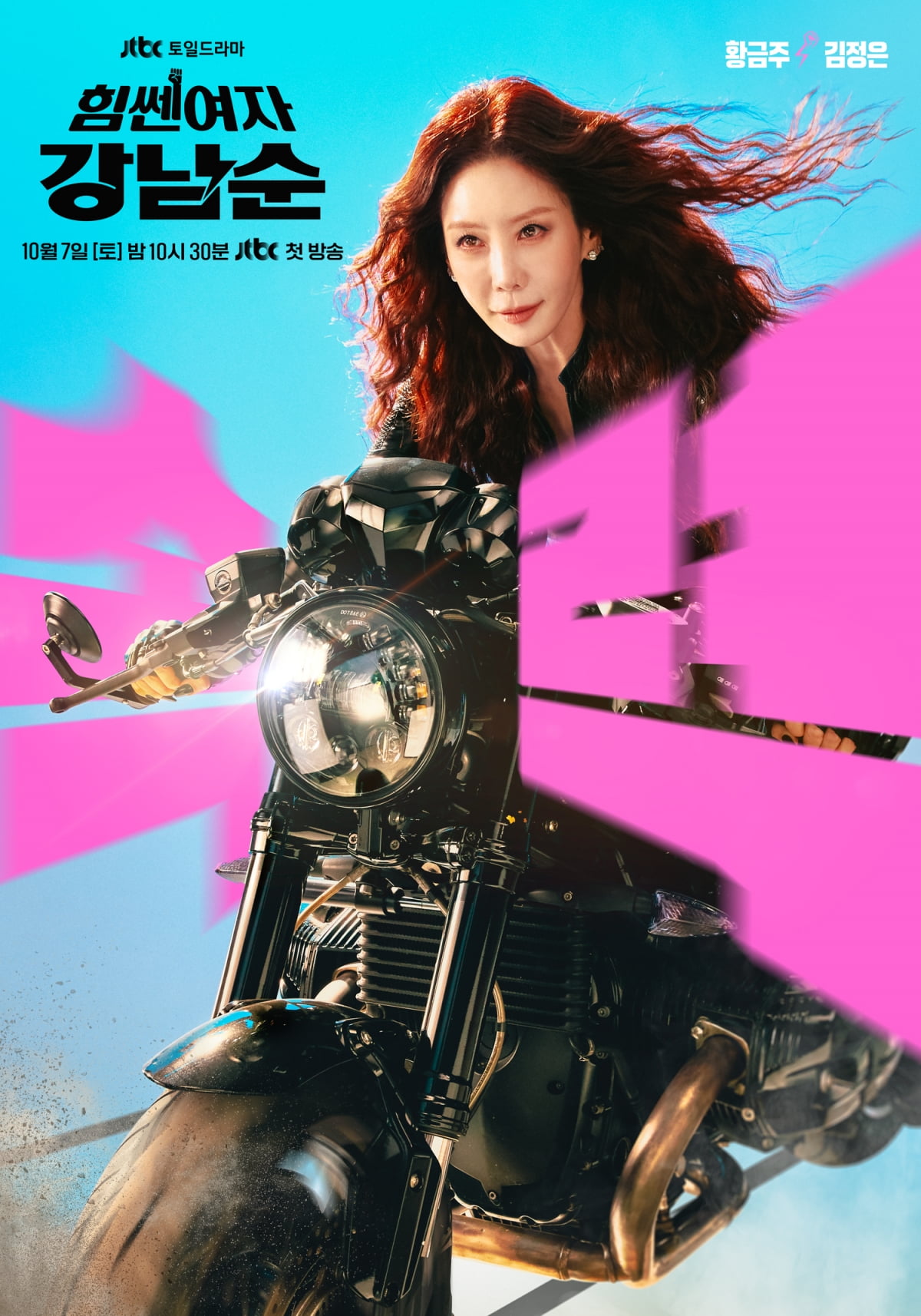 Lee Yu-mi takes on the role of Kang Nam-soon, a 6th cousin to Do Bong-soon and a quirky, lively and powerful person who flew from Mongolia to find her parents. Hwang Geum-joo, a Gangnam cash tycoon mother with a burning sense of justice, is played by Kim Jong-un. Kim Hae-sook plays the role of Gil Jung-gan, the maternal grandmother of Gang Nam-soon, a living legend in Majang-dong. In addition, Ong Seong-woo plays Kang Hee-sik, the youngest police officer in the Gangnam Han River District Police Department who possesses intellectual and moral character, and Byun Woo-seok plays Ryu Shio, a villain who is the CEO of Doogo, a distribution and sales company, and has unimaginable ambitions. Curiosity is amplified by the exciting fight between a mother-daughter hero, a passionate detective, and a villain standing at the opposite end of a new drug crime that has engulfed the world.
Meanwhile, the released character posters make us even more curious about their big match, which will be difficult from the start. First, the sight of Kang Nam-soon (played by Lee Yu-mi), who proves her incredible strength with a light punch, catches the eye. Kang Nam-soon is a girl who looks thin on the outside, but has the power to destroy anything with a single blow. Attention is focused on his story, which will show off his refreshing cider skills as well as his bubbly expression.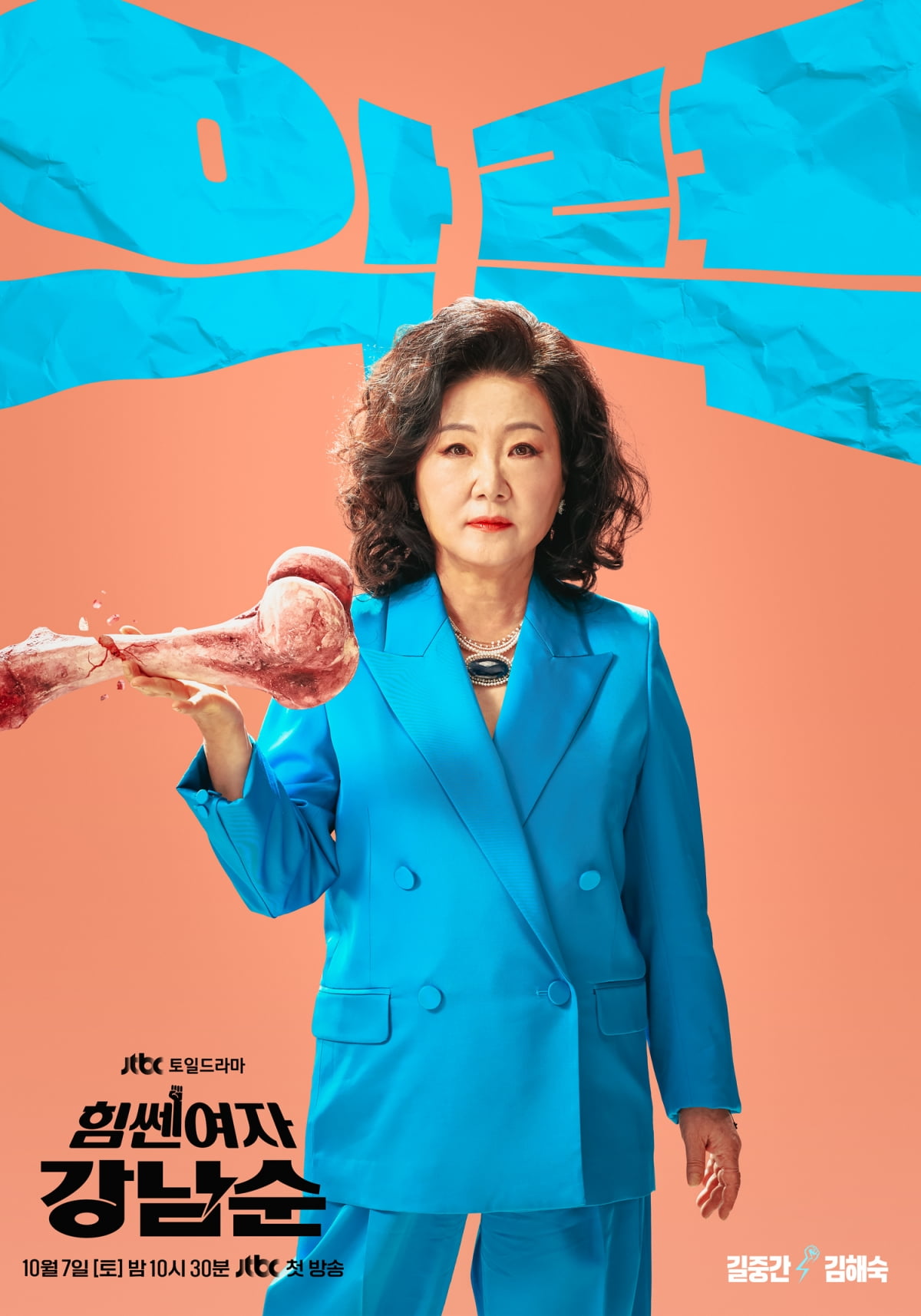 The next person to attract attention is Hwang Geum-joo (played by Kim Jong-un), who is showing off his speed with his hair flying. We look forward to the birth of Batgirl, who will race without breaks to save the world. The extraordinary aura of Gil Joong-gan (played by Kim Hae-sook), who has a fiery touch(?) that can even crush your bones, also overwhelms the viewer. Curiosity is also focused on the legendary grip strength that allowed him to grab Majang-dong with just one palm.
Also interesting is the passionate detective Kang Hee-sik (played by Ong Seong-wu), who attracts attention with a gentle atmosphere, quite different from the energetic mother and daughter. How will his efforts to eradicate crime with only tenacity and passion shine? On the other hand, Ryu Shio (played by Byeon Woo-seok) is giving off the force of a person with great power who will stand up to them all. I wonder how his dangerous ambition to bring darkness to the world will take the three mother and daughter.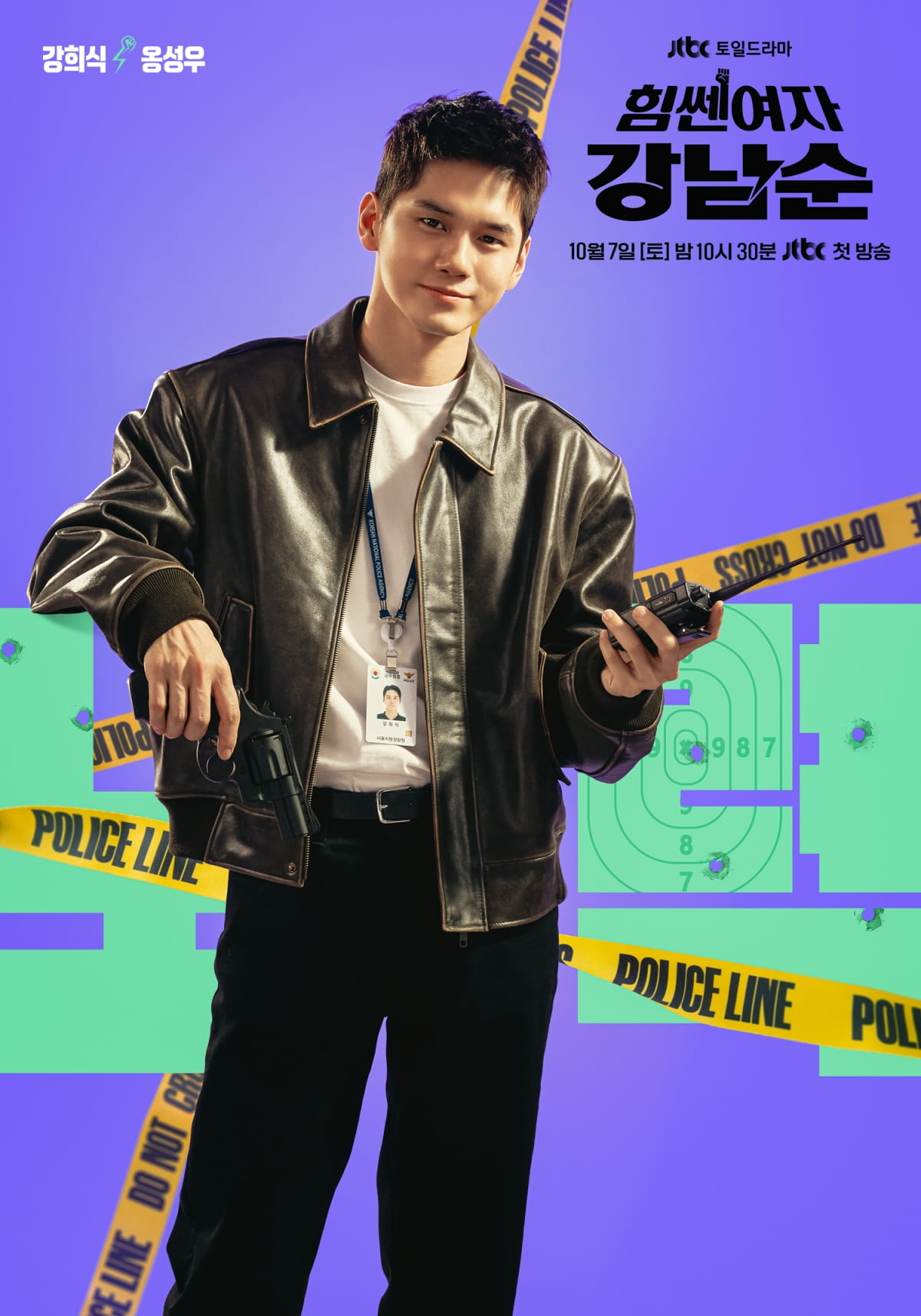 The production team of 'Strong Woman Kang Nam-soon' said, "The confrontation between the three absolute good mothers and daughters who should only use their strength for good things, Kang Hee-sik, and the absolute evil Ryu Shio who only acts for himself is more interesting than imagined. They will clash with each other thrillingly with their own cheats. "Please look forward to their spectacular 'match-up'."
'Strong Woman Gangnam Soon' will premiere on October 7th.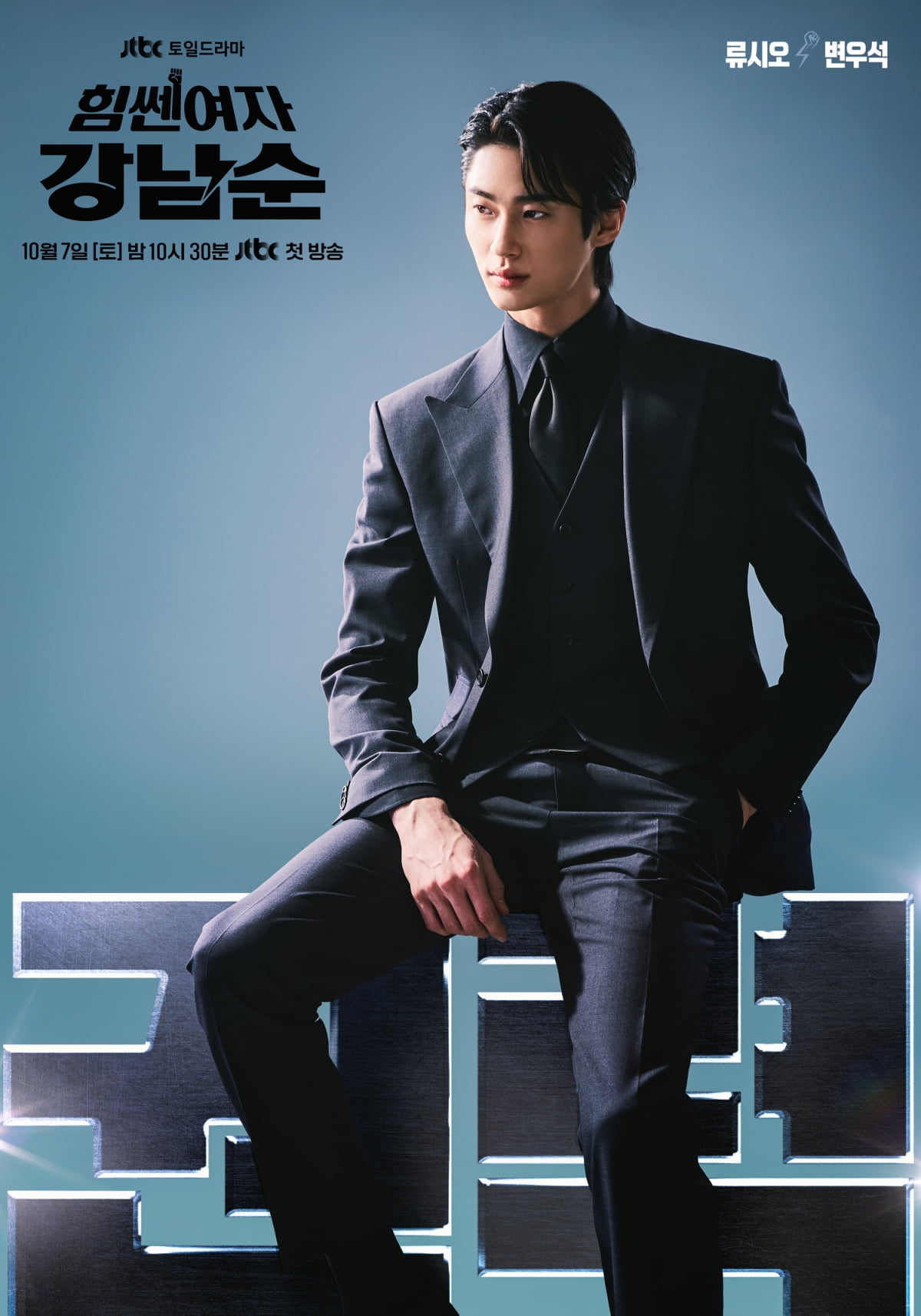 Kang Min-kyung, Ten Asia reporter kkk39@tenasia.co.kr