TV
Announcer Kim Dae-ho, you were stupid.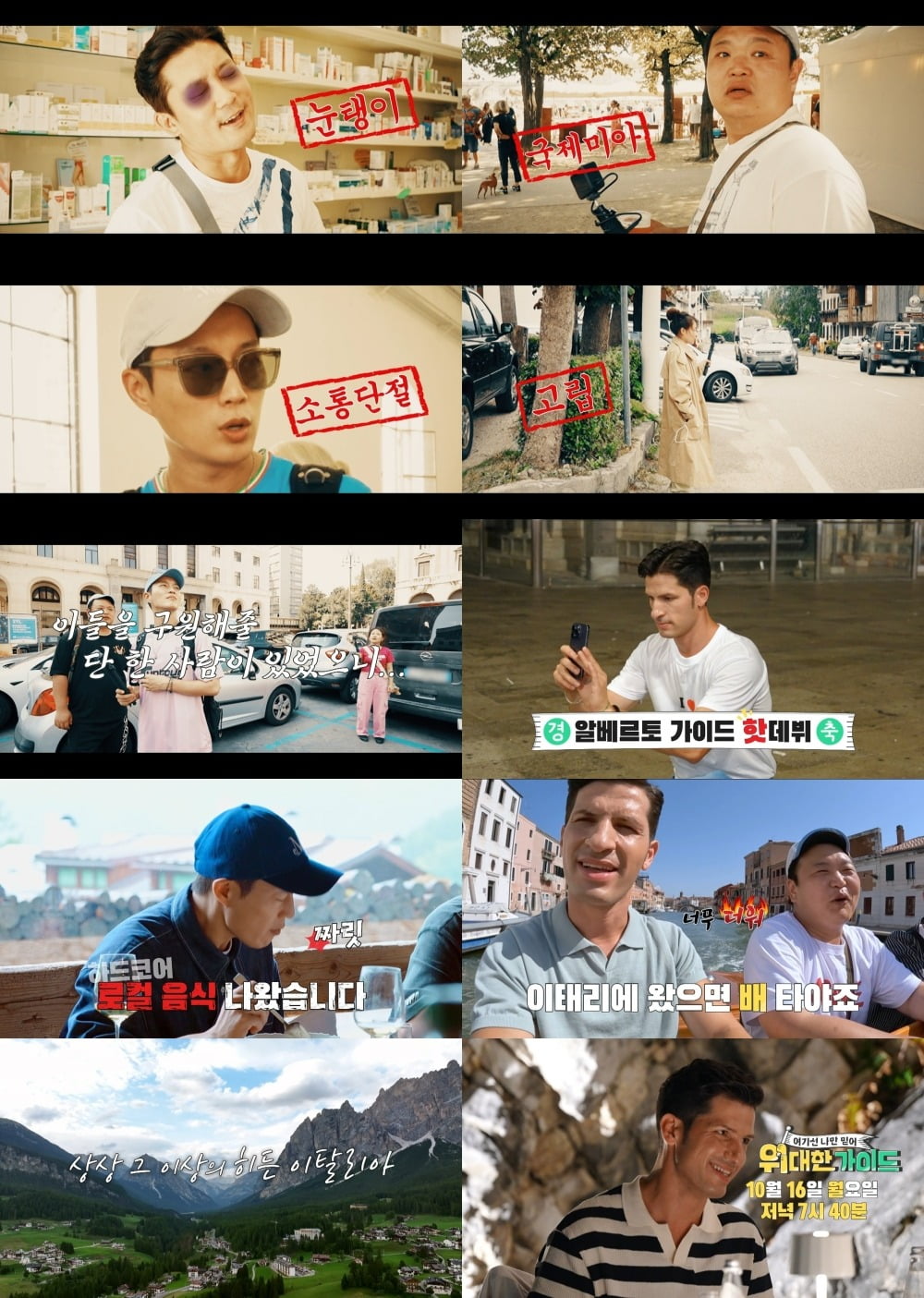 An overseas trip full of excitement and mental breakdowns begins.
MBC Every1's new entertainment show 'The Great Guide' has confirmed its first broadcast on October 16th. 'The Great Guide' is a travel variety program where a Korean foreigner who has lived in Korea for N years turns into a guide and guides travelers visiting their home country to spots known only to locals.
On the 19th, two teaser videos filled with the unique characteristics and cheerful laughter of 'The Great Guide' were released, attracting attention. Their first travel story, which is full of sweet and bitter tastes, conveys the joy of travel and is already heightening excitement.
The 'Great Guide' teaser video shows members experiencing twists and turns while traveling, including Dae-ho Kim who gets ripped off at a store, Kyu-pil Go who faces the risk of becoming an international lost child, Doo-joon Yoon who struggles with the local dialect, and Hyun-ah Jo who is stranded in the middle of the road. The situation of those who seem to be in a group meltdown further stimulates curiosity.
At this time, Alberto Mondi, the 'great guide' who will save the members in trouble, appears and catches the eye. Alberto's brilliant efforts to show the true charm of Italy, from hardcore local food to endless stairs, are impressive. The extreme synergy of the members who are sticking their tongues out for Alberto's passion tour and declaring that they are giving up on the trip also makes us look forward to their journey even more.
'The Great Story', which will capture the hidden attractions of Italy that have never been seen anywhere before and the cast's unadorned and realistic travel stories that bloom within them, will be broadcast for the first time at 7:40 pm on the 16th of next month.
Taeyuna, Ten Asia Reporter youyou@tenasia.co.kr