TV
Joo Hyun-young, 'all-rounder' from acting to advertising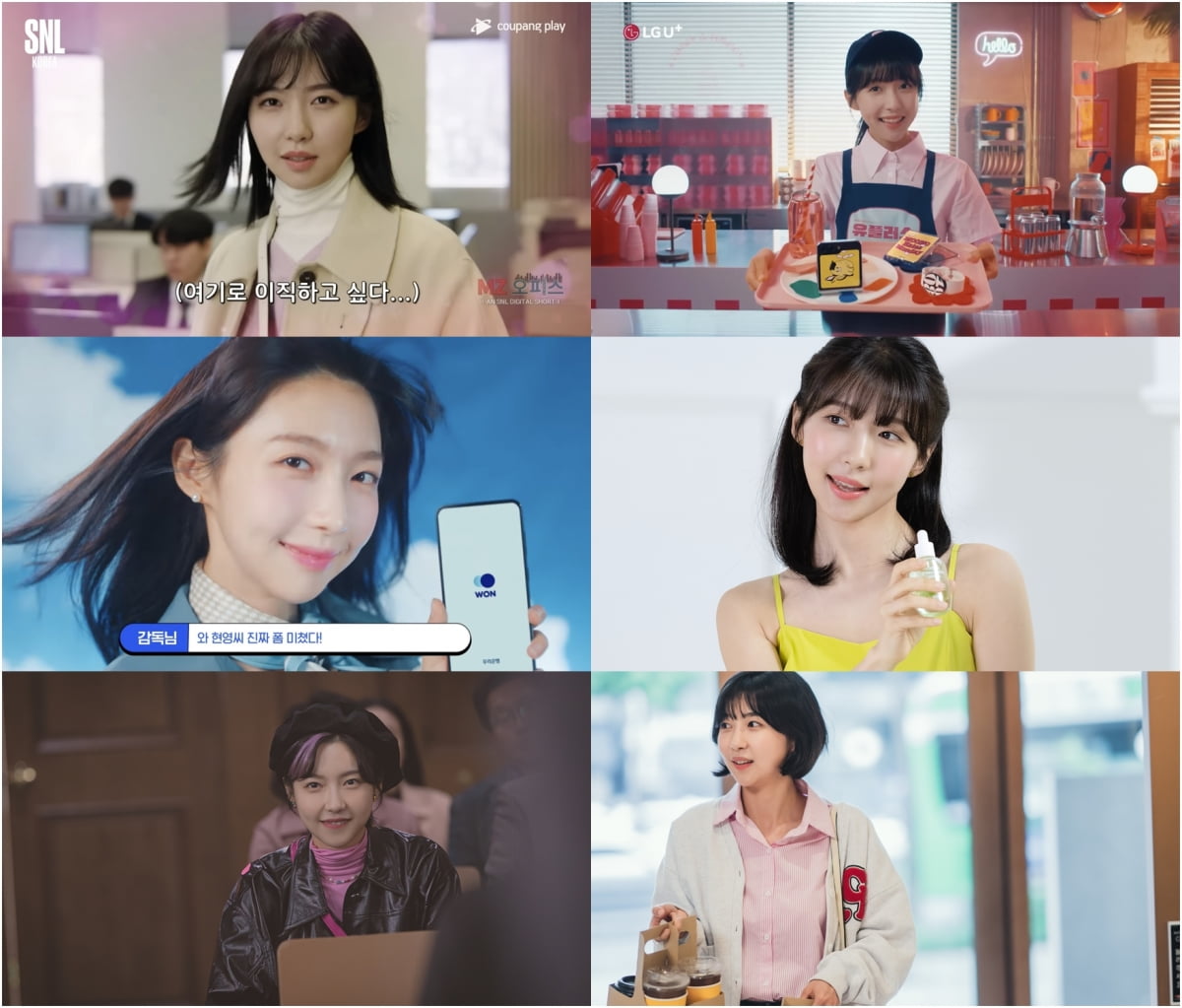 Actress Joo Hyun-young has solidified her position as a representative actress of the MZ generation.
Joo Hyun-young decorated the finale of Coupang Play's 'SNL Korea Season 4' spectacularly. Joo Hyun-young, who joined the 'SNL' series as a regular crew member in 2021, captured the attention of viewers by creating one gem after another that was responsible for not only empathy but also laughter.
The starting point is the main reporter in the 'Here comes the main reporter' corner. "hello. The reporter character created by Joo Hyun-young has become so popular that the line "I am intern reporter Joo Hyun-young" has become a catchphrase.
Joo Hyun-young excellently portrayed Joo-gi, a newcomer to society in this era, who has a burning will to do well, but on the other hand, his skills are clumsy. In particular, his passionate performance, as if he were wearing a custom-made suit, was a major contributor to the program's popularity.
He attracted attention by realistically depicting scenes from his time as a new employee that everyone would have experienced at least once, such as rolling his eyes as if embarrassed when asked a sharp question by his boss, or his crying voice continuing to tremble and his hand movements becoming busy. Joo Hyun-young's potential, which was unique from the beginning, was fully revealed. Through this, Joo Hyun-young became the main character holding the trophies of the 58th Baeksang Arts Awards Female Entertainment Award and the 1st Blue Dragon Series Awards Female Rookie Entertainment Award, showing off her presence as a 'hexagon actor' with outstanding skills.
As the season progressed, Joo Hyun-young's acting spectrum expanded further. He heated up both online and offline by creating various characters, such as the young old man in 'MZ Office' who enjoys pointing out comments to his juniors, and Jeong-sook in 'I Am Overwork', a parody of the entertainment show 'I Am Solo'. In this way, Joo Hyun-young played an active role as a representative icon symbolizing 'SNL Korea'. He has achieved outstanding results in commercials and dramas, solidifying his position as a representative actor of the MZ generation.
Since then, Joo Hyun-young has emerged as a blue chip in the advertising world by working as an advertising model for various product lines such as finance, telecommunications, cosmetics, and food. This also confirms that the product is highly favored and trusted by consumers regardless of age or gender.
In addition, he succeeded in showing a new transformation through various works such as the drama 'Weird Lawyer Woo Young-woo' and 'Surviving as a Celebrity Manager', which were considered global hit content last year. His flawless acting works even in positive dramas.
With unstoppable momentum, Joo Hyun-young will appear in MBC's 'Veolent Woman Park's Contract Marriage' scheduled to air in the second half of this year. In the play, he will play the charming Sa-wol, who is talkative and charming, and is expected to captivate viewers. Expectations are already high for Joo Hyun-young's outstanding performance, who will complete another life character.
Joo Hyun-young, the icon of MZ, has completely conquered dramas, advertisements, and entertainment shows. Many people are paying attention to his powerful actions that will continue in the future.
Ryu Yae-ji, Ten Asia Reporter ryuperstar@tenasia.co.kr