TV
Ahn Hyo-seop "Sometimes when I drink..."
Netflix series 'Into Your Time'
Interview with Ahn Hyo-seop as Siheon and Yeonjun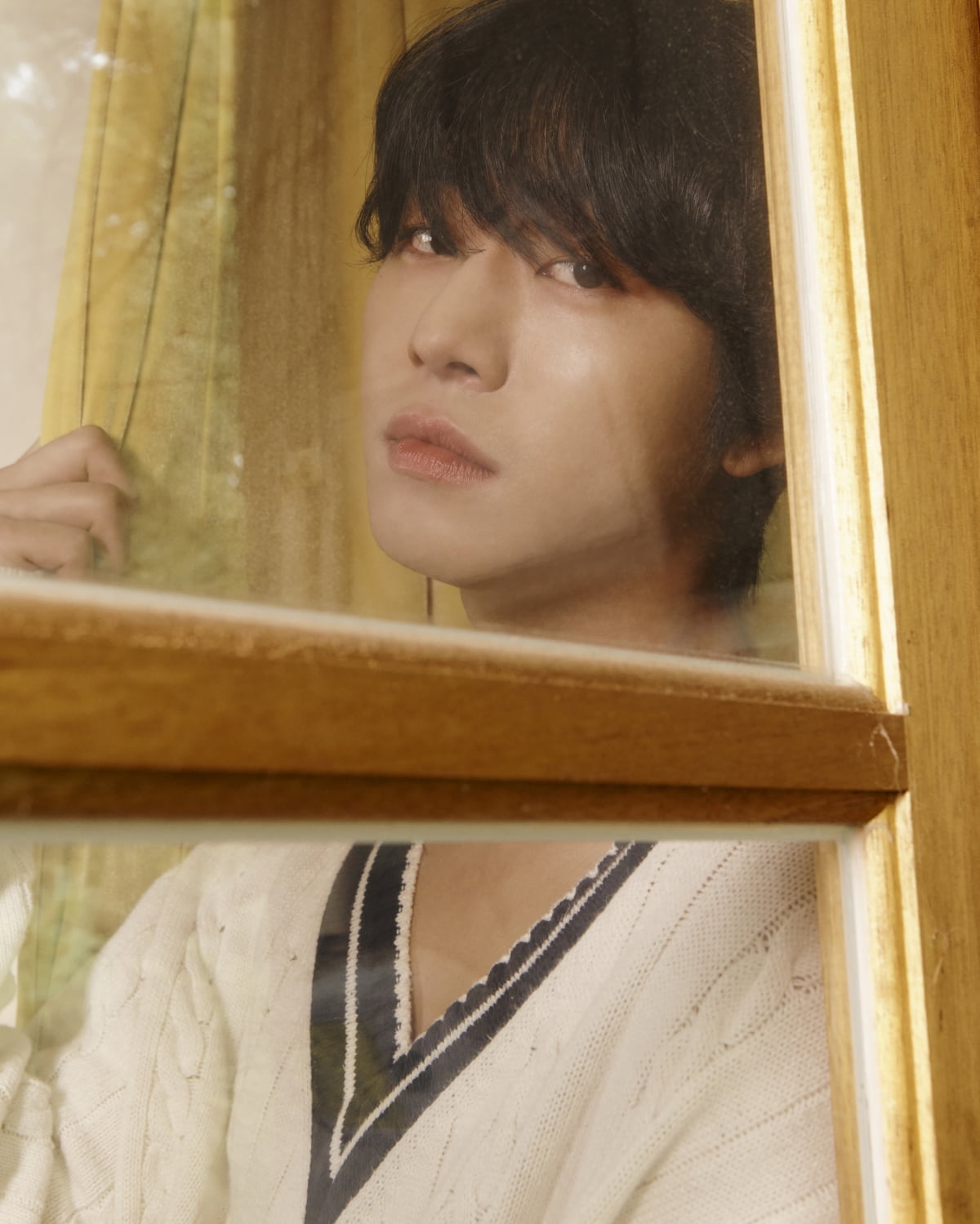 Actor Ahn Hyo-seop commented on his reaction in the Netflix series 'Into Your Time'.
On the afternoon of the 18th, Ahn Hyo-seop met with Ten Asia at a cafe in Samcheong-dong, Jongno-gu, Seoul and told various stories about the Netflix series 'Into Your Time'.
'Into Your Time', which was released to over 190 countries around the world through Netflix on the 8th, is about Jun-hee (played by Jeon Yeo-bin), who was missing her boyfriend who passed away a year ago, and as fate would have it, time slips to 1998 and ends up with her boyfriend. A mystery romance that unfolds after meeting the identical-looking Siheon (played by Ahn Hyo-seop) and his friend In-gyu (played by Kang Hoon). 'Into Your Time' is a remake of the Taiwanese drama 'Sanggyeonni'. Director Kim Jin-won, who directed the dramas 'My Country', 'Just Between Lovers', and 'The Innocent Man in the World', was in charge of directing.
In the play, Ahn Hyo-seop played Goo Yeon-jun and Nam Si-heon. Koo Yeon-jun is Jun-hee's boyfriend who died a year ago. He is a person who has always loved Junhee for over 10 years and does not want to be apart from him even for a moment. Koo Yeon-jun is perfect in everything, from his studies, sports, and appearance, and Si-heon, who has a lively personality, wants to do anything to make his best friend In-gyu happy. However, after In-gyu's crush, Min-ju, wakes up from an accident, he starts to notice strange things and gets on his nerves.
On this day, Ahn Hyo-seop said, "We talked a lot at the filming site of 'Into Your Time'. There has never been a site where we talked this much. We helped each other in situations where we were confused. When we started, we set up a time table. Siheon's time table. "I filmed while referring to the Democratic Party's time table and Yeonjun's time table," he said.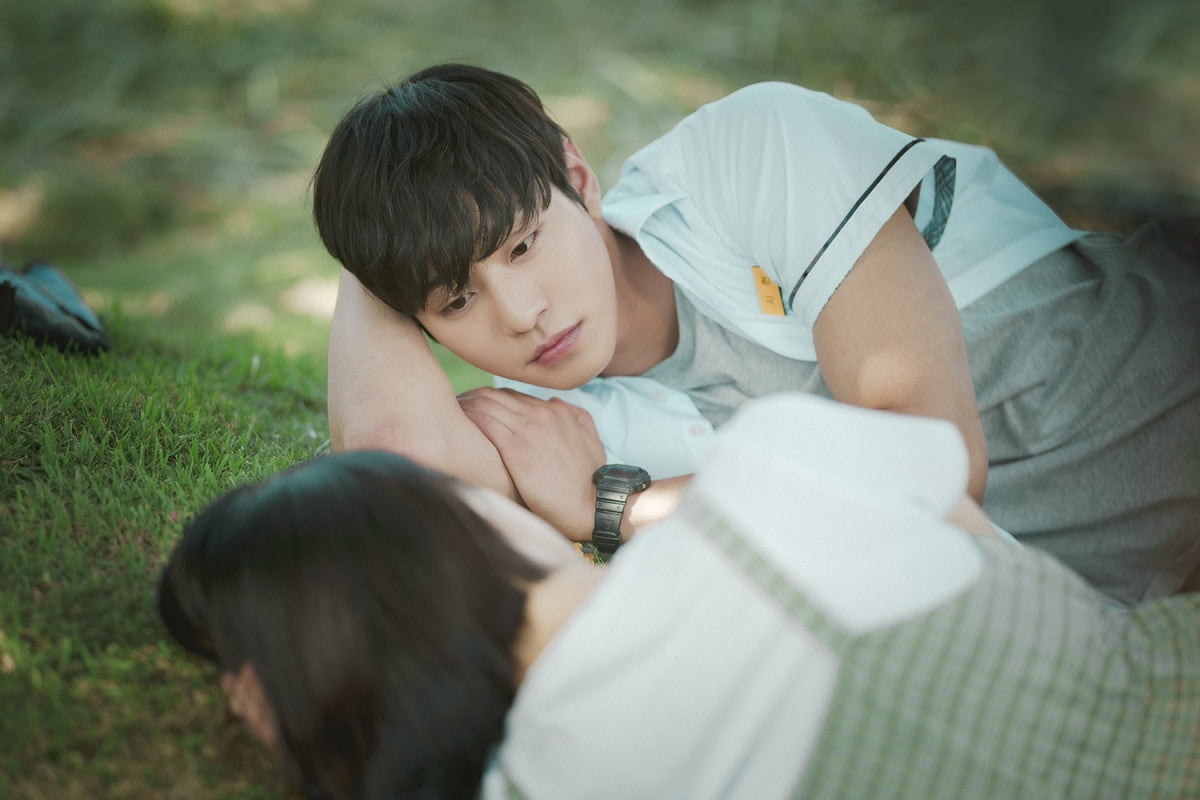 On the surface, Ahn Hyo-seop played two roles, but in reality, he played four roles. According to director Kim Jin-won, who directed 'Into Your Time', it can be expressed with 6 roles per person. Regarding this, Ahn Hyo-seop said, "It was difficult. Due to the filming situation, we were not in a situation where we could film in order. (When filming) I had to imagine a lot. I thought I couldn't lose track of my thoughts."
Ahn Hyo-seop said, "I always had a sense of tension. They're all the same characters, aren't they? Just the time zone goes back and forth, and they go through one emotional line. I think I only thought about Si-heon's life and Yeon-jun's life. If there's anything confusing, it's up to the director and actors. "We consulted and talked with each other. Even though we forgot, we talked to each other. It was a place where we helped each other," he explained.
Ahn Hyo-seop plays people in their teens, 20s, 30s, and 40s. Ahn Hyo-seop, who had to wear a school uniform while playing a teenager, said, "The hardest part was acting as a teenager wearing a school uniform. A lot of time had passed (since I graduated), and it was awkward at first, but I got used to it. Due to the nature of the work, it was fresh and fresh. "Because it was a part of the time where I was supposed to have a neat charm, there was something awkward about acting with the students' unique chemistry and freshness," he confessed honestly.
Ahn Hyo-seop said, "I was comfortable with Hoon. In fact, I am a very shy person, but strangely, I became close to him right away. When Hoon makes me laugh, I melt. As I filmed without any resistance, I naturally melted into him." Ahn Hyo-seop, a former JYP Entertainment trainee, said, "I have never met Hoon. At that time, the actor part was separate. I was at the company before the actor part was created."
Some viewers responded that they were surprised by Ahn Hyo-seop's visuals in his 40s. Ahn Hyo-seop said, "Of course I thought that could happen. If I were a fan of the original work, I would have expectations, and I was grateful that people watched it at that point. It didn't really bother me or anything like that."
In addition, "I grew a beard and even made the skin makeup dark and dull. I expressed it in my own way in detail. That was my intention. I don't really look for reactions. Sometimes I see it when it pops up, and when people from the company send it to me, I see it. 'Oh, that's right. 'I tend to keep that in mind. Sometimes I see reactions when I drink. This is TMI, but I was embarrassed to have my acting monitored in the beginning, so I looked at the cell phone screen at an angle so I couldn't see it clearly."
Kang Min-kyung, Ten Asia reporter kkk39@tenasia.co.kr