TV
"Suffered from stalking and assault and became pregnant at age 17" Seo Jang-hoon was also 'astonished'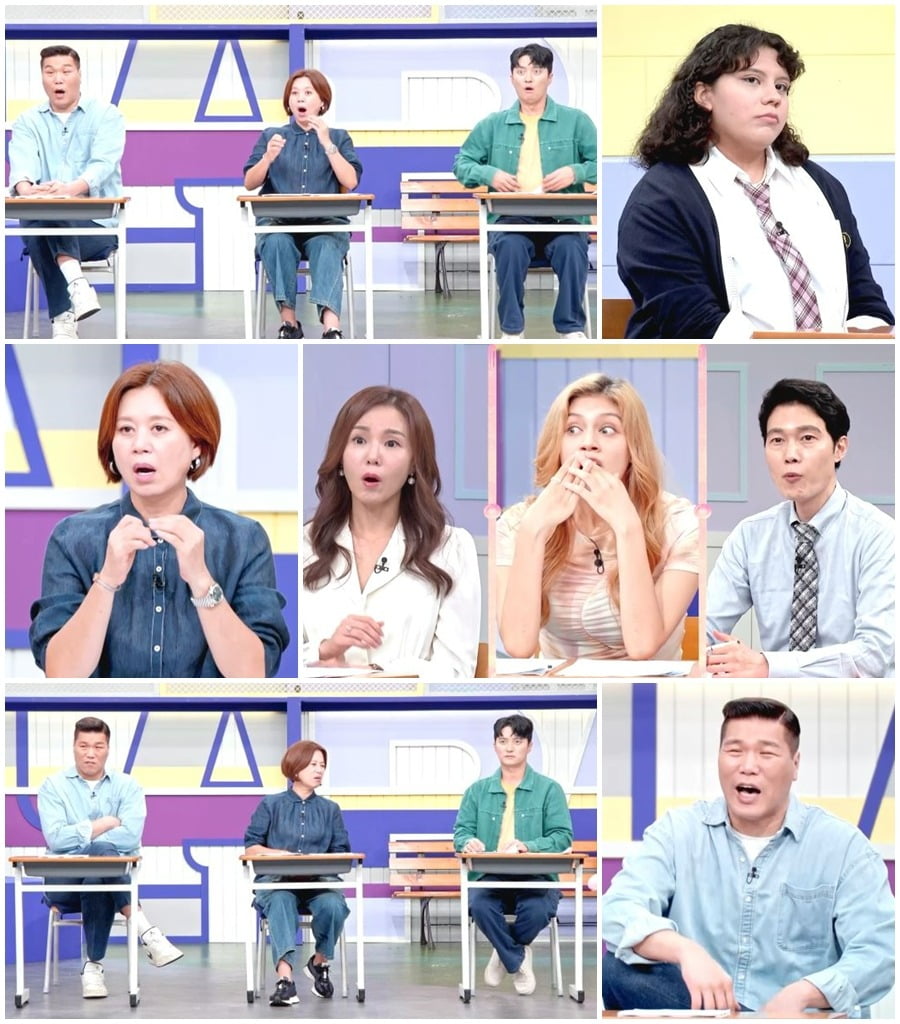 Miriam, a high school mother from Mexico, appears on the MBN entertainment show 'Adults Don't Know High School Mom 4' and reveals the turbulent story of how she came to Korea and became pregnant at the age of 17.
In the 9th episode of 'High School Daddy 4 that Adults Don't Know (hereinafter referred to as 'High School Daddy 4')', which will be aired on the 20th, Mariam, a Mexican-born high school mother, appears and reveals the story of her current full-term body preparing to give birth. First, through the reenactment drama, Mariam said, "I naturally became interested in Korean culture while attending a Taekwondo gym in Mexico since I was young, and to celebrate my 15th birthday, I came to Korea alone to meet a Korean friend I was close with in Mexico." He reveals the first reason he came to settle down.
Miriam continued, "Through a friend, I was introduced to a man who wanted to learn Spanish. From the moment we first met, we continued to engage in uncomfortable skinship, and even after I returned to Mexico, he continued to pretend to be my boyfriend." While the 3 MCs, Park Mi-sun, In Gyo-jin, and Seo Jang-hoon continued to respond suspiciously by saying, "Aren't you a strange person?" to a situation that was beyond common sense, Miriam said, "Even after moving back to Korea to fulfill his dream of becoming a diplomat, the man continued to find a new home and contact information. "I contacted you," announcing the 'prologue of tragedy.'
Moreover, Miriam said, "The man's obsession became more and more severe, and while I was walking down the street, he committed violence just because I saw another man. During a video call with my mother, he got so excited that I said, 'I don't have a boyfriend,' and he immediately stabbed me with a knife." It shocks everyone. As the man continued to run wild, Seo Jang-hoon became overly immersed in the reenactment drama, saying, "Please go back to Mexico, go to your mom!" and Park Mi-sun, who was watching the situation at the time when police dispatch was of no use, said, "I want to fight for him." I feel sorry for you. However, Miriam throws everyone into a 'mental breakdown' by revealing a surprising story: "While suffering from constant stalking, I immediately fell in love with a new man and became pregnant at the age of 17."
The production team said, "With Miriam's life story beyond imagination, she went through a great ordeal as soon as she came to Korea at a young age without knowing anything. Everyone in the studio, including 3MC, lawyer Incheol Lee, and psychologist Youngeun Jo, all agree that 'this is a very serious situation that cannot be easily escaped.' On the other hand, Miriam, who is currently a foreigner and a minor preparing to give birth in Korea, asks for help regarding the reality of being in a 'welfare blind spot'. Affection is curious as to what kind of 'silver bullet' she may have discovered through her appearance in 'High School Daddy 4'. "Please watch over it," he said.
The guest of the day was Natty, a Mexican broadcaster who is from the same country as Miriam, and gave realistic advice, saying, "I am even more concerned about my younger sister, who lives close to her, about an hour away from my home country, and I want to help her." Episode 9 of 'High School Mom Dads Adults Don't Know' featuring Mexican high school mom Miriam will be aired at 10:20 PM on this day.
Taeyuna, Ten Asia Reporter youyou@tenasia.co.kr