TV
Kim Byeong-man, "My mother died in a mud flat accident, I couldn't save her", sobbing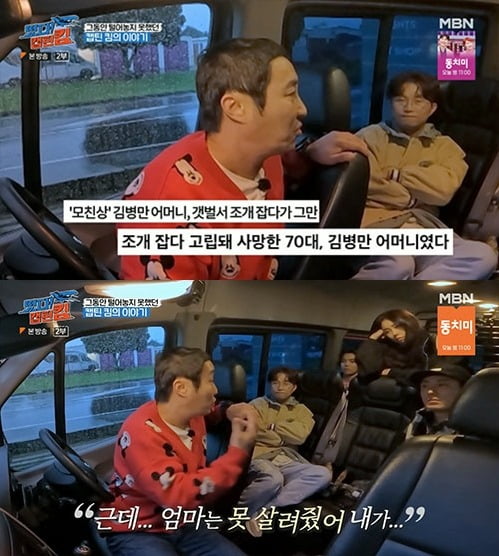 Comedian Kim Byung-man shed tears as he confessed his regret for his mother, whom he lost in an accident.
The MBN entertainment show 'Out!' aired on the 16th. In 'Captain Kim', Park Sung-kwang, Jung Il-woo, Park Eun-seok, and Seo Dong-ju, excluding Kim Byeong-man, were shown directly piloting a light aircraft.
On this day, Park Eun-seok asked Kim Byeong-man, "When was your biggest turning point? It was the turning point in your life," and Kim Byeong-man opened his mouth by saying, "I think I'm changing again now."
Kim Byeong-man continued, "I lost all my strength. I ran as hard as I could because of this person. I gritted my teeth and ran. The person who thought that this best person should change poverty is my mother. Last year, my mother passed away in an accident. That's why I lost all my strength." He confessed.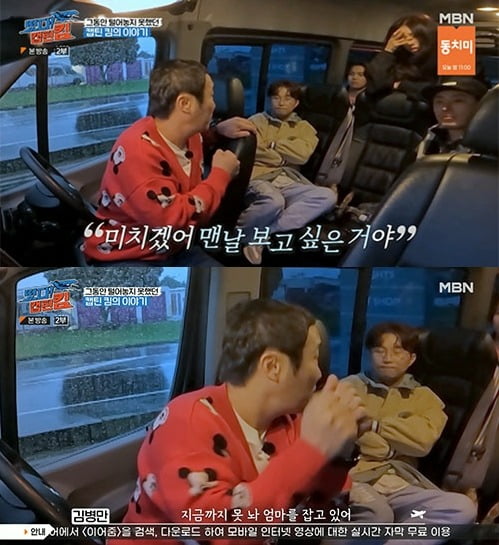 Kim Byung-man, who suffered the death of his mother last year. At the time, Kim Byeong-man's mother became isolated while collecting clams in the mudflats of Byeonsan-myeon, Buan-gun, Jeollabuk-do. The two people who were with him were rescued, but Kim Byeong-man's mother drifted into the nearby sea and was taken to the hospital, where she eventually passed away.
Kim Byeong-man said, "I saved many people in the jungle, even in dangerous situations. But I couldn't save my mother. That's why I'm going crazy. I want to see you every time, but I'm going crazy." He added, "When the water suddenly comes, I get dazed. I can't let it go." "I'm holding on to my mom," he said, shedding tears.
Taeyuna, Ten Asia Reporter youyou@tenasia.co.kr