TV
Dex and Kwon Eun-bi, 'point of omniscient interference' appears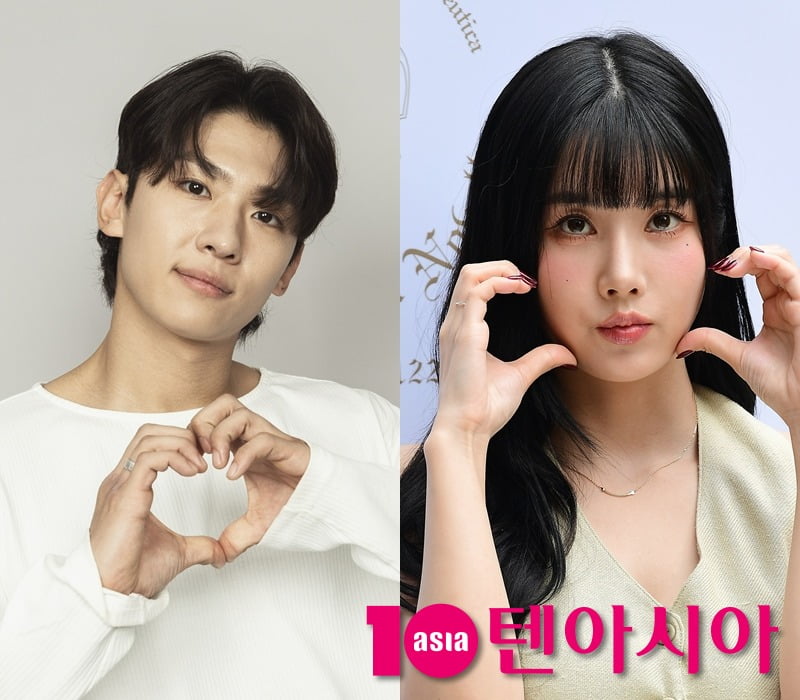 Actor Min Woo-hyuk's special business trip to Japan and his satire, as well as Vice President Dae-young's daily life highlighting their cheerful exercise chemistry, were revealed.
In the 264th episode of MBC's entertainment show 'Point of Omniscient Interfere' (hereinafter referred to as 'Point of Omniscient Interfere'), which aired on the 16th, Min Woo-hyuk, who received attention as Teacher Roy in the drama 'Doctor Cha Jeong-sook', held his first solo fan meeting in Japan, satire, and Vice Director Daeyoung's colorful remarks. A diet plan is included.
On this day's broadcast, Min Woo-hyuk participated in an all-you-can-eat beef mukbang before heading to the concert hall with Lee Se-mi and his manager. This restaurant was highly recommended by Min Woo-hyuk, and the three people ate various cuts of beef deliciously, making even the onlookers drool.
Min Woo-hyuk's chatting instinct was also activated. After retiring from baseball, he visited Japan and surprised people by revealing an episode where he played at Tokyo Dome as part of a celebrity baseball team. In addition, Min Woo-hyuk and Lee Se-mi's heartbreaking love story was also revealed. When the two were separated on an overseas business trip, they stayed up all night together in the car and cried before leaving.
After filling their bellies to the fullest, the three headed to the concert hall for Min Woo-hyuk's fan meeting. Min Woo-hyuk, who arrived at the scene, rehearsed, Lee Se-mi meticulously checked the stage and sound, and Manager Yeri also supported them reassuringly and accelerated preparations for the fan meeting. Min Woo-hyuk, who was getting his makeup done in the waiting room, summoned the black character who debuted as 'Pony' 20 years ago, making the observers burst into laughter. When the performance began, Min Woo-hyuk showed off his sweet voice and gave a treat to the ears. He had a great time with the fans and successfully completed the fan meeting filled with emotion and laughter.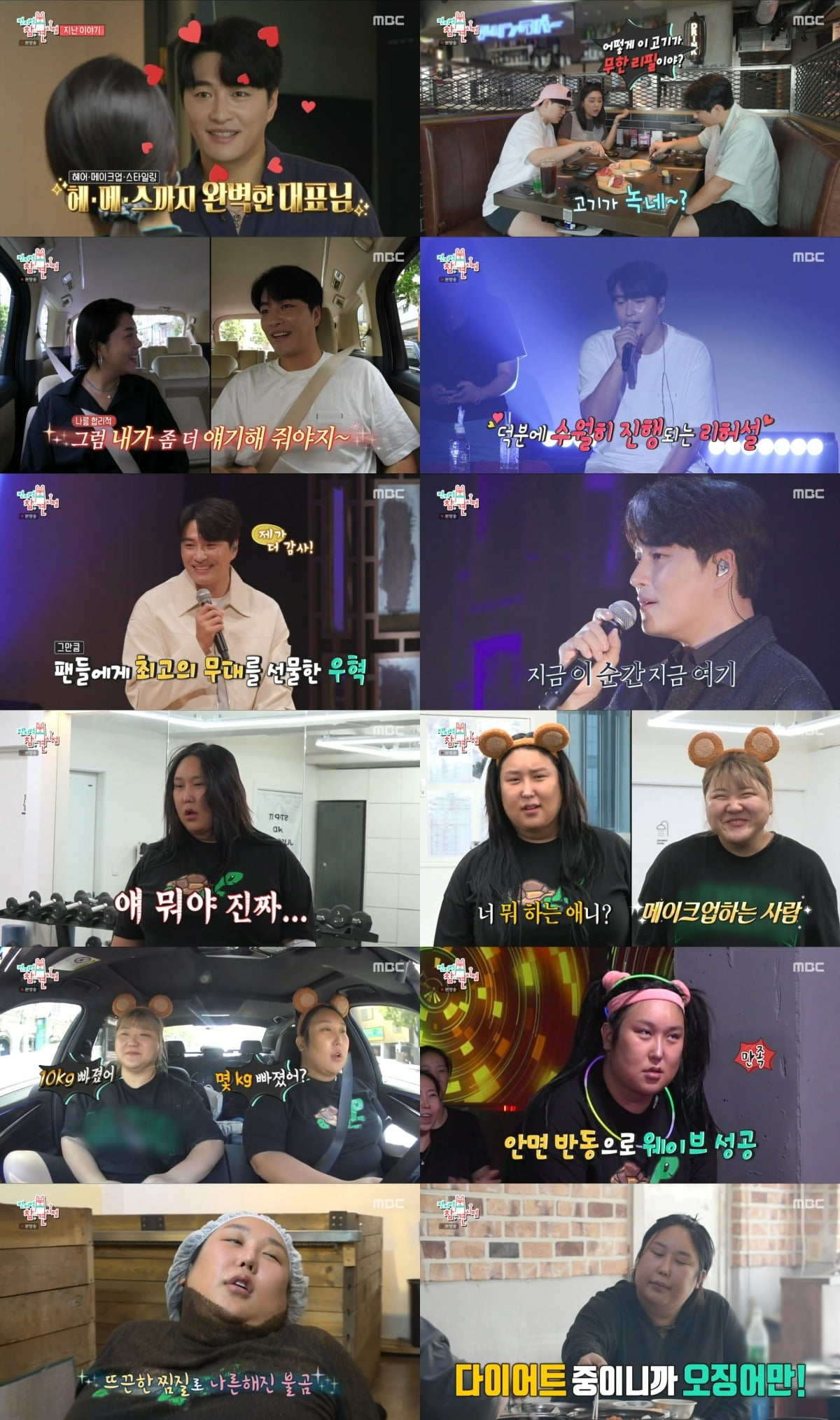 Next, they were shown entering a diet period ahead of the end-of-year awards ceremony by Satire and Vice Director Daeyoung. I tried the 'Bear Diet', which is said to be the hottest in America. Satire went to the PT shop to meet Vice Director Daeyoung and suddenly ended up having three measurements (bench press, deadlift, and squat) measured.
Unlike Deputy Director Daeyoung, who is a former boxer and boasts of extraordinary toughness, Sae-kyung shuddered from the exertion and burst into laughter. At this time, Vice Director Daeyoung tried to lift the satire using the strength of his lower body. Unlike the satire, who was very frightened, Vice Director Daeyoung smiled brightly and said, "It's fun, right?" In addition, Vice Director Daeyoung used only his lower body strength to lift up to 400kg of leg press, making everyone gasp.
The two also tried a spinning exercise run by a hot teacher on social media. Satire, who danced the point choreography to K-pop while riding a bike, captured attention with her fatal charm. The satire was struggling with his strength, making a sound that was close to a scream and his footwork becoming increasingly slower, whereas Vice Director Daeyoung maintained his composure and showed the opposite athletic ability.
Next, Sae-Ri went to take an enzyme compress to remove toxins and was surprised by the enzyme that was hotter than expected. After finishing the steaming session, Vice Director Daeyoung and Satire, who transformed into real 'bear' visuals with a lot of enzymes on their bodies, caused laughter. Satire produces endless memes with colorful facial expressions throughout the exercise, earning the envy of observers.
Finally, after finishing all their work, the two went to a restaurant to eat 1,200 kcal, the core of the 'bear diet'. Satire and Vice Director Daeyoung ended their day of low-carb, high-fat mukbang cheerfully by rationalizing their own tastes in front of delicious food such as ribs, skin, and stir-fried squid.
In next week's broadcast, Dex, the master of flirting, goes to war zone with his daily manager, Agent H, and not only shows UDT's bromance, but also reveals the story of being scammed by a charter, attracting a lot of attention. In addition, the daily life of Kwon Eun-bi, the goddess of water bombs, will be revealed for the first time, and her easy-going charm and body care secrets will be revealed, raising expectations even further.
Next week's 'Point of Omniscient Interfere' will be broadcast at 11 PM on Saturday after the broadcast of the opening ceremony of the Hangzhou Asian Games.
Taeyuna, Ten Asia Reporter youyou@tenasia.co.kr