TV
Lee Soo-geun, angry at Kim Dong-hyun's lower performance, "I chose the wrong opponent"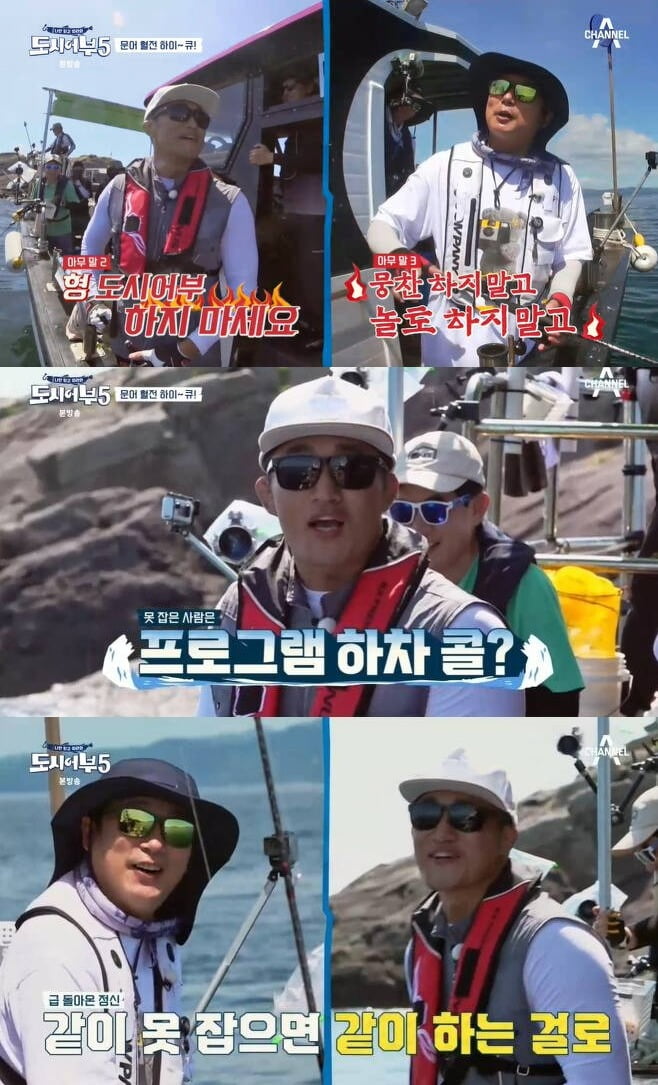 Lee Soo-geun and Kim Dong-hyun had a fishing competition to get off the program.
The Channel A entertainment show 'Trust Me and Follow Urban Fisherman 5' (hereinafter referred to as 'Urban Fisherman 5'), which aired on the 14th, showed urban fishermen fishing for cephalopods.
The members who set out to catch octopuses that day became tired one by one as there was no news since morning. Upon hearing the news that a total of six octopuses were caught, Joo Sang-wook said, "For humane reasons, the octopuses should be removed," and Lee Gyeong-gyu said, "What are you talking about? If you go to the public market, octopuses are the best selling."
When Kim Dong-hyun said, "Please show me, brother," Lee Soo-geun showed weakness by saying, "I can't show you fishing because you asked me to show it. It's not a personal skill." In response, Lee Gyeong-gyu told Kim Dong-hyun, "Ask Soo-geun out loud if he intentionally didn't catch her for three days."
In response, Kim Dong-hyun provoked him by saying, "Soo-geun, I'm sorry, but you chose my rival as your brother," and Lee Soo-geun said, "You did a good job. You should hold it high from the start."
When Dong-Hyun Kim provoked him again by saying, "I don't think four years will improve your skills. 'Urban Fisherman' is something I want to see my brother catch," Lee Soo-Geun retorted, "Wait and see. It's not over yet."
In the end, the two recommended leaving 'Urban Fishermen 5' and 'Must Get Together 2', and Kim Dong-hyun suggested, "Let the person who couldn't catch today leave the program." In response, Lee Soo-geun got angry and said, "You chose the wrong opponent."
Afterwards, Lee Soo-geun's bite exploded, but it was a large starfish, not an octopus. In the end, the two failed to rescue the octopus until the end and avoided leaving the program.
Taeyuna, Ten Asia Reporter youyou@tenasia.co.kr