TV
'Comedy Big League' not only abolished after 12 years, but abolished, an indefinite hiatus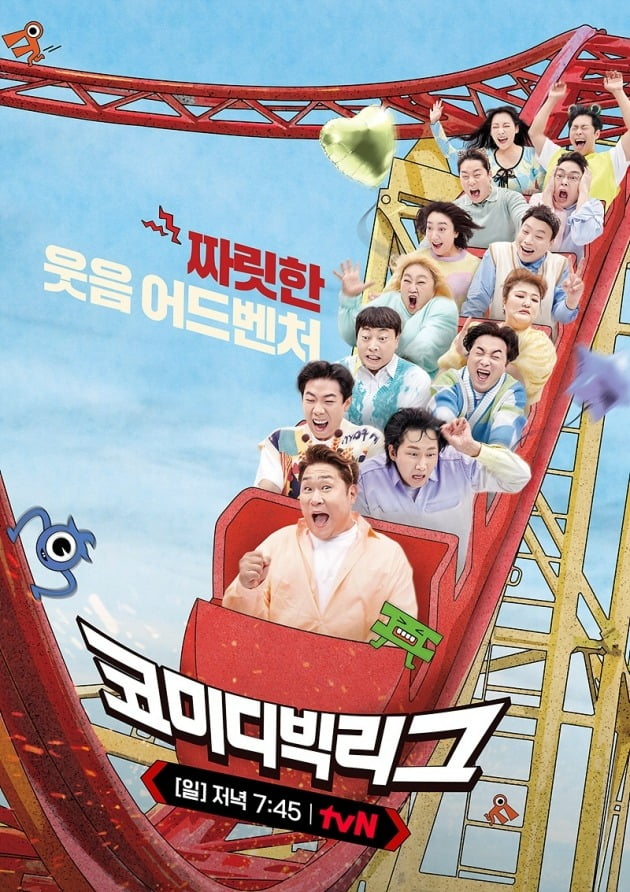 tvN's entertainment program 'Comedy Big League', which aired for 12 years, is taking a hiatus.
'Comedy Big League' ended after broadcasting on the 13th. 'Comedy Big League' previously announced, "After the broadcast on September 13th, we plan to take a break to develop new formats and materials for comedy."
'Comedy Big League' is in danger of extinction due to the recent continued decline in viewership ratings. As a result, the program was changed twice, but the viewership rating fell to 0% and eventually went on hiatus.
Heo Young-ji, who joined 'Kovic' as a regular MC in January 2019, said through her agency, "I have grown a lot over the past time as Youngvely of 'Kovic' and am happy. Please support and love me, all the comedians, and the staff." "Thank you for supporting me," he said, expressing his thoughts about the ending.
Last August, on the 'Weekly Lee Sangjun' YouTube channel, comedians expressed their thoughts on the 'KOBIK' hiatus.
Choi Seon-young said, "It's sad and sad," and added, "'Kovic' is where the senior I saw when I was young was there. It was a fun and happy 10 years."
He said, "I couldn't tell my parents about the abolition of 'KOBIK'. My family knows that I really like this job and am happy. I thought (my family) would be hurt more when I told them. It's been a while since I told them." I confessed it.
Na Bo-ram said, "It was a case of late at the age of 32, and I stood on the 'Kovic' stage when I was about to go down to Gwangju because I couldn't continue. I was devastated because my job suddenly disappeared. But I had to get up again. It was a dream performance for which I am grateful."
Seo Seong-kyung said, "I made my debut at the age of 26. At the age of 22, I worked as a reporter and show host on the outside for four years and lived that kind of life. I couldn't define who I was. I wanted to become a comedian, so I joined a theater company. 'KOBIK' "After becoming this, all my past memories came to mind," he said. "Now I finally have the title of 'comedian.' After the difficult period, I blended in well into this quarter and looked forward to the next quarter, but it was gone. I think I cried a lot because I was devastated at that time. "He said.
Choi Seon-young said, "Miryeo senior told me about it, and she said it's not the end, but the beginning. It's the beginning to go to a bigger place. I try not to say it's the end." Na Bo-ram made up her mind, saying, "I was active in 'KOBIK,' but I just need to be able to show it through another medium."
Taeyuna, Ten Asia Reporter youyou@tenasia.co.kr