TV
Hwang Jung-eum "I was changing my son's diaper when Kim Soon-ok called and I accepted the appearance in just one second."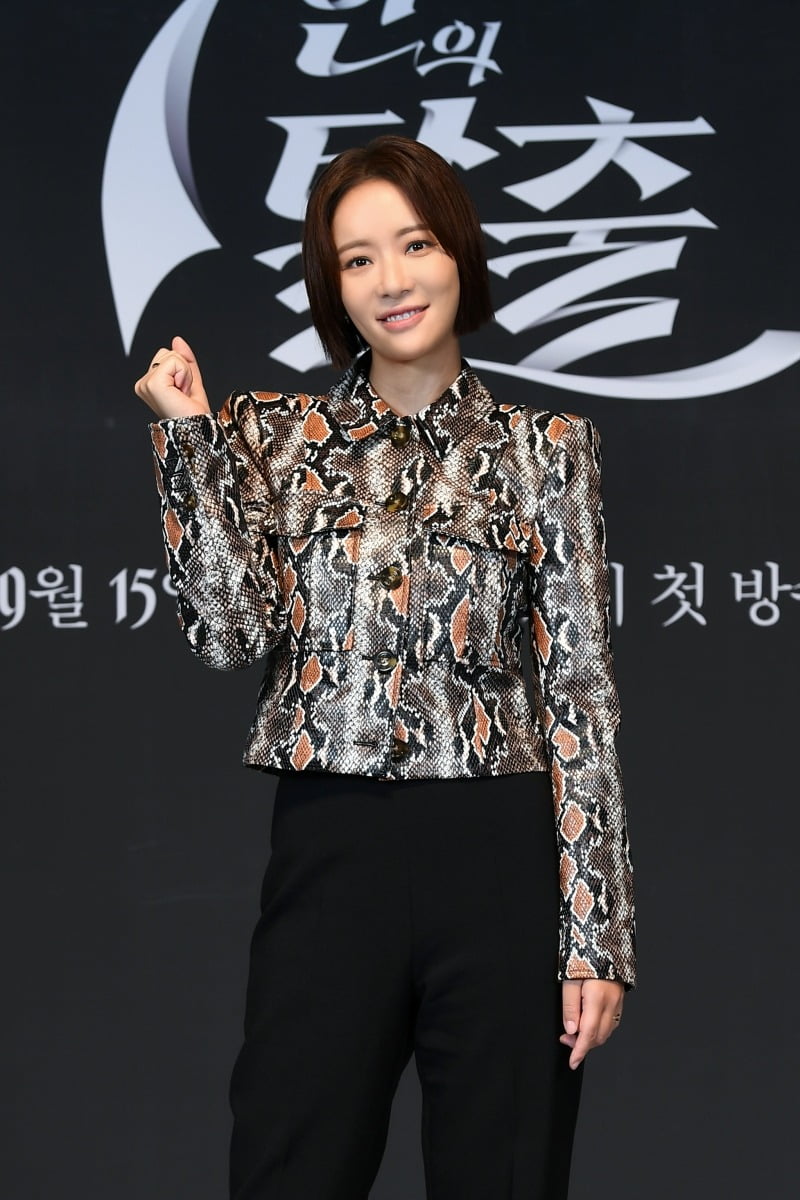 Actress Hwang Jeong-eum expressed her gratitude to writer Kim Soon-ok.
On the 14th, the production presentation for SBS' new Friday-Saturday drama 'Escape of the Seven' was broadcast live online. Actors Eom Ki-jun, Hwang Jung-eum, Lee Joon, Lee Yoo-bi, Yoon Jong-hoon, Jo Yoon-hee, and Jo Jae-yoon attended the event.
'Escape of the Seven' is a picaresque revenge drama depicting the struggle for survival of seven villains involved in the disappearance of a girl whose deeds and desires are intertwined and the bloody punishment they face. Writer Kim Soon-ok and director Joo Dong-min, who made the 'The Last Empress' and 'Penthouse' series hits, have teamed up once again, raising expectations.
Um Ki-jun plays the role of Matthew Lee, the CEO of Korea's largest mobile platform company and the punisher of evil. Eom Ki-jun, who played the role of Joo Dan-tae in 'Penthouse', said, "I gladly accepted the appearance in 'Escape of the Seven'. The problem was that I was worried that it would overlap with Joo Dan-tae, so I thought a lot about what tone I should go for in my acting."
Hwang Jung-eum takes on the role of Geum Ra-hee, the talented and bold head of a drama production company. Hwang Jung-eum said, "I was a fan of writer Kim Soon-ok. I only watched her work on TV when I got a phone call. It was just one word. He asked me what I was doing these days and if I wanted to play a villain. I answered 'yes' in just one second," she said. "At the time, I was wearing baby diapers. "I was working on it. I was so thankful that they contacted me right when I really needed acting," he said.
'Escape of the Seven' will premiere at 10 PM on the 15th.
Taeyuna, Ten Asia Reporter youyou@tenasia.co.kr