TV
Lee Yoo-bi "A pretentious personality, very different from me"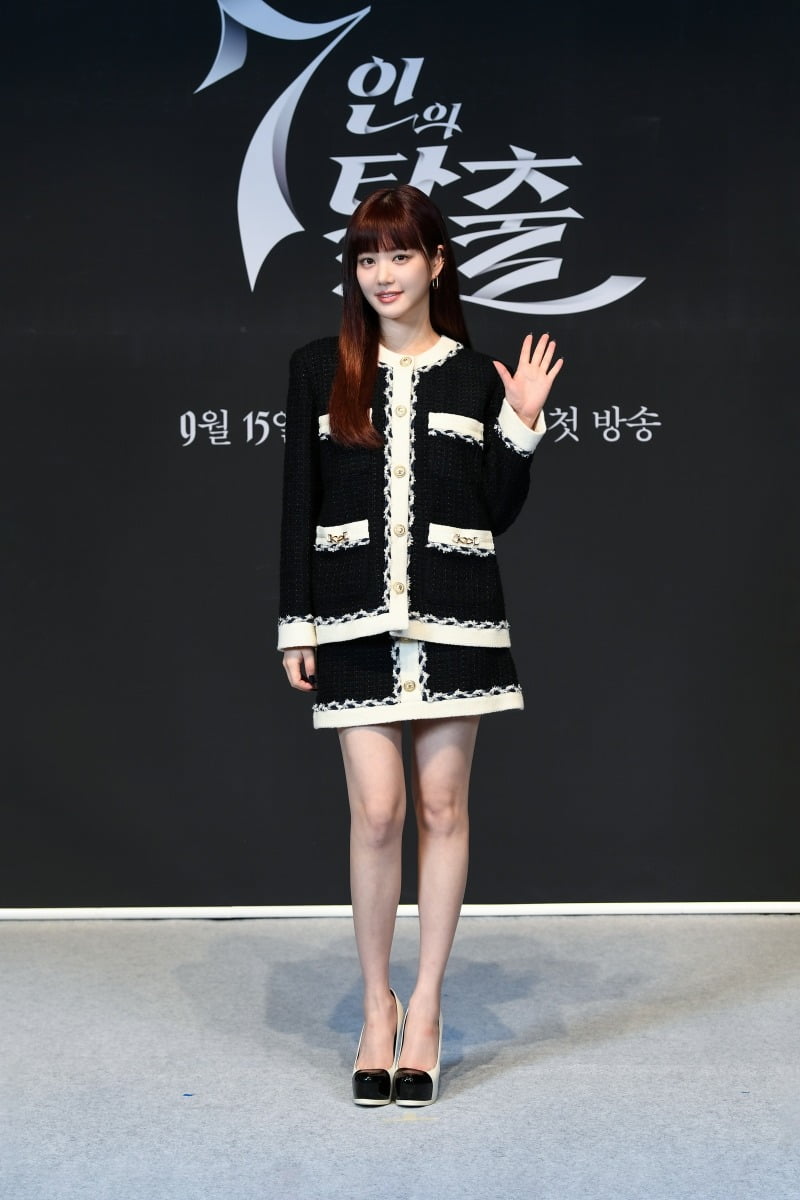 Actress Lee Yu-bi expressed her feelings about taking on the role of a top star.
On the 14th, the production presentation for SBS' new Friday-Saturday drama 'Escape of the Seven' was broadcast live online. Actors Eom Ki-jun, Hwang Jung-eum, Lee Joon, Lee Yoo-bi, Yoon Jong-hoon, Jo Yoon-hee, and Jo Jae-yoon attended the event.
'Escape of the Seven' is a picaresque revenge drama depicting the struggle for survival of seven villains involved in the disappearance of a girl whose deeds and desires are intertwined and the bloody punishment they face. Writer Kim Soon-ok and director Joo Dong-min, who made the 'The Last Empress' and 'Penthouse' series hits, have teamed up once again, raising expectations.
Lee Yu-bi played the role of Han Mon-e, a universal star with a fatal weakness. Lee Yoo-bi, who made a special appearance in 'Penthouse', said, "The director said he would contact me again after filming 'Penthouse' is over. I thought it was just a greeting, but I was so grateful that he actually contacted me. I was so happy. Is this real? "I wanted to," he recalled.
Lee Yoo-bi said of Han Monet, "She is a very loved top star. She is a pretentious person with a dark side and a different side hidden behind her. She is very different from me. The director was worried that everyone would avoid me if I went on air. I made sure to say no. "I want to," he said. He laughed and said, "When will I ever become a top star? I'm so grateful for this role. Top stars are the best."
'Escape of the Seven' will premiere at 10 PM on the 15th.
Taeyuna, Ten Asia Reporter youyou@tenasia.co.kr