TV
Eunseong's family from 'Woodangtangtang Family' reveals family photo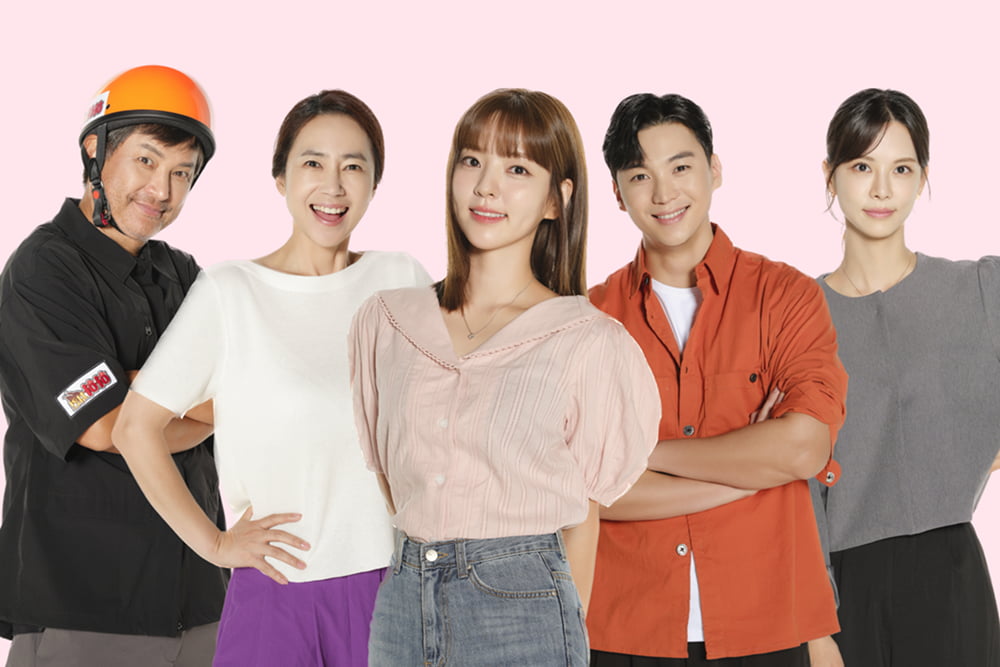 'Woodangtangtang Family' released Eunseong's family photo.
KBS 1TV's new daily drama 'Thunderwood Family' (directed by Kim Seong-geun / written by Moon Young-hoon / produced by Monster Union and Ascendio), scheduled to be broadcast for the first time at 8:30 pm on the 18th (Monday), is about a couple who separated as enemies 30 years ago and their love for their children. It is a cheerful comical family drama in which people meet again as in-laws, wash away old conflicts and animosity, and become a true family.
The 'Woodang Tangtang Family' side revealed a family photo of Eunseong's family, full of colorful charms, heralding a heartwarming and strong family chemistry.
In Eunseong's Family, Lee Jong-won played the role of Yoo Dong-gu, the father of three siblings, Eunseong, Eunhyuk, and Eunah, and the husband of Kim Seon-kyung (Go Chun-young). Kim Seon-kyung, who plays his wife Go Chun-yeong, involuntarily transforms into the tiger wife of the head of the family upon marriage and runs 'Haha Chicken'. Lee Jong-won works there as an unpaid employee, is exploited(?) for his labor, and lives in meditation every day. Their realistic couple chemistry, which is full of dedication and dedication, makes the play exciting.
Nam Sang-ji (played by Yoo Eun-seong), the third of the three Eun-seong siblings, is scolded by his mother for his unfulfilled dream of becoming an actor, but receives endless support from his father, showing off his personality as the youngest daughter. Eun-seong's older brother Kang Da-bin (played by Yoo Eun-hyuk) is also a strong detective on the outside who catches criminals, but he is a kind son to his mother and makes his father jealous. Lastly, Joo Sae-byeok (played by Yoo Eun-ah) is a character who is often different from men because she is treated poorly by her mother Chun-young and lacks consideration, and is obsessed with youth and diet. In this way, the friendship and charm of the three siblings are expected to capture everyone's attention.
Even these seemingly ordinary families have stories. Lee Jong-won, who went through the pain of divorce, later became a couple with Kim Seon-kyung. 30 years later, Eunseong's family lives from day to day by running a chicken restaurant, and one day, the man their youngest daughter brings to date is the son of his ex-wife. Lee Jong-won and Kim Sun-kyung's stomachs are turned upside down by this unbelievable reality.
In the play, Eun-seong's family, which has five different characters, cheerfully resolves the conflict that arises between divorce and remarriage. At the same time, people are curious about the family chemistry they will show, and at the same time, attention is focused on the story that will unfold in the play. The story of the 'Crashing Family', which will deliver both laughter and sympathy through an unlikely story, is planned to attract prospective viewers to the small screen.
Although it is a drama, Eunseong's exciting story, which will arouse great sympathy with its real-life story, can be seen in KBS 1TV's new daily drama 'Ruddy Family', which is scheduled to air for the first time at 8:30 pm on the 18th.
Ryu Yae-ji, Ten Asia Reporter ryuperstar@tenasia.co.kr