TV
Lee Joon-gi, global fan cheering topic that took over Seoul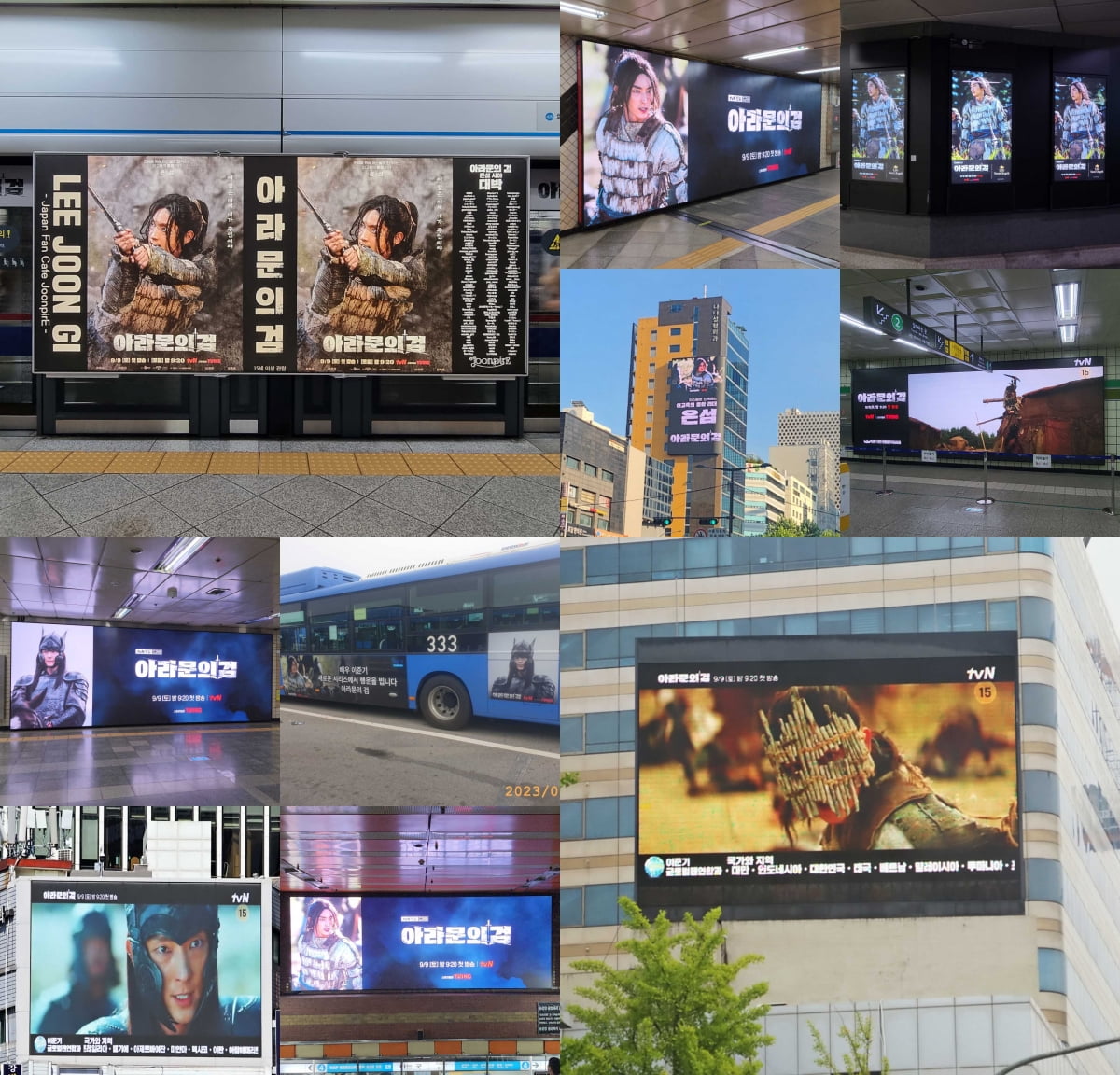 The support of global fans celebrating actor Lee Joon-gi's return to the small screen is a hot topic.
According to his agency Namu Actors on the 13th, Lee Joon-gi is playing a dual role as twin brothers Eunseom and Saya with mixed fates in the tvN Saturday-Sunday drama 'Sword of Aramun', which first aired on the 9th, and global fans are enthusiastically supporting him. is sending
From major subway stations in Seoul, such as Gangnam, Samsung, Kyodae, Konkuk University Entrance, and Hyehwa, to large electronic billboards in Shinsa and Gwanghwamun buildings and outside advertisements on buses, fans from various countries posted 'Sword of Aramun' advertisements, sending generous messages of support for Lee Jun-gi. I'm sending it. In addition, advertisements for 'Sword of Aramun' were carried not only in Korea but also on the streets of Tokyo, Japan, once again demonstrating Lee Jun-gi's popularity regardless of country.
In this way, Lee Jun-gi has been loved by many fans both at home and abroad as a Hallyu star in name and reality ever since his debut. The continued support from fans for each work he appeared in, including the previous dramas 'Again My Life', 'Lawless Lawyer', and 'Flower of Evil', is attracting attention as it is a great help in promoting the drama.
tvN's Saturday-Sunday drama 'Sword of Aramun', starring Lee Joon-gi, airs every Saturday and Sunday at 9:20 p.m.
Kang Min-kyung, Ten Asia reporter kkk39@tenasia.co.kr