TV
'Visually impaired' Kim Bo-seong, domestic discord broke out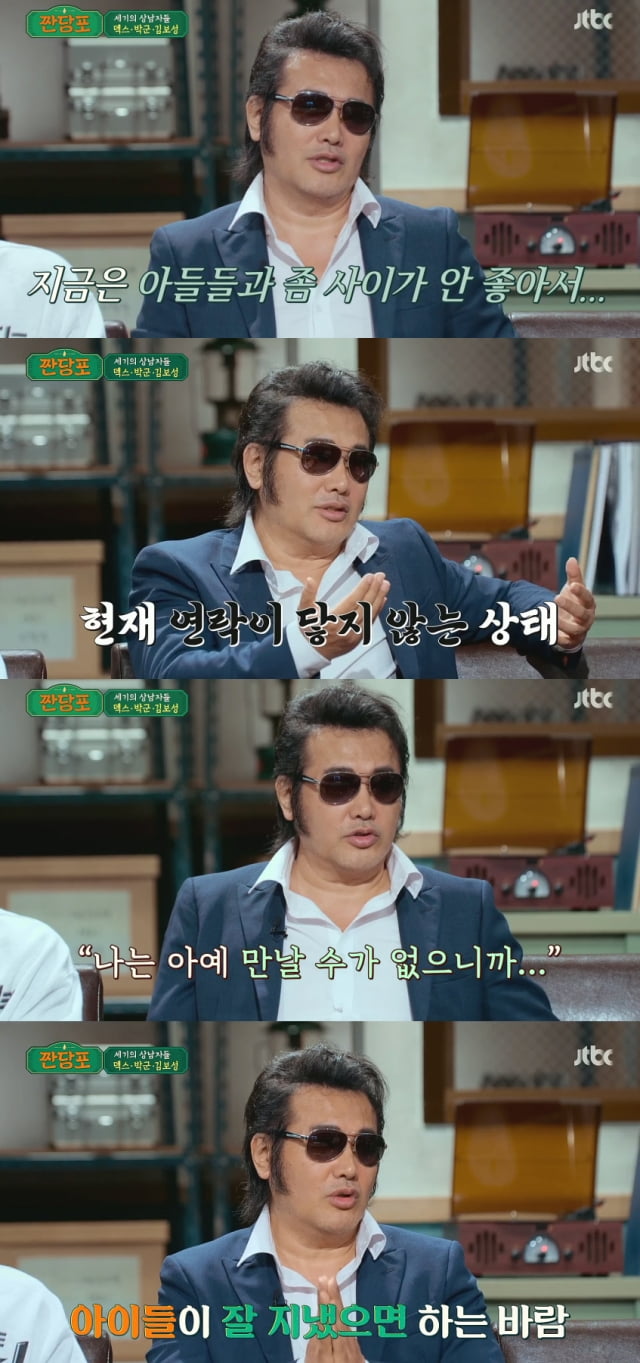 Actor Kim Bo-seong confessed to family discord.
The JTBC entertainment show 'Jandangpo', which aired on the 12th, featured a special feature on real men, and Dex, Park Goon, and Kim Bo-seong appeared as guests.
On this day, Kim Bo-seong said that he changed his name to 'Heo Seok Kim Bo-seong' and that his real name was Heo Seok and his stage name was Kim Bo-seong. He explained, "I changed my real name and stage name when I was 56 years old, as I lived for 28 years each."
Kim Bo-seong revealed that he was exempted from military service due to his visual impairment. He took out his welfare card and said, "All men have to go to the military, but I am level 6 visually impaired." Kim Bo-seong, who lost his left eye while fighting 13 to 1, added, "I really wanted to go to the military, so I went to a unit that was considered the worst and experienced the military, at least through broadcast."
He also revealed his love story with his wife. Kim Bo-sung said he proposed to his wife three days after meeting her, saying, "I said I would make you the happiest woman in the world."
Kim Bo-seong took out a family album and said, "That was the happiest time in my life. It was a happy time. I lived a bit and suck, but now I have a bad relationship with my sons. My heart breaks every time I look at the album." He confessed that he had become awkward with his son, who was just over a year old.
He then confessed, "I feel a bit lonely. My happiest moment was when my children were young. If I had a time machine, I would so desperately wish to go back."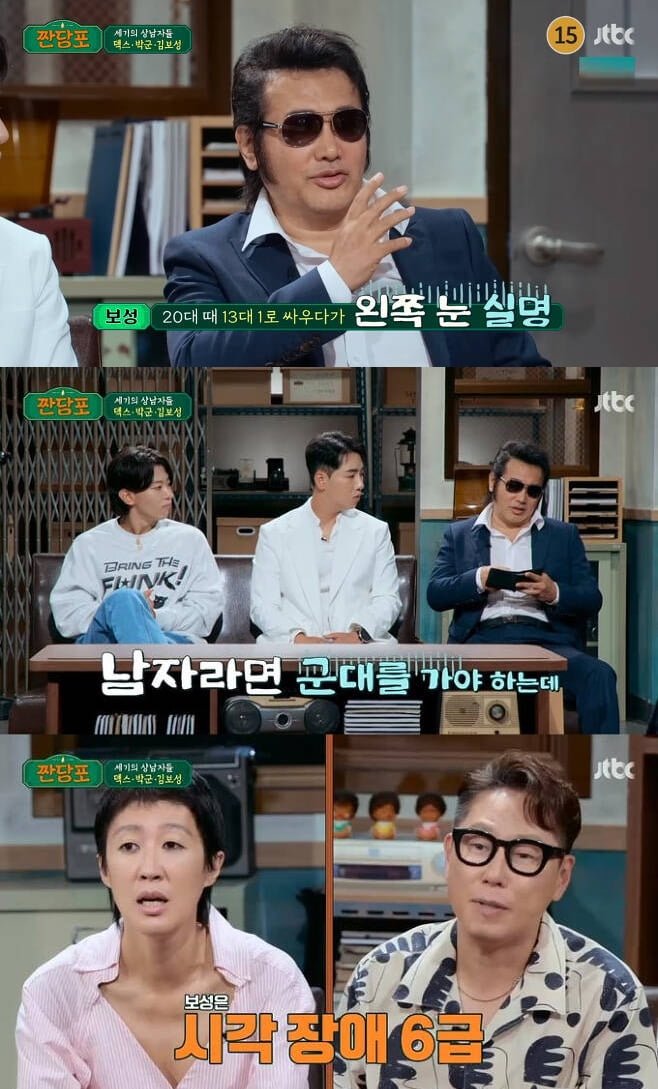 When asked when he and his sons became estranged from each other, Kim Bo-sung said, "It's been like that since the kids were in puberty. The extent of our estrangement is not to the point of being blunt. I'm okay with my mother, but it's a bit difficult to talk about it in detail. I'm opening this up." I want to talk about it in detail, but when children watch it, they think, 'Why are you talking about it like that on TV?' "Because there are things like this. Also, if I talk about it in detail, my sons may feel bad because they are adults," he said cautiously.
At the same time, Kim Bo-seok said, "I think I put too much emphasis on things like 'man' and 'man' to my sons. That's why conversation became difficult," and hoped, "My dream is to be an ordinary father and son with my sons."
Regarding the situation with the children, Kim Bo-sung surprised people by saying, "Sometimes they don't live together and sometimes they are outside," and "Contact is completely blocked. I can't contact them." He said he didn't know how he was doing and was confused, saying, "I'm a heartbroken person. I can't meet him at all. I just hope that my sons are alive and well."
Taeyuna, Ten Asia Reporter youyou@tenasia.co.kr