TV
Jeon Yeo-bin "Ahn Hyo-seop, you're cool no matter what you do"
Netflix series 'Into Your Time'
Interview with Jeon Yeo-bin as Han Jun-hee and Kwon Min-ju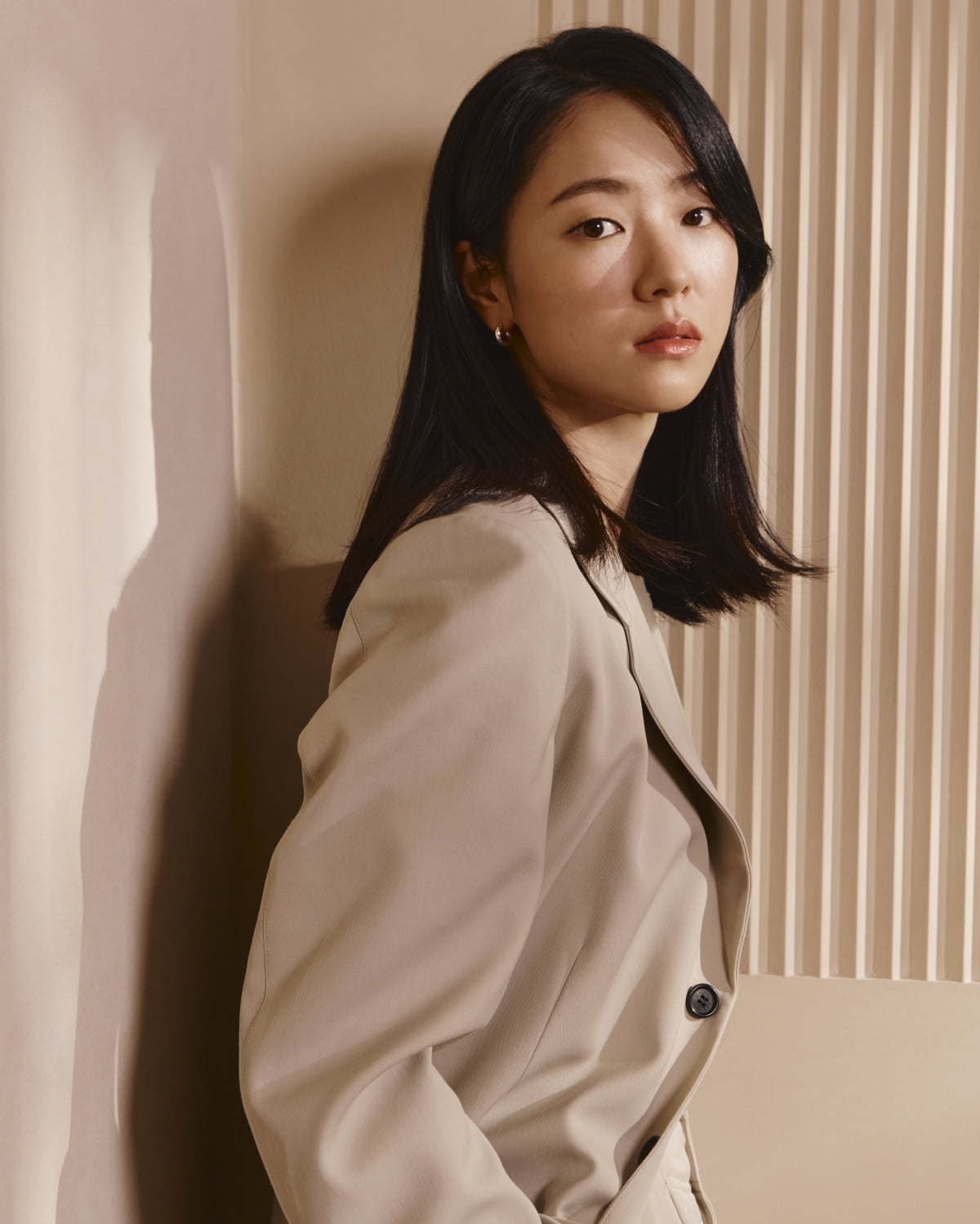 Actress Jeon Yeo-bin mentioned Ahn Hyo-seop, who she worked with in the Netflix series 'Into Your Time'.
Jeon Yeo-bin met with Ten Asia at a cafe in Samcheong-dong, Jongno-gu, Seoul on the morning of the 12th and told various stories about the Netflix series 'Into Your Time'.
'Into Your Time', which was released to over 190 countries around the world through Netflix on the 8th, is about Jun-hee (played by Jeon Yeo-bin), who was missing her boyfriend who passed away a year ago, and as fate would have it, time slips to 1998 and ends up with her boyfriend. A mystery romance that unfolds after meeting the identical-looking Siheon (played by Ahn Hyo-seop) and his friend In-gyu (played by Kang Hoon).
It is a remake of the Taiwanese drama 'Sanggyeonni'. Director Kim Jin-won, who directed the dramas 'My Country', 'Just Between Lovers', and 'The Innocent Man in the World', was in charge of directing. As of this day, 'Into Your Time' maintained first place in Korea's 'Today's TOP 10'. According to Flix Patrol, an online content service ranking site, 'Into Your Time' ranked 8th in the Netflix TV series category and was listed in 'Today's Top 10' in 43 countries, including Korea.
In the play, Jeon Yeo-bin played two roles, playing Han Jun-hee and Kwon Min-ju. Han Jun-hee lost her boyfriend Yeon-jun, who had cared for her for over 10 years, in an accident. While struggling with painful regret and longing, he received a photo and a cassette tape and was transported back in time to 1998. Min-joo has a crush on Si-heon. Si-heon and Si-heon come to visit the record shop where he works part-time, and they become closer as if in a dream, but they encounter a sudden car accident.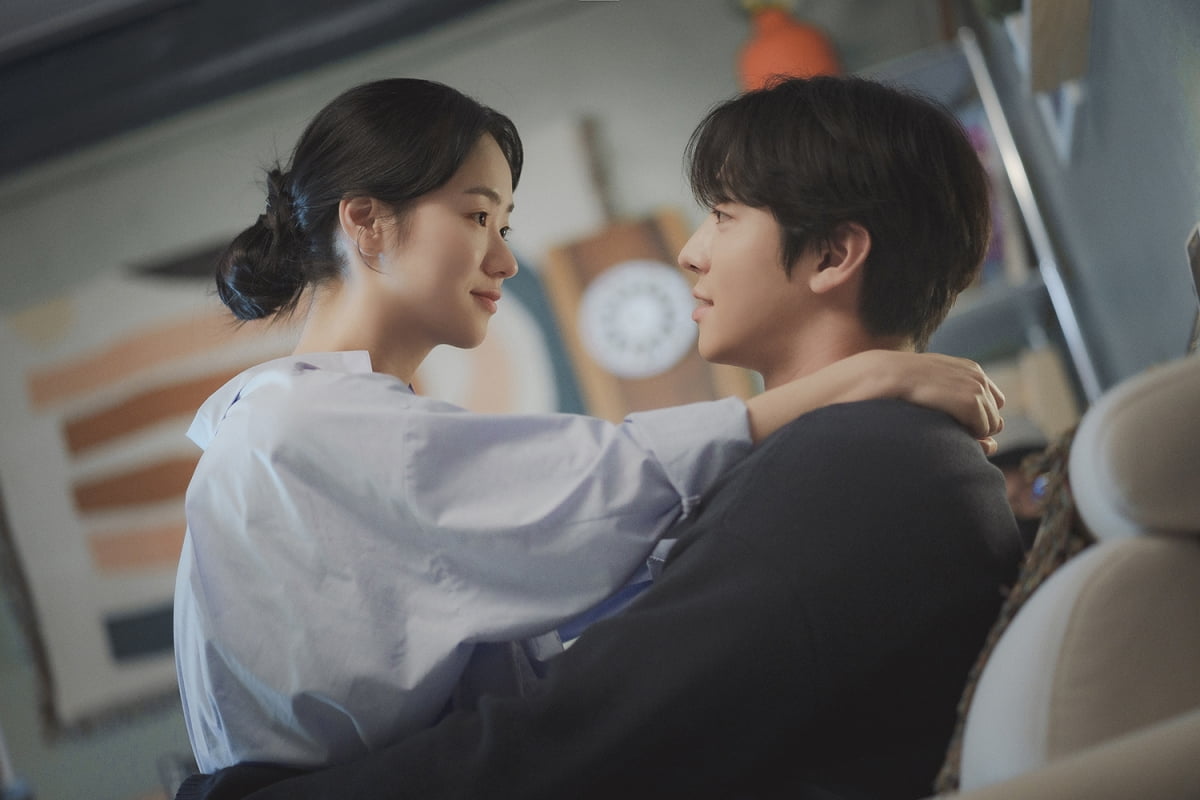 Jeon Yeo-bin said, "'Into Your Time' is a work that started in the spring of last year and was finished around Christmas. It included spring, summer, fall, and winter. Since it was said to open in the fall, (the wait) felt like a long time. "But when it got closer, I felt perplexed, wondering how time had passed so quickly."
He continued, "At that time, I remember the things we filmed in the fall. We had to film in spring and autumn clothes in the summer, so we sweated a lot. I also remember the heat. I'm not actively looking at evaluations of the work yet. I'm so nervous. I can't. He added, "I'm waiting with the intention of looking into it a little more once I have more time and courage."
Jeon Yeo-bin worked with Ahn Hyo-seop and Kang Hoon. He said, "Both Hyoseop and Hoon are nice people. When Hoon appeared on a variety show recently, I felt that this friend was very interesting. If you look at his face, he doesn't look like that. He looks calm. The synergy between the two was good. They went back and forth on their own. "He became the mood maker on set. Director Kim Jin-won is a very gentle person, so his ears are open to the actors and staff," he explained.
After 'Into Your Time' was released, Ahn Hyo-seop's makeup is becoming a hot topic on social media and online communities. Previously, director Kim Jin-won said, "At the scene, I told actor Ahn Hyo-seop, 'I can't believe they made you like this. If it's made public, you could be criticized socially.'
Jeon Yeo-bin said, "I saw that in real life. Hyo-seop is very tall. He looks cool no matter what he does. He is tall in person. To be honest, I knew that there was a somewhat negative reaction to Si-heon, who is in his 40s. (I heard that reaction) ) I had no idea. I heard why Hyo-seop and the director chose that look."
He also said, "He said that he hoped that the loneliness and hardships of a truly exhausted person would be shown, rather than expressed in a dandy manner. Since he was aware of this, there was no disagreement. Aside from that, in another time, Yeonjun or "I think I naturally accepted the variation of the 40-year-old Siheon because I saw him look cool as Siheon," he said.
Kang Min-kyung, Ten Asia reporter kkk39@tenasia.co.kr