TV
Yui, the secret behind her body as a gym trainer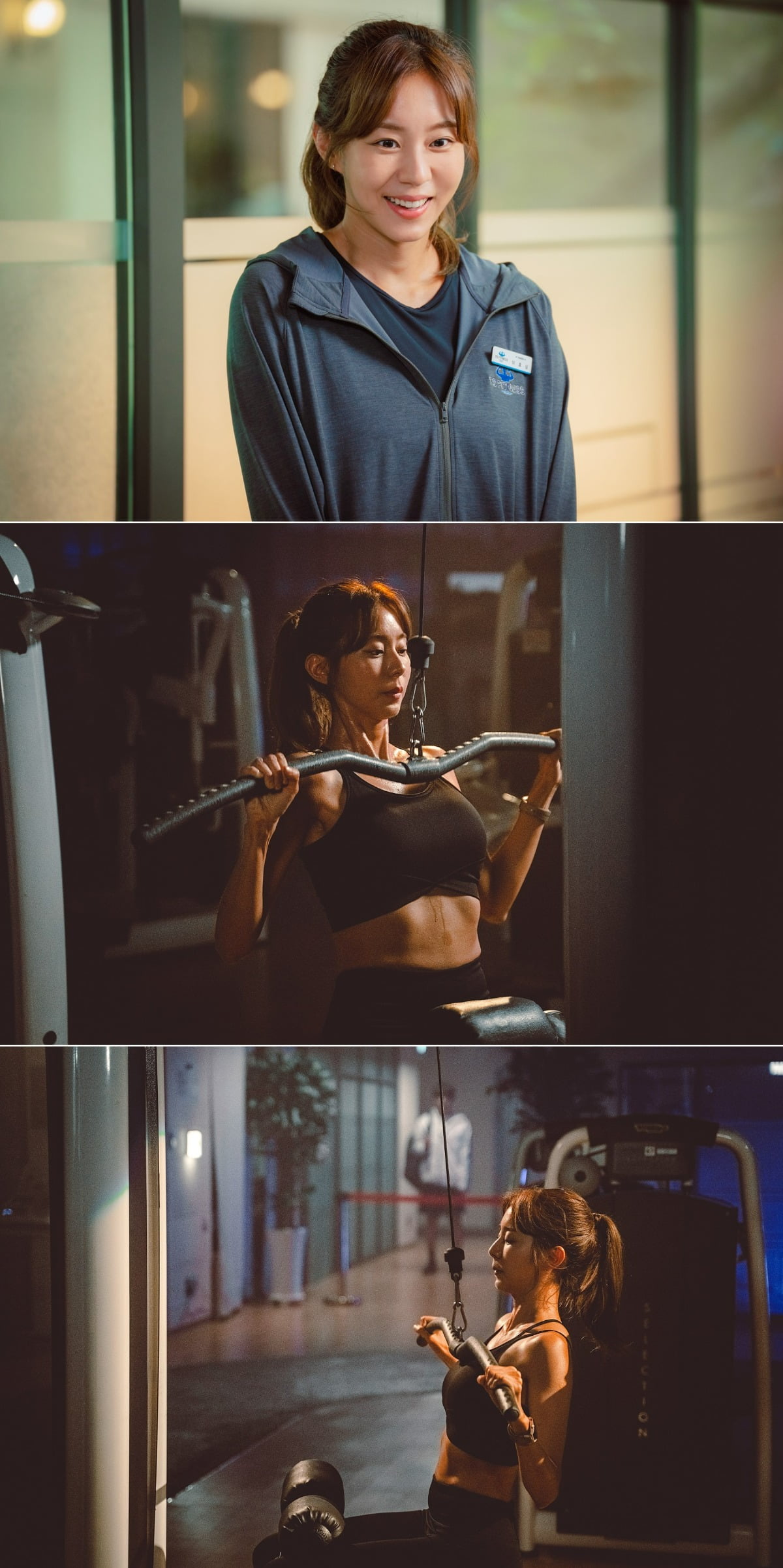 While Yui's perfect muscular body as a health trainer is creating a hot topic, Yui herself revealed the secret. Ahead of the first broadcast on September 16th, Yui tells us about the character's charms and preparation process, and what kind of 'individual life' she envisions.
KBS2's new weekend drama 'Hyoshim's Life' is about the daughter 'Hyoshim', who devoted her whole life to her family with her innate good nature and warm empathy, escapes from the family that gave her a hard time and lives an independent life, and becomes a parasite thanks to 'Hyoshim's' dedication and sacrifice. It is a family liberation drama depicting the process of each family finding their own independent lives. This is a highly anticipated work as weekend drama 'box office queen' UEE takes on the title role of 'Lee Hyo-shim' and returns to the KBS weekend TV screen after 4 years.
Regarding her comeback after 4 years, Uee first opened up, saying, "I have new feelings." At the same time, he expressed his honest feelings, saying, "I am excited because I think I will be able to show a different side of me, but at the same time, I feel heavy on my shoulders because I am in a position to lead 50 episodes." There is a charm to the character that captivates Yui. This is the healthy character of 'filial piety'. Yui said, "Hyoshim's courageous and bright personality is attractive. He also expressed his affection for the role, saying, "He loves his mother, has a strong sense of responsibility, and is devoted to his mother and family, but he is still a strong friend who does everything he has to say and is dutiful."
Yui, who is known as a healthy exercise evangelist, is being evaluated as a perfect fit for health trainer Hyosim. Nevertheless, we worked hard to express the characters more realistically. "I received PT five times a week and learned how to use various muscles." Thanks to Yui's 'blood, sweat and tears' efforts, 'Hyoshim', an ace fitness trainer with a perfect muscular body, was created.
Previously, on an entertainment show, Uee confessed that she had a compulsion to starve and binge eat repeatedly and confessed that she once adjusted her body to the public's gaze. At the same time, he said that he was building a healthy body and revealed his 'luxury body' by increasing his muscle mass by 2kg and lowering his body fat percentage from 26% to 18%.
Yui especially observed the actual trainers closely in order to take advantage of their professional characteristics of managing and teaching members. "I studied which areas and how to give strength, and what slogans and praise to give so that members can gain strength. "I learned that timing is important when it comes to praise and slogans," he joked.
Yui was also very sincere about the independence that 'Hyosim' dreams of. "True independence is when you and your family members live an independent life with your own strength," he said. "Filial piety is about not being forced to make any sacrifices or dedication, not being judged, putting 'yourself' first, and what you truly want." He also expressed his opinion, saying, "I think I would like to live a life with choices and responsibilities."
What is Yui's 'self-reliance'? He said that he seriously thought about 'living on his own' while preparing for this work, and replied, "I think it is a life where you can prioritize your own happiness and live responsibly for the choices you make without being influenced by the words or actions of others." He showed an aspect of 'filial piety' itself.
Yui is ready to go out as ace fitness trainer 'Hyoshim'. 'Hyoshim's Life, Each Life', which will show Uee's bright and healthy charm, will be broadcast for the first time at 8:05 pm on the 16th.
Taeyuna, Ten Asia Reporter youyou@tenasia.co.kr