TV
Shin Dong-yeop: "Should I homeschool my daughter?"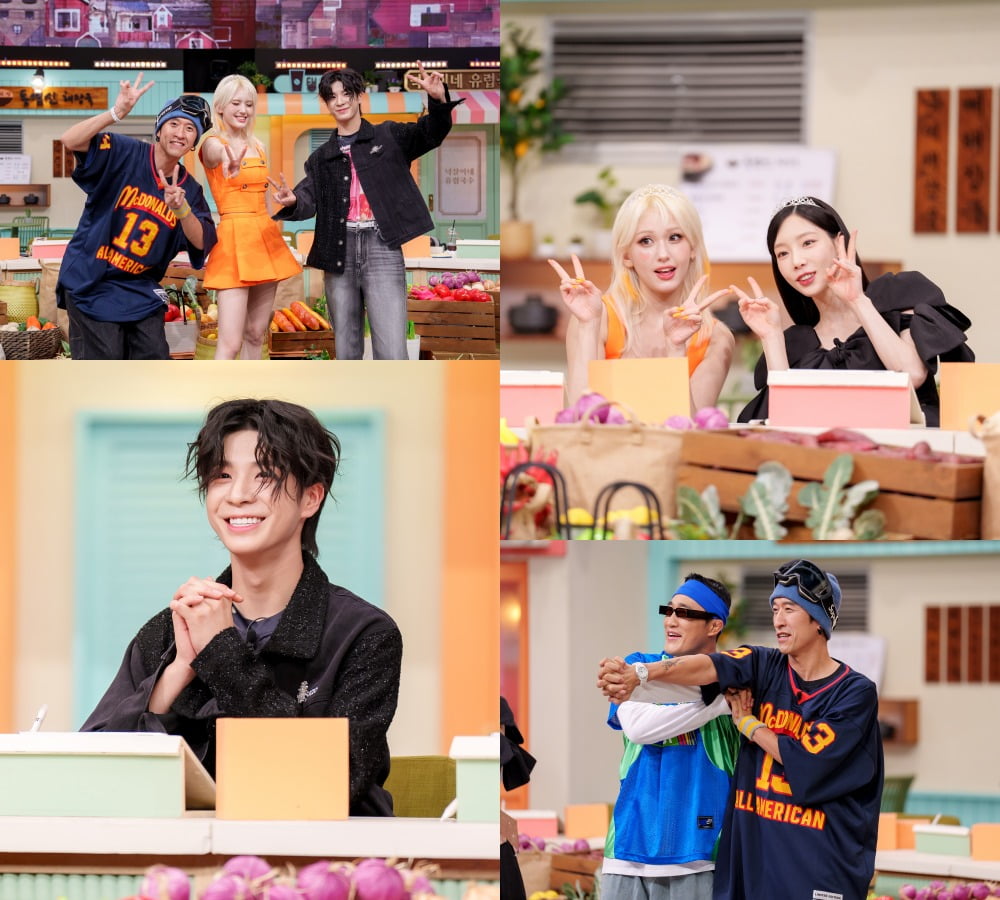 Singers Baekga, Jeon Somi, and Jeong Dong-won will appear on tvN's entertainment show 'Amazing Saturday'.
'Amazing Saturday' (hereinafter referred to as 'Nolto'), which airs today (9th), will feature a 'Same Age' special, and Baekga, Jeon So-mi, and Jeong Dong-won will show their presence, raising expectations.
First, Baekga, who appeared as Kim Dong-hyun's friend of the same age, drew attention by pouring out sarcastic comments while recalling memories with Kim Dong-hyun during his first visit to 'Nolto'. "I thought I was smart because Kim Dong-hyun kept telling me, but I wasn't," he said, making people laugh by asking Doremi again, "Which of the two of us seems smarter?"
Taeyeon's friend Jeon So-mi, who is the same age as Taeyeon, shows the side of wanting Taeyeon. "To me, Taeyeon is like a tree. "I am extreme E and Taeyeon is extreme I, so they are the exact opposite, but I will actively flirt today." Jeong Dong-won shares the news that he is a middle school classmate with Shin Dong-yeop's daughter, who is the same age as Chinese Zodiac sign. Shin Dong-yeop burst into laughter by saying, "I wonder if I should homeschool my daughter" when his daughter's friend appears following Ive's Lee Seo.
Afterwards, full-fledged dictation begins, and Kim Dong-hyun and Byeok-ga heat up the studio with their bickering chemistry. Kim Dong-hyun VS Baek-ga constantly keeps each other in check to become the winner of the real-time national vote. This raises curiosity as to which of the two people, who showed off their intellectual charm without even smiling, would be evaluated as smarter.
Jeon So-mi catches important words and continues to interpret them logically, aiming to become the voice-over hero. In addition to the bold charm typical of MZ, the direct flirting towards Taeyeon also provides fun. Jeong Dong-won is also immersed in the idea and actively asserts his arguments, and even reveals his exquisite vocabulary, making everyone laugh. In addition, Shin Dong-yeop and Moon Se-yoon's dinner bet and Key and Hanhae's performances double the excitement.
The snack game on this day will be 'Karaoke Accompaniment Quiz.' Jeong Dong-won gave the audience a thrill with his goosebump-inducing trot live performance, and these days, he even dances perfectly, receiving cheers. Jeon Somi completes a joint technique performance with Key to raise the mood. It is said that Kim Dong-hyun and Baek Ga created a huge drama in the snack game and devastated the scene.
'Amazing Saturday' airs every Saturday at 7:30 PM.
Taeyuna, Ten Asia Reporter youyou@tenasia.co.kr