TV
Actress Jeon Yeo-bin, "I visited the filming set of the drama 'Vincenzo' while riding actor Son Seok-gu's kickboard."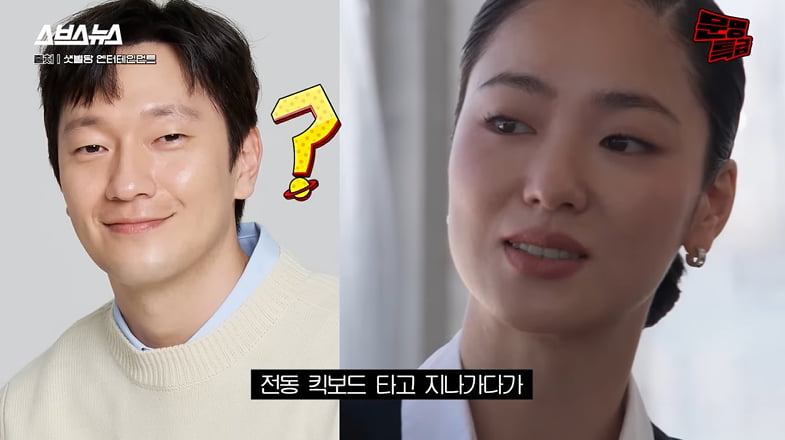 Actress Jeon Yeo-bin mentioned Son Seok-gu, whom she ran into by chance on the set of the drama 'Vincenzo'.
On the 7th, actors Lim Soo-jung, Jeong Su-jeong, and Jeon Yeo-bin from the movie 'COBWEB' (directed by Kim Ji-woon) appeared as guests on the YouTube channel 'Civilization Express'.
In the released video 'Im Soo-jeong and Jeon Yeo-bin, who are greatly surprised to see Krystal's past as she lived wildly from f(x) to Kiss & Cry / [Civilization Express EP.308]', the three people conducted a 'COBWEB' interview in Cannes.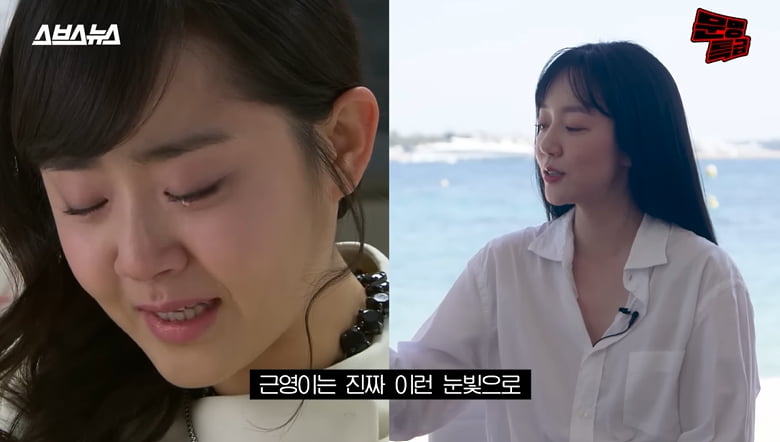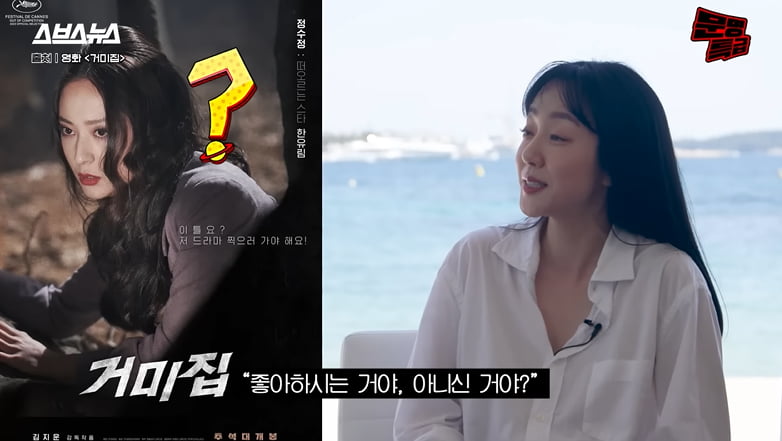 On this day, Lim Soo-jung expressed her feelings about working with director Kim Ji-woon again 20 years after the movie 'Pussy and Red Lotus'. Lim Soo-jeong said, "Director had a quiet charisma just like 20 years ago. (Jeong) Soo-jeong asked on set, 'Do you like it? Don't you like it? Am I right? I did a good job?' It was unfamiliar to me to be directed by a director who was shy about reacting. "I think it was," he said. In response, Jeong Soo-jeong explained, "I wasn't sure because I didn't say anything like 'Good. Well done.'"
'Boots and Red Lotus' has been the top horror movie box office hit for 20 years. Lim Soo-jeong joked, "I liked it both when I filmed it and now. I think it's because there isn't a horror movie that surpasses this." Regarding actress Moon Geun-young, who she worked with in the movie, Lim Soo-jung said, "When I met Moon Geun-young again during the 20th anniversary interview recently, I was surprised that she was so the same. She had tears in her eyes when she saw me."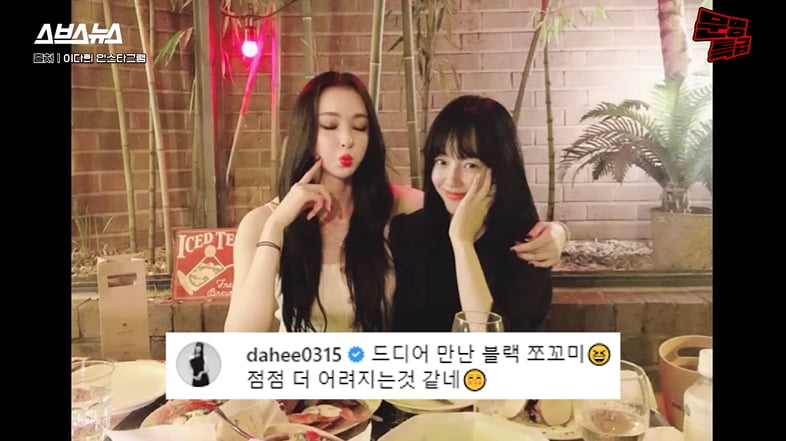 Regarding actor Lee Da-hee, who appeared together in the drama 'Enter a search term WWW', Lim Soo-jung said, "Lee Da-hee has a cool and cool charm, but she is actually very sweet. She has a lot of affection and warm side. At this time, I was wearing really high heels. Lee Da-hee also responded, "He is over 170cm tall."
Jeon Yeo-bin mentioned the behind-the-scenes details of the Zumba dance scene in the tvN drama 'Vincenzo'. Jeon Yeo-bin explained the scene, saying, "The stylist team chose a very pretty outfit, but it turned out that this was the cutout part. It felt a bit like being king in today's parlance."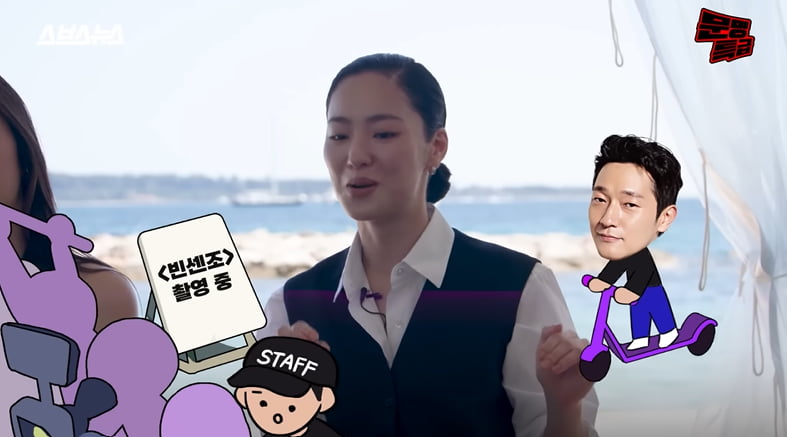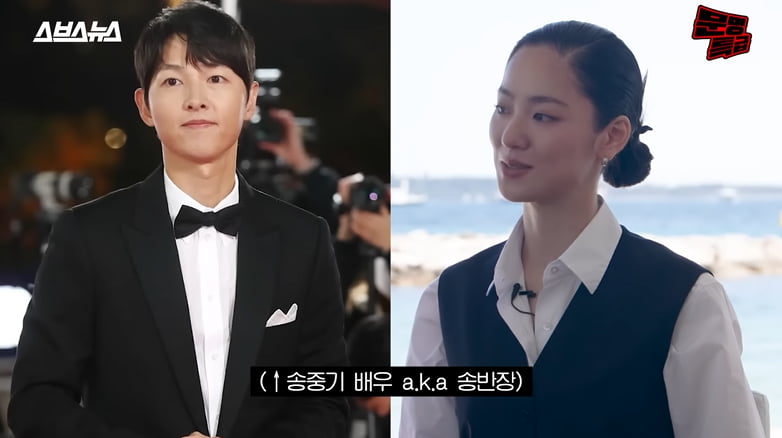 He also revealed an anecdote about encountering actor Son Seok-gu during filming. Jeon Yeo-bin said, "We filmed in Gangnam that day. Son Seok-gu's brother was passing by on an electric kickboard and was filming, so he looked around. He said he tried to look around because it said 'Vincenzo', but the assistant director blocked him. Then he said, 'Huh? Seok-gu-hyung.' ? Please come in.' While I was dancing, he said, 'Yeobin,' and when I asked him what he meant, he said, 'I was passing by. I'm going to kill you.' Everyone burst into laughter. Jeon Yeo-bin and Son Seok-gu worked together in JTBC's 'Melodious Constitution'.
MC Jae-jae expressed surprise by asking whether such visits were common, and Lim Soo-jeong said, "Not at all." Jeon Yeo-bin, who heard this, added, "It was the first time this had happened."
Jeon Yeo-bin, who said that she was having a dinner with 'Vincenzo' for the first time in two years due to the impact of COVID-19, mentioned actor Song Joong-ki, who worked with her. Jeon Yeo-bin said, "(Song Joong-ki) had a nickname between us. He was class leader Song. He put in a lot of effort as a class leader. My brother also came to Cannes, but I couldn't see him. It's a shame." In response, Jae-jae joked, saying, "Aren't you just pretending to be friendly with words?" and Jeon Yeo-bin supported the movie 'Hwaran' starring Song Joong-ki.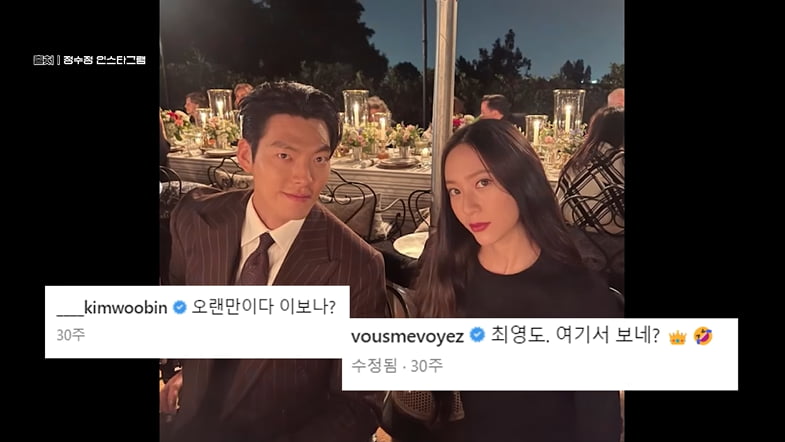 Jeong Su-jeong also talked about the 2013 SBS drama 'The Heirs.' Jeong Soo-jeong, who played the role of Bona Lee in the drama, even exchanged words with her co-star Kim Woo-bin through Instagram. 'It's been a while, Bonana? Choi Young-do (Kim Woo-bin). He added that they exchanged comments such as 'Send it from here?'
Regarding this, Jeong Soo-jeong said, "It was my first time seeing her since then ('The Heirs'). We were so glad to see Choi Young-do as Lee Bona." Jae-jae mentioned the power of 'The Heirs', which is still greatly loved by the public, and Su-jeong Jeong asked if he would come to the 'Heirs' reunion. Jaejae said the alumni association would participate.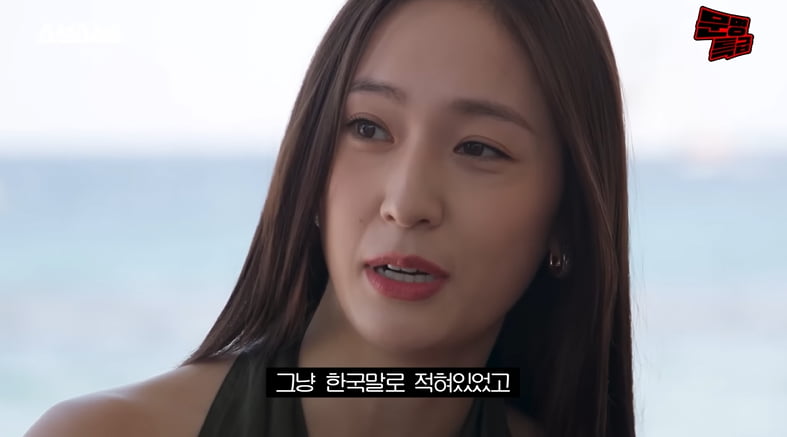 He also revealed the behind-the-scenes story of 'The Heirs', which attracted attention with its sharp English lines. Jeong Soo-jeong said, "The script was written in Korean, and I translated it into a language I was comfortable with. So I think it was a little easier." Jae-jae, who heard this, joked, "There's no way writer Kim Eun-sook could have written lines like this. I even had him translate it," and Su-jeong Jeong jokingly said, "It was a little difficult. Watching the drama 'Gossip Girl.'"
Jeong Soo-jeong, who says that she does not pay much attention to external reactions when acting, said, "I don't care too much about external reactions. That's good for my mental health. I don't look at the Internet much. I don't know much about trends, and I have to live by only seeing good things." He stated his credo.
Reporter Ha-neul Lee, Ten Asia greenworld@tenasia.co.kr