TV
EXID Hani revealed her plans to travel abroad with boyfriend Yang Jae-woong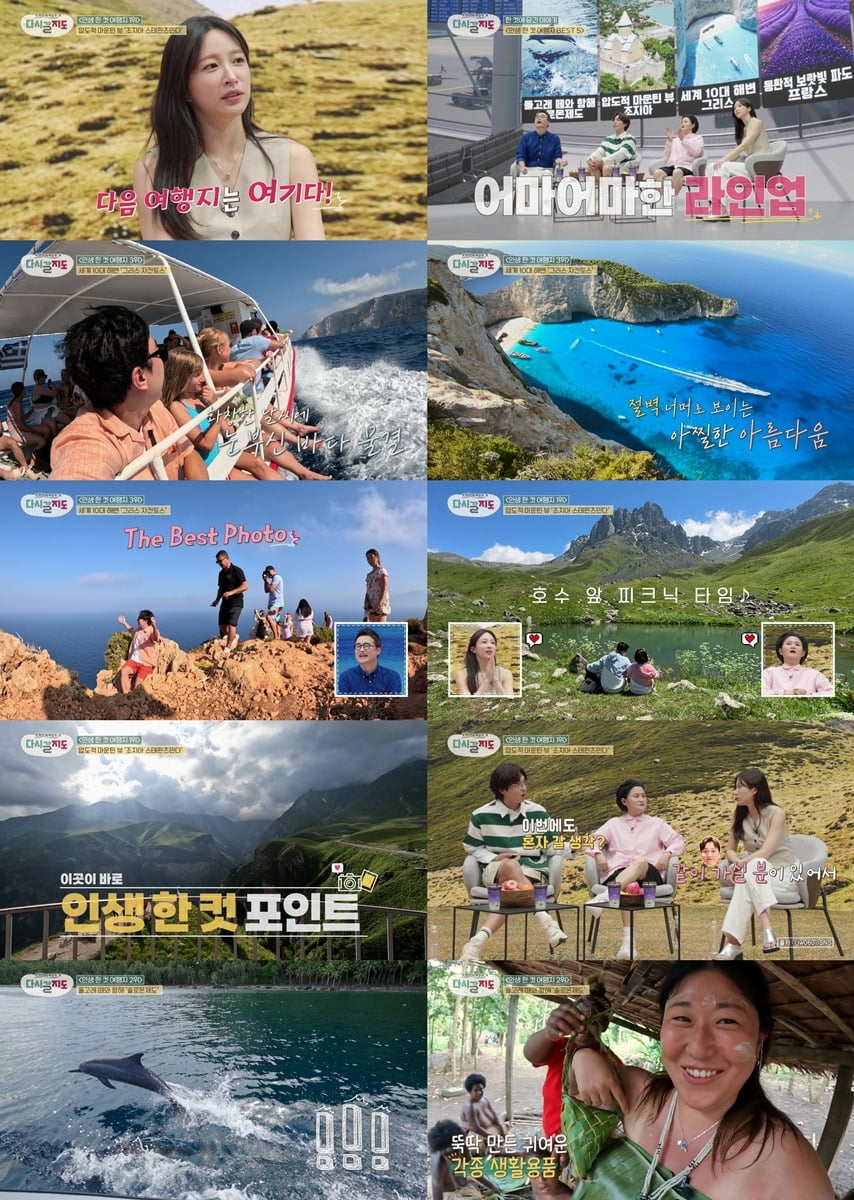 Hani truly fell in love with Georgia's charm. They expressed their 200% satisfaction by announcing an impromptu trip plan to go to Georgia, which ranked first among the 'one-of-a-kind travel destinations', as a group of two rather than alone.
The 75th episode of Channel S's 'Map to Go Back', which aired on the 7th, included 'Best 5 travel destinations for a slice of your life' accompanied by singer and actor Hani along with travel partners Kim Shin-young, Lee Seok-hoon, and Choi Tae-sung. On this day, the ranking themes were 'Solomon Islands sailing with a pod of dolphins', 'Overwhelming mountain views in Georgia', 'Top 10 beaches in the world in Greece', 'Dreamy purple waves in France', and 'America, a masterpiece created by time'. The best photo spots to capture the moment have been introduced.
France ranked 5th, the United States rose to 4th, and Zakynthos, Greece, rose to 3rd. As Zakynthos is Greece's representative resort, the beautiful Mediterranean sea took viewers into a state of ecstasy. Navagio Beach, Greece's representative beach and a landmark of Zakynthos, and ranked among the '10 most beautiful beaches in the world', fascinated viewers with its overwhelming blue color even when viewed from a distance. Navagio Beach is also famous as a filming location for the K-drama 'Descendants of the Sun', which captivated the world. A hidden spot with a panoramic view of Navagio Beach was revealed, attracting attention, so much so that actor Jin Goo took a commemorative photo. In addition, beautiful attractions such as Sigia Sulfur Beach and Dionysius Cathedral continued to arouse admiration.
Second place was Solomon Islands. The online trip to the Solomon Islands added pleasant laughter as Kkot Unni, the official mukbang girl who said 'I might go again', acted as a surrogate traveler. The Solomon Islands, a somewhat unfamiliar travel destination, is an island country made up of about 990 islands located east of Australia. First, Flower Sister toured the Honiara Central Market, where she could get a glimpse into the lives of local people, and filled her stomach with local food purchased there, satisfying everyone. On the sea route to Savo Island, I encountered dozens of dolphins and my mouth dropped open. The sight of a group of dolphins swimming around the boat as if they were guiding the boat conveyed good luck to viewers over the LAN cable. In addition, experiencing the village of the Tenaru tribe, a primitive tribe in the Solomon Islands, provided a special experience of encountering the vivid lives of the primitive tribes.
Georgia Stepantsminda, who took first place in 'A once-in-a-lifetime travel destination', drew an unprecedented response from the cast. Stepantsminda, a small town 150km away from Tbilisi, the capital of Georgia, was awe-inspiring with its picturesque scenery. The private tour from Tbilisi to Stepantsminda introduced many famous photo spots such as Anaury Citadel, Lake Zinbali, the Black and White River, and the Georgia-Russia Afternoon Monument. The highlight was, of course, Stepantsminda. Fantastic mountain views spread out from the accommodation, surprising the onlookers. Hiking Mt. Zuta, part of Stepantsminda's Kazbegi National Park, gave me a lot of exclamations throughout the walk.
Hani, who revealed that she had previously gone on a solo backpacking trip to Greece, looked at Georgia and said, "My next travel destination is Georgia. I won't travel alone this time. He showed that he was so in love with Georgia that he announced his plans to accompany her, saying, "There is someone who wants to go with me." Kim Shin-young also said, "I will definitely go on a trip to Georgia. I thought the shot of my life was the sea, but it wasn't. "The mountain is real," he said, expressing satisfaction.
Kim Ji-won, Ten Asia reporter bella@tenasia.co.kr