TV
Singer Baekga decides to leave Koyote? "Kim Jong-min won the Entertainment Awards, but he didn't say my name."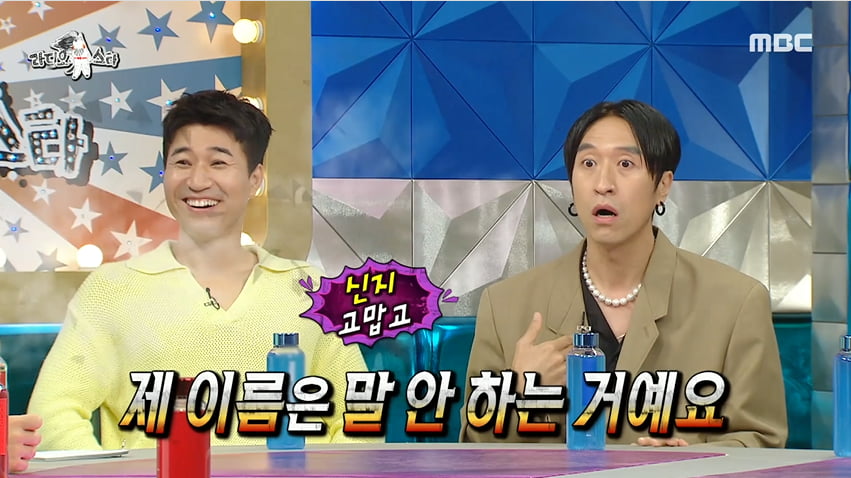 Koyote's Baekga told Kim Jong-min a sad anecdote.
On MBC's 'Radio Star' broadcast on the 6th, Koyote's Kim Jong-min and Byeok-ga, singers John Park and Hwasa, and Fantasy Boys' Hong Seong-min appeared as guests.
On this day, Baekga told the story of trying to leave Koyote. Baekga said, "I was resting at home when I was receiving the entertainment awards. Kids were calling me and asking, 'Why didn't you go?' Jongmin received the grand prize, and Shinji, his manager, and the entire company family were there as well. I was so sad and had a hard time," said Kim Jongmin. He said he was disappointed.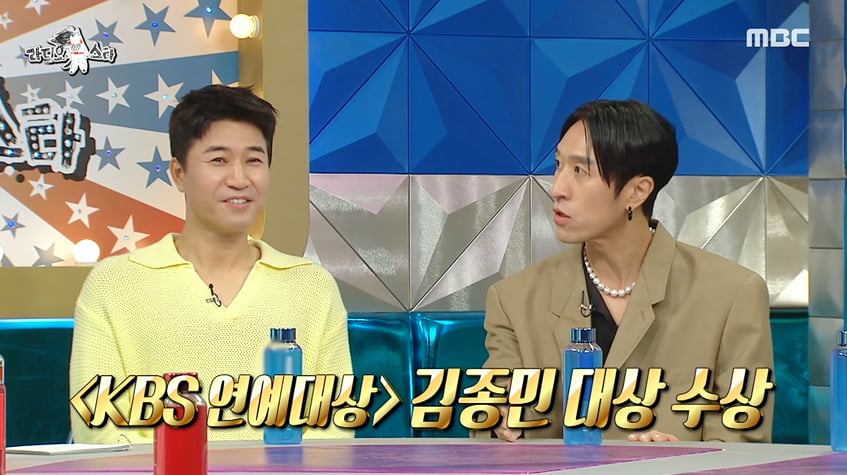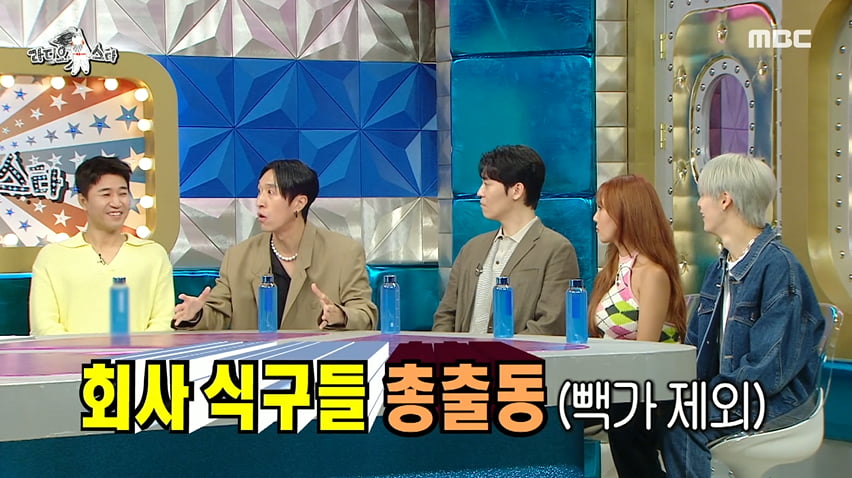 Recalling that time, Byeok-ga said, "I quickly turned on the TV, and there was an acceptance speech. Kim Jong-min said, 'Thank you Shinji,' but he didn't say my name. I felt sorry. Everyone went there thinking that Jong-min was going to receive the grand prize." "I was disappointed that I wasn't the only one who didn't go. I thought they didn't tell me my name," he confessed honestly.
Kim Jong-min, who heard this, expressed his regret, saying, "I'm doing well, so why am I angry? I didn't tell you that Shinji was coming. I was so distracted while talking that I forgot Baek's name. After it was over, I went and sent him a text message saying I was sorry."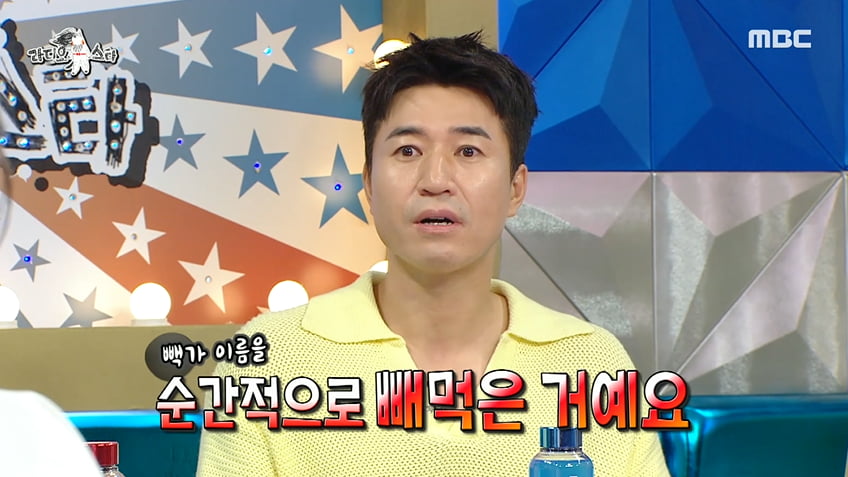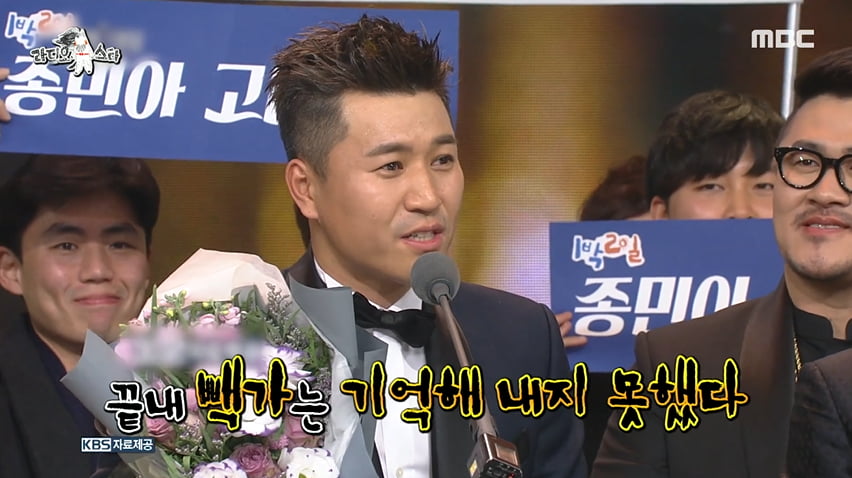 Baekga previously said that his Instagram followers increased after appearing on 'Radio Star'. He burst into laughter, saying, "Originally, the number of followers on my Instagram was 1,800. But after 'Las' came out, it increased to 2,700." Kim Gu-ra said, "I'm a celebrity, so I'm very petty," and Baek-ga joked, "I'm a bit like that. Still, it's good to be on TV."
Baekga also talked about his quirky parents. He introduced a past anecdote about dyeing his hair without his parents' knowledge, saying, "When I was a dancer, my parents were so strict that I couldn't even get my ears pierced. During my second year of high school vacation, I dyed my hair because I had a friend who was a hairdresser. I was sleeping in my room when I felt something tingling." He said.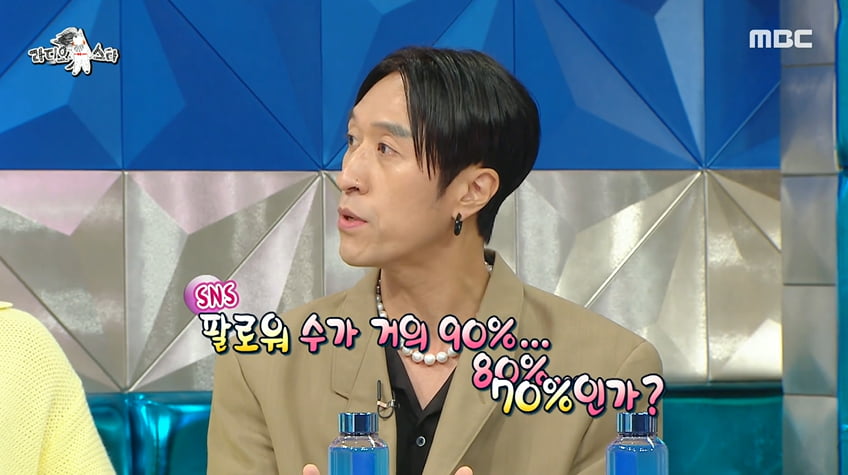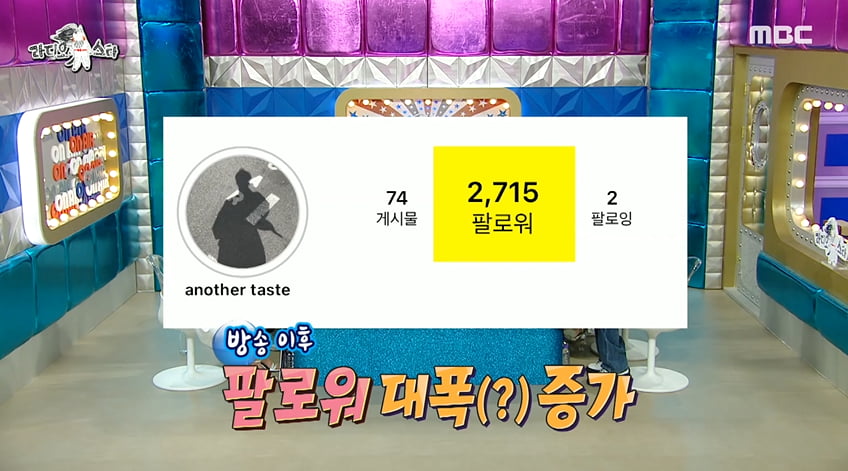 Baek-ga, who said her father held a bamboo sword to her face, said, "He hit my butt with the bamboo sword and made me go to the bathroom. When I opened the door, there was a hair dye set. When I looked in the mirror, I felt so sad that I confronted my father for the first time. Then he tried to hit me and I ran away. "My father kicked me from behind and I got hit in an important part of my body," he explained.
He continued, "When I said, 'Ugh,' my father was so surprised that he cried. I dyed my hair black and waited, but in the evening, my father shaved his head and came carrying a black plastic bag. He gave it to me without saying a word, and I was scared that he might have caught my father's hair." "He said. However, what was inside the bag was none other than the famous American adult magazine 'Playboy'. Baekga said, "When I thought about it, my dad told me to test it. I laid it out and saw that it was very healthy. There was no problem. In the evening, my dad looked at me and nodded and I gave him a thumbs up," making everyone burst into laughter.
Reporter Ha-neul Lee, Ten Asia greenworld@tenasia.co.kr