TV
Lee Jun-ho is disgusted with Nichkhun and Wooyoung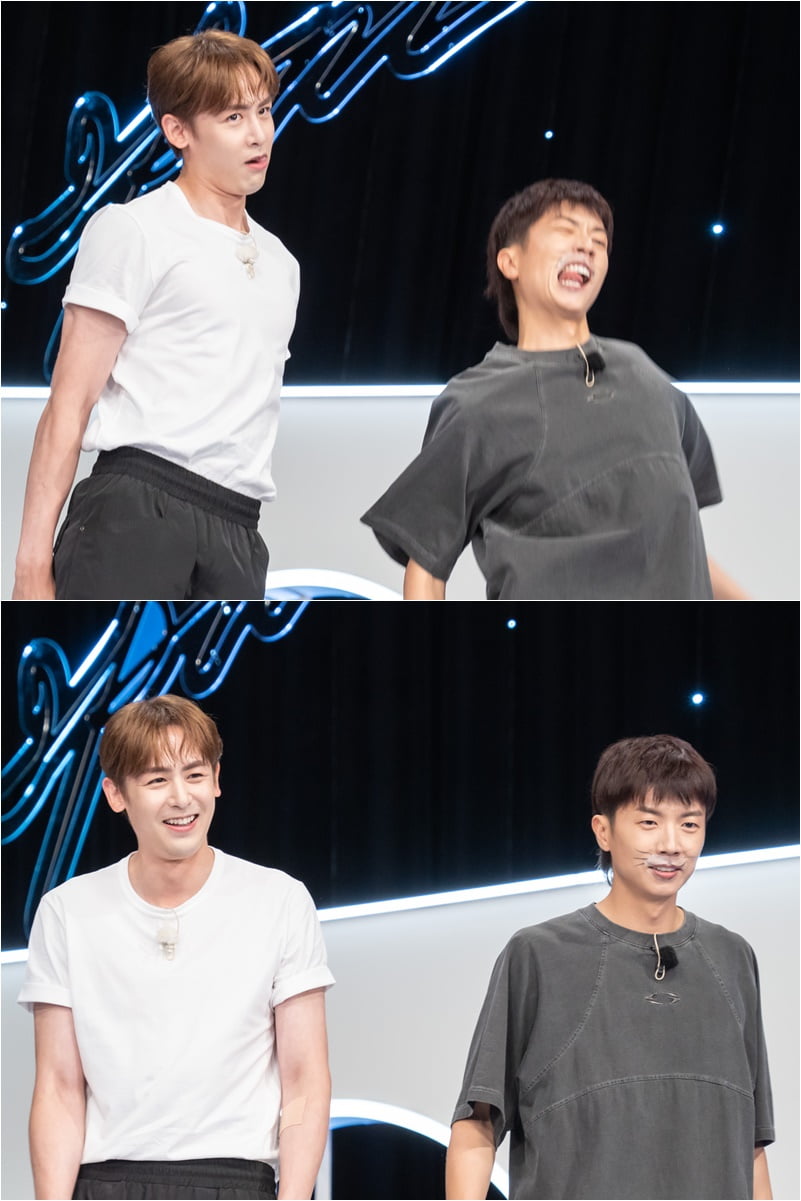 Nichkhun and Wooyoung will face off in a decadent showdown on KBS2's 'Hong Kim Dong-jeon'.
The 52nd episode of 'Hong Kim Dong-jeon', which will be aired on the 7th, will reveal the second appearance of the complete 2PM group, which is celebrating its 15th debut anniversary, and 'Hong Kim-dong Tale' members facing off as Beast Idols VS Beasts. Following last week's song lyric ending game, this week's relay game, starting with "Say it by increasing the number of characters," has entered into a full-fledged game, and is expected to bring even more laughter as the players try their best to avoid penalties.
On this day's broadcast, Nichkhun and Wooyoung's decadent beauty competition unfolds through the photo zone game, where a photo must be taken within 2 seconds according to the suggested word. Nichkhun and Wooyoung are roommates and best friends among the beast idols 2PM that cannot be left out when talking about decadence, so their confrontation is bound to attract the most attention. Meanwhile, applause and cheers erupted at the scene, saying, "You can't do anything like this for a split second?"
In particular, while practicing a pose according to the suggested word, decadence, Nichkhun asked with an innocent face, "What does decadence mean?" to which Jun. K replied, "Dirty sexy," and Nichkhun quickly struck a seductive pose with his tongue sticking out, making him a 19-year-old Hollywood star. He made everyone burst into laughter by showing an aspect befitting the lead role in a movie. Not to be outdone, Wooyoung also struck a pose with his tongue sticking out next to Nichkhun, and Jun. K, who saw this, added, "Wooyoung, you're not throwing up, are you?" Lee Jun-ho, who couldn't see it, was also disgusted, saying, "Why are you two like that?" It is said that when they entered the game, they expressed their decadence as if they were competing, so attention is focused on the result of the match.
Kang Min-kyung, Ten Asia reporter kkk39@tenasia.co.kr