TV
Kim Soo-mi and Seo Hyo-rim, mother-in-law conflict broke out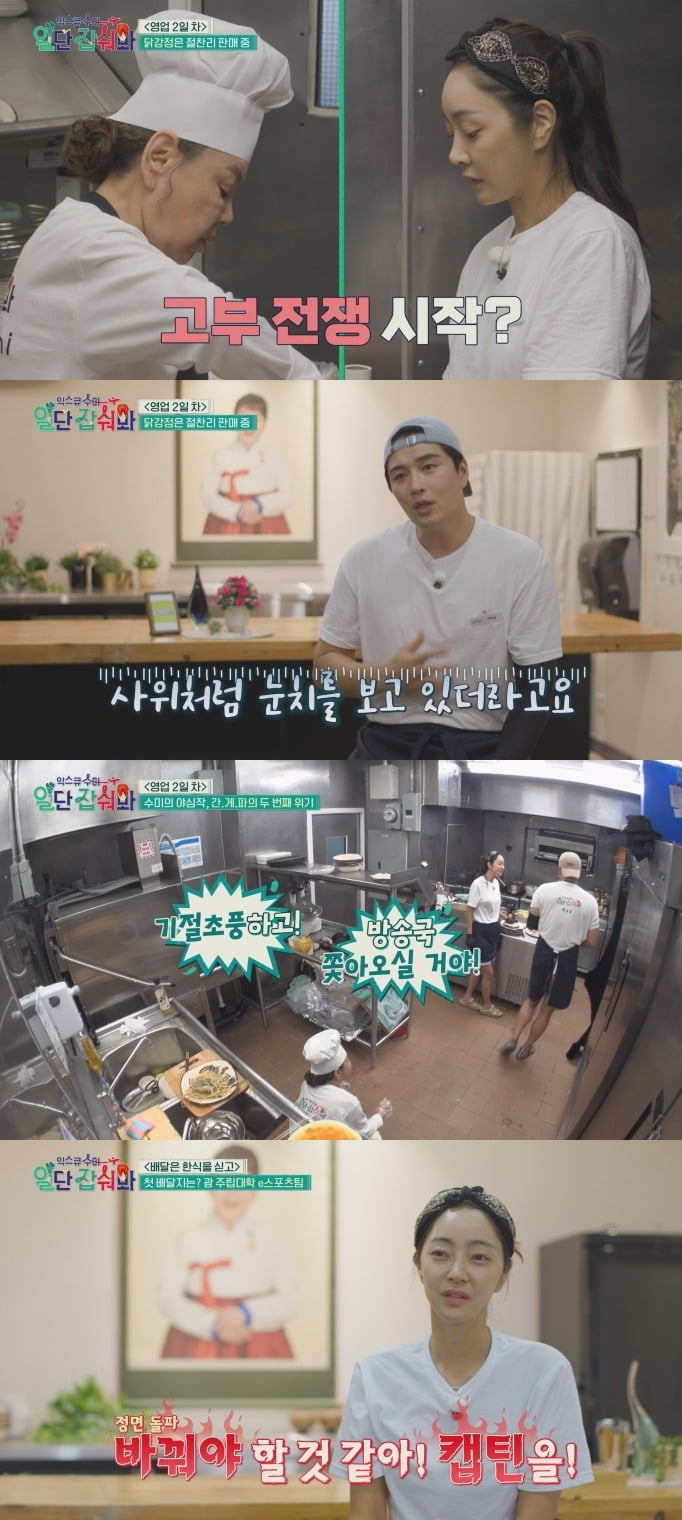 A second in-law conflict arises that even the eldest brother, Min Woo-hyuk, cannot resolve.
In the T-Cast E Channel entertainment show 'Excuse Me: Let's Try It First', which will be aired on the 7th, a sharp conflict of opinion will unfold between mother-in-law Kim Soo-mi and daughter-in-law Seo Hyo-rim over side dish refills.
Previously, the employees of 'Sumi Korean Restaurant' were sweating under the big hands of the owner, Kim Soo-mi, who provided unlimited side dishes and services to customers. In particular, as Kim Soo-mi's generosity led to a major accident due to lack of side dishes, Seo Hyo-rim, the powerhouse of 'Sumi Korean Restaurant', plans to take special measures such as 'banning refills'.
However, as Kim Soo-mi rebels against the rules set by her daughter-in-law Seo Hyo-rim, another conflict arises between the parents. In the midst of a war of nerves between Kim Soo-mi, who emphasizes the affection of Koreans by saying, "Please give me a refill," and Seo Hyo-rim, who is worried about the fate of the restaurant, saying, "Refills are never allowed, I can't do business," Min Woo-hyuk reacts in embarrassment, saying, "I feel like a son-in-law." I saw it.
Meanwhile, Kim Soo-mi's expression begins to harden as the food served is not well-received by the customers. Seo Hyo-rim, who sympathized with Kim Soo-mi as she talked about the hardships of running a business, is said to have made Kim Soo-mi laugh with her sly charm, saying, "If my mother-in-law knew I was having such a hard time, she would be surprised and come after me to the broadcasting station."
Even though this heart-warming moment was short-lived, Seo Hyo-rim took advantage of Kim Soo-mi's absence and proposed a motion to dismiss the captain, saying, "Please change the scrollwork for Mr. Kim Soo-mi," which symbolizes the owner of 'Sumi Korean Restaurant.'
The conclusion of Kim Soo-mi and Seo Hyo-rim's second high-ranking father-in-law war can be seen on 'Excuse Me: Let's figure it out first', which airs at 8:40 pm on this day.
Taeyuna, Ten Asia Reporter youyou@tenasia.co.kr