TV
Tak Jae-hoon surprised everyone by saying, "I can be castrated."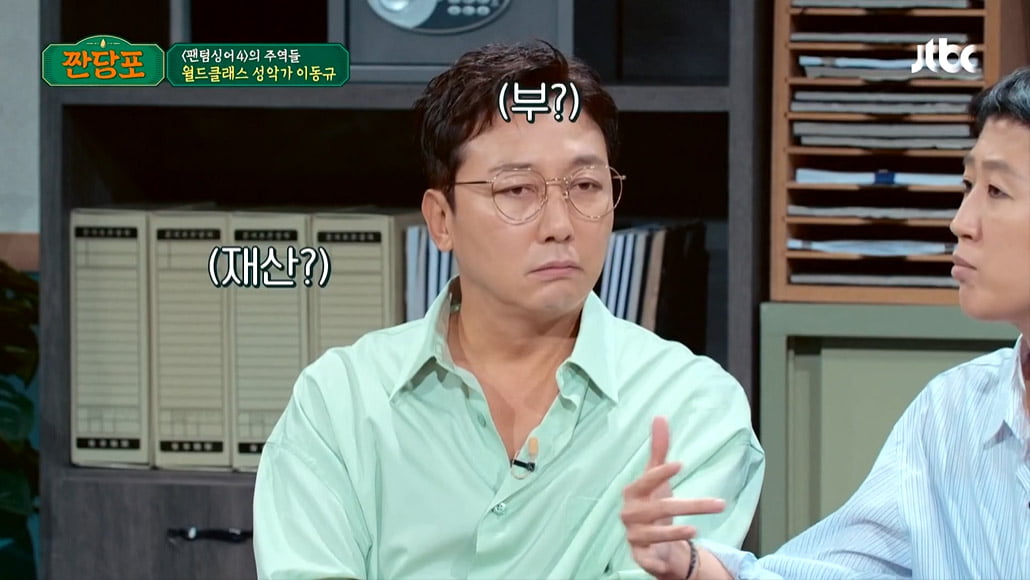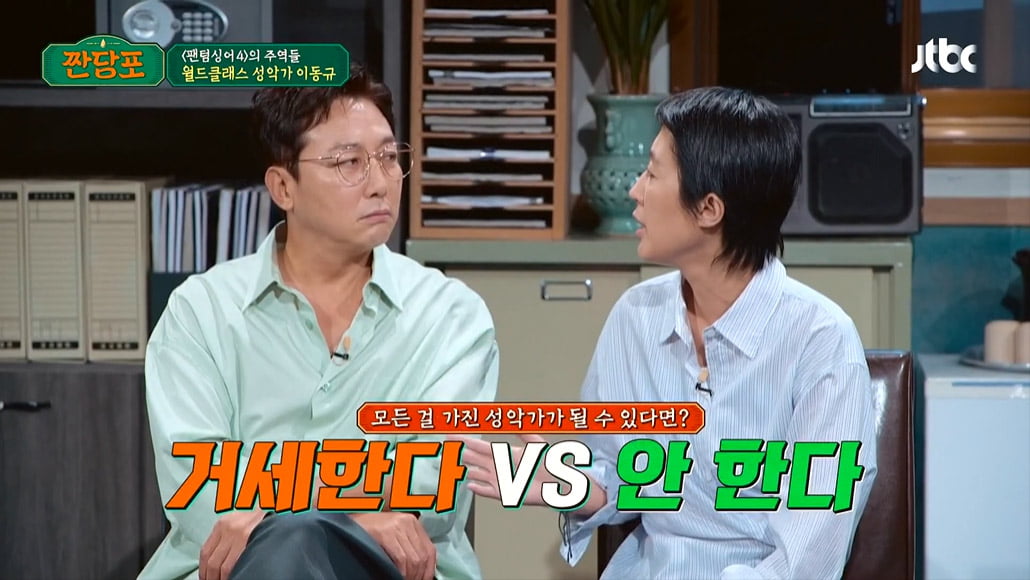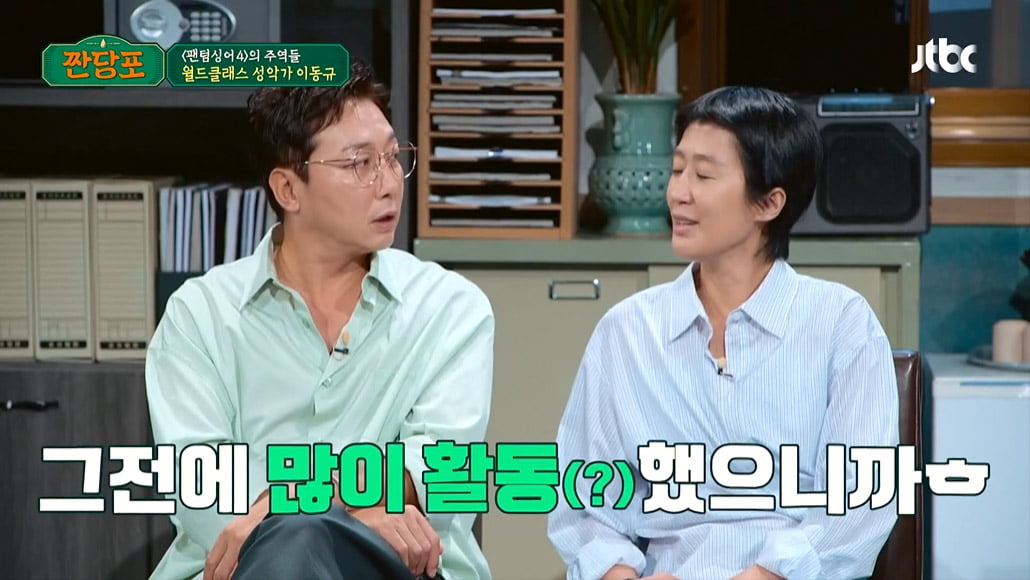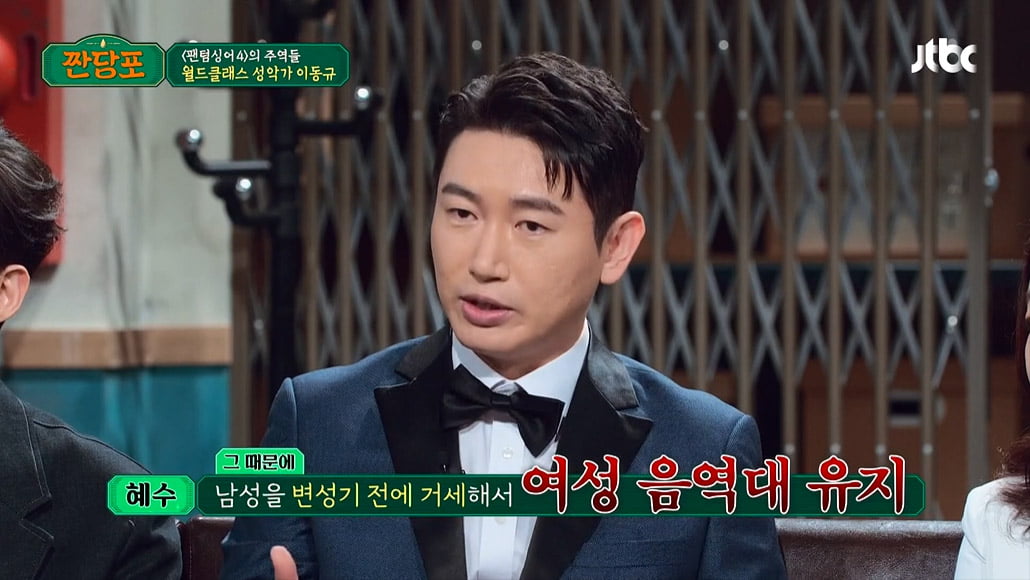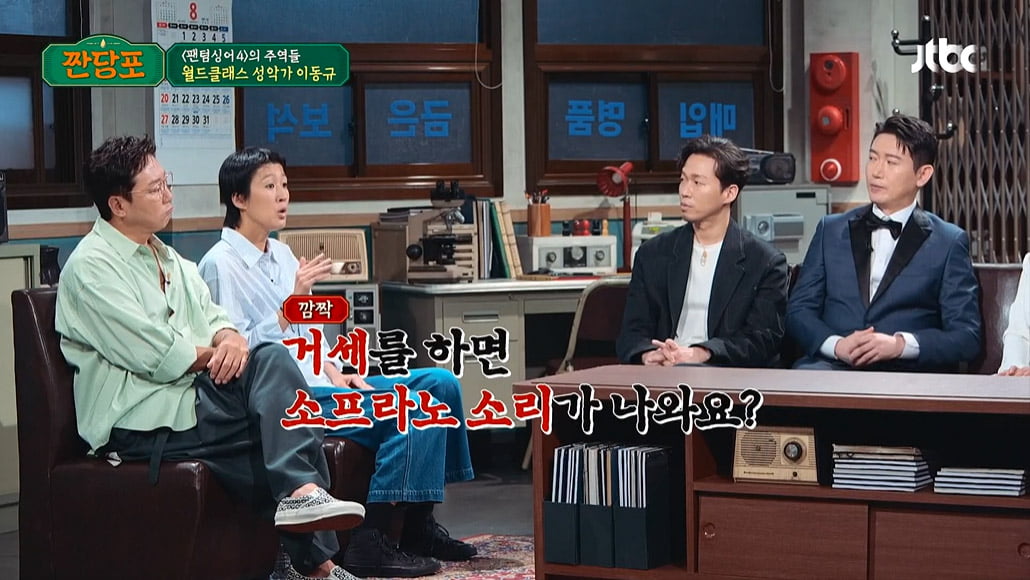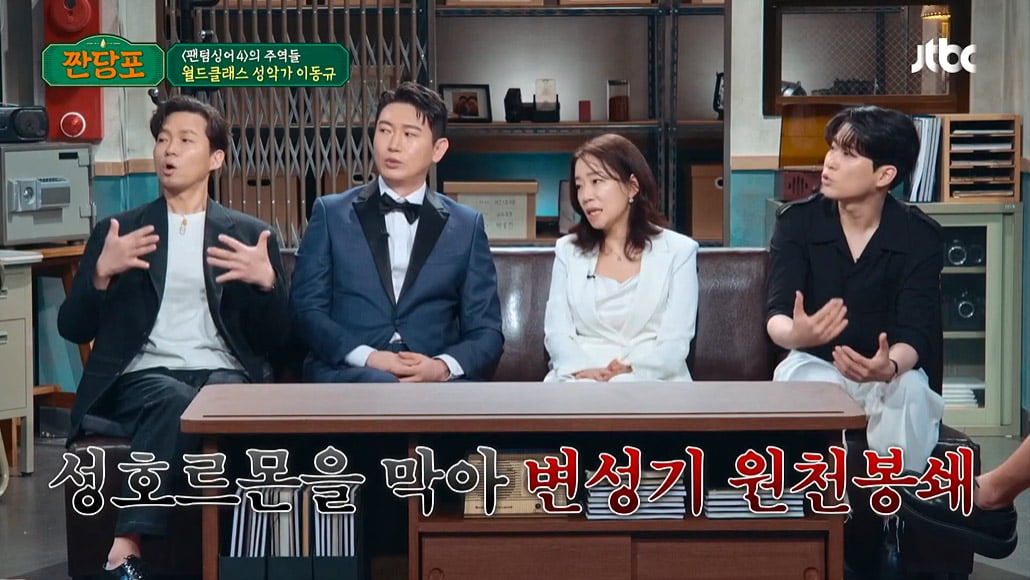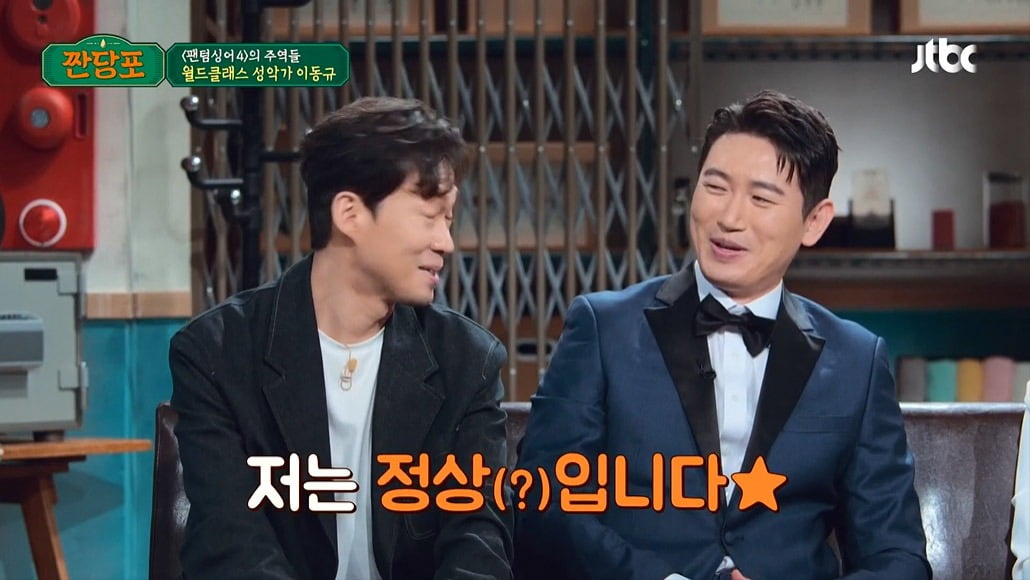 Tak Jae-hoon confessed that he could castrate himself if he could become the world's best vocalist.
Kim Moon-jung, Son Hye-soo, Kim Ji-hoon, and Lee Dong-gyu, the main characters of 'Phantom Singer 4', appeared on JTBC's 'Dangpo', which aired on the 5th.
Tak Jae-hoon was curious about Lee Dong-gyu's voice, saying, "He doesn't sound like a vocal person." Jong-shin Yoon explained, "It is a countertenor, and its vocal range is almost the same as that of a female soprano." Lee Dong-gyu added about the counter tenor, "It has a higher vocal range than the tenor. You can almost think of it as the vocal range of the women's division."
Son Hye-soo introduced, "There is a castrato in the movie 'Farinelli.'" There was a male vocalist in the Middle Ages who sang very high notes in opera. Son Hye-soo explained, "Because women were not allowed to enter sacred churches (at the time), men were castrated before their transformation to maintain a female vocal range."
Hong Jin-kyung was surprised and asked, "Does castration produce a soprano sound?" Lee Dong-gyu explained, "It blocks male hormones. That's why castrati are said to have developed chest pain and thin legs." Son Hye-soo said, "Are you okay?" and laughed out of concern for Lee Dong-gyu. Lee Dong-gyu added with laughter, saying, "I'm normal."
Hong Jin-kyung asked Tak Jae-hoon, "If you can become the best tenor in the world. You can have property, wealth and fame. But you have to be castrated. Will you do it or not?" Tak Jae-hoon surprised everyone by answering, "I will castrate." He then added, "Because I was active a lot before that," causing laughter.
Hong Jin-kyung asked, "I heard (castrato through castration) is banned now." Lee Dong-gyu replied, "It was banned in the 18th century. The castrato voice disappeared." Son Hye-soo added, "I created a counter tenor because I couldn't do that anymore." Tak Jae-hoon showed curiosity, saying, "Classic music is subtly detailed and fun."
Tak Jae-hoon asked Kim Ji-hoon, "Did you start with musicals?" Kim Ji-hoon answered, "I started with vocal music first and then switched to musicals." He continued, "Originally, I dreamed of becoming a singer and sang popular songs. My music teacher said that it would be good for me to learn vocal music because if I could do it, I would be able to do anything I wanted later. When you first start singing, you don't know what I mean. I tried to paraphrase it, but I didn't know what it meant. It was so boring. "I decided to convert," he said.
Kim Ji-won, Ten Asia reporter bella@tenasia.co.kr