TV
Actor Hwang Min-hyun of the drama 'My Lovely Liar' went on a personal search for the real culprit to clear the name of murder.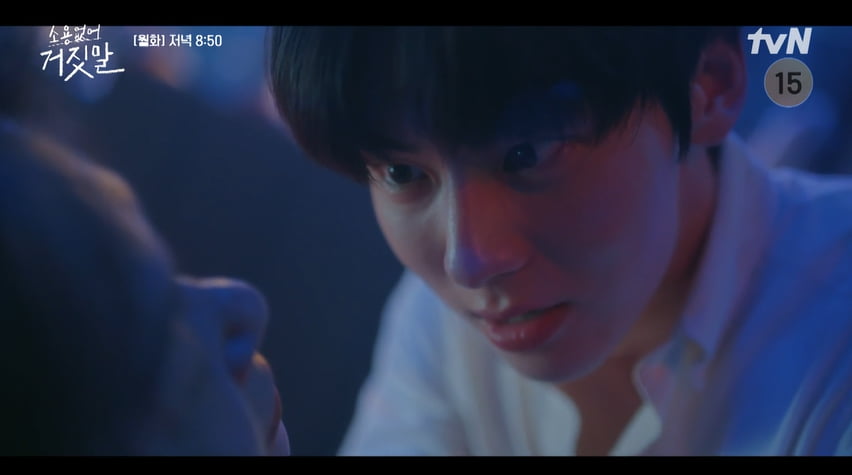 In 'My Lovely Liar', actor Hwang Min-hyun decided to find the real culprit to clear the name of murder.
In the 12th episode of tvN's Monday-Tuesday drama 'My Lovely Liar', which aired on the 5th, Kim Do-ha (played by Hwang Min-hyun) set out to find the real culprit who murdered Choi Eom-ji (played by Song Ji-hyun).
On this day, Choi Eom-ho (played by Kwon Dong-ho) ambushed Kim Do-ha in front of her house to harm her. However, he mistook Ethan (played by Baek Seung-do) for Kim Do-ha and stabbed him with a knife, and Ethan fell down bleeding. At this time, when Kim Do-ha appeared, Choi Eom-ho rushed at him with a knife, and Kim Do-ha blocked him with his whole body.
Kim Do-ha engaged in a fierce physical fight, and Mok Sol-hee (played by Kim So-hyun) witnessed the two. Mok Sol-hee, who immediately reported it to the police, also asked Lee Kang-min (Seo Ji-hoon) for help.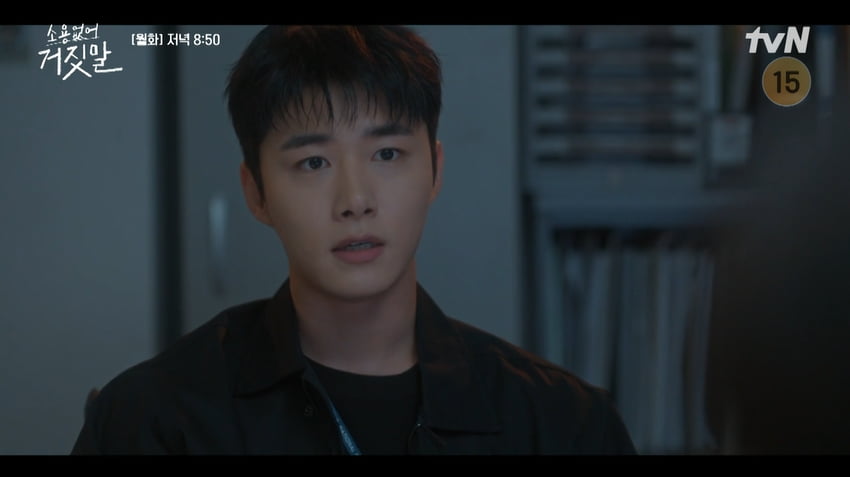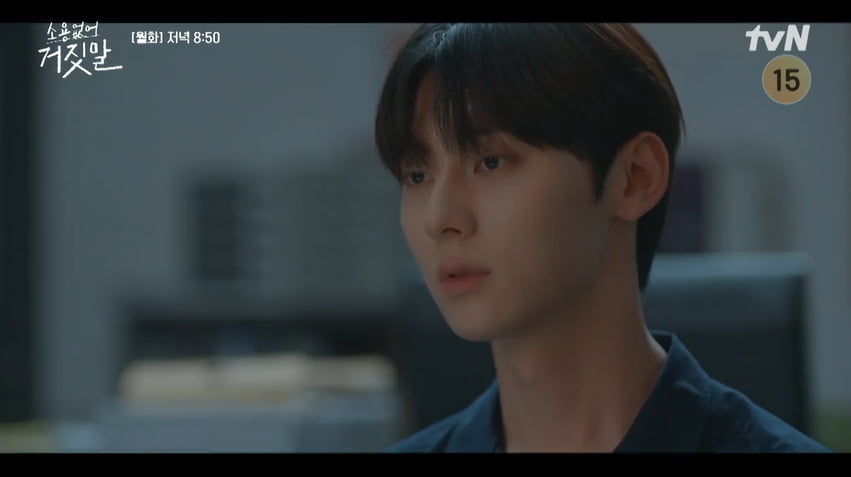 Mok Sol-hee went out of the house again and tried to rescue Kim Do-ha from danger by hitting Choi Eom-ho with an umbrella. However, Choi Eom-ho's strength pushed Mok Sol-hee and he fell. The incident ends with Lee Kang-min running to save the two and Choi Eom-ho being arrested by the police.
Accordingly, Kim Do-ha and Mok Sol-hee went to the police station and were interrogated. Kim Do-ha said, "When the elevator door opened, I immediately saw the person who had collapsed, and Choi Eom-ho, who found me, rushed at me with a knife." Lee Kang-min then asked, "Did Mok Sol-hee witness the two people fighting and go into the house and call 112?"
Lee Kang-min questioned Mok Sol-hee's recklessness, saying, "If you had reported it, you should have waited quietly at home. Why did you come out of the house without fear?" Mok Sol-hee said, "Why wait at home? I'm trying to help." In response, Lee Kang-min asked, "It was the person with the knife, Mr. Kim Do-ha. You said you were the only one who stabbed him with that knife. Now, someone else was stabbed and was taken to the hospital, and this person almost died as well."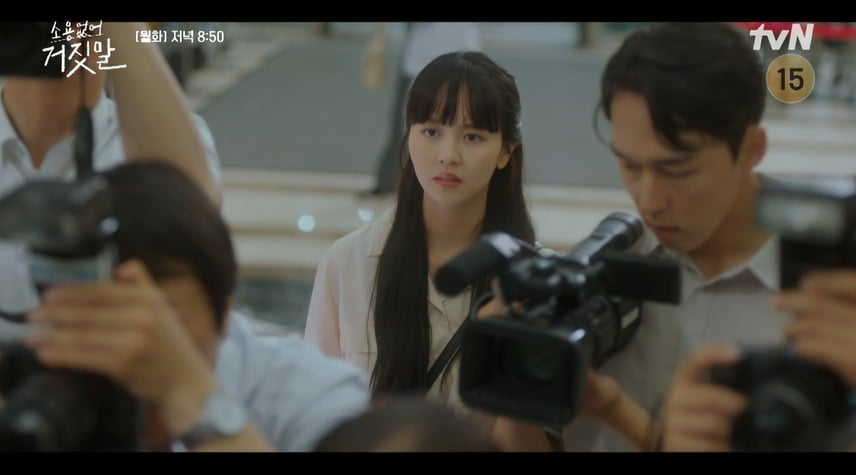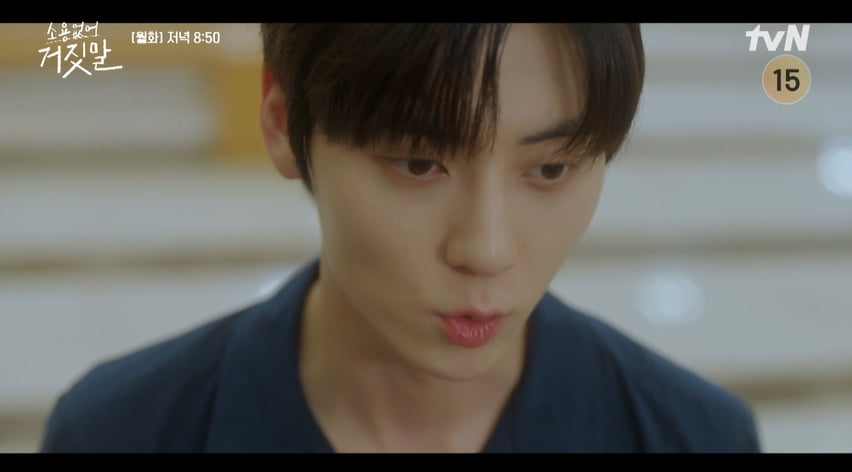 In response to Lee Kang-min's urging, Mok Sol-hee said, "Stop it. This person is also a victim." Lee Kang-min, who felt disappointed, said, "What is a victim? What has this person suffered? You are making it difficult for everyone around you and you are the only one who is fine. "It's quiet," he said.
Afterwards, Kim Do-ha set out to find the real culprit to clear the murder charges. Kim Do-ha, who learned that Choi Eom-ji was suffering from financial problems from her father Choi Yong-guk in the past, headed straight to Hakcheon. Lee Kang-min, who met Mok Sol-hee, said, "Why can't I trust Kim Do-ha so much? I think Hakcheonseo quickly buried this incident five years ago. I'm saying there was pressure from above, but if he wasn't guilty, why did he do that?" He looked suspicious.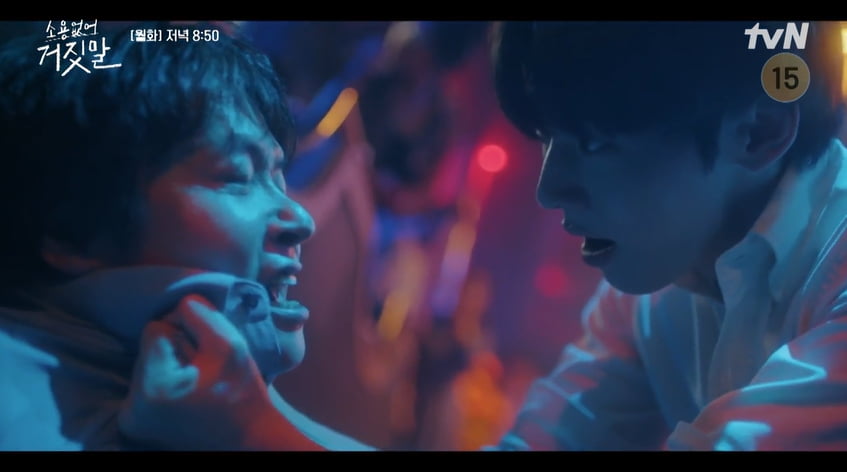 However, Mok Sol-hee defended Kim Do-ha, saying that suicide is difficult to prove, and Lee Kang-min said, "It is no longer a suicide. Now that this has happened, the real culprit must come out. That way, he can escape the charges. Otherwise, he will keep running away while hearing that he is a murderer. "I'm going to survive. Are you okay?" he said sadly.
Mok Sol-hee followed Kim Do-ha to Hakcheon. Kim Do-ha was puzzled after hearing about Choi Yong-guk's actions, saying he was happy to receive Choi Eom-ji's death insurance money. Kim Do-ha, who finally met Choi Yong-guk, asked him if he killed Choi Eom-ji, and Mok Sol-hee tried to check whether he was lying or not.
Reporter Ha-neul Lee, Ten Asia greenworld@tenasia.co.kr