TV
Uhm Ji-won, clean sexy office look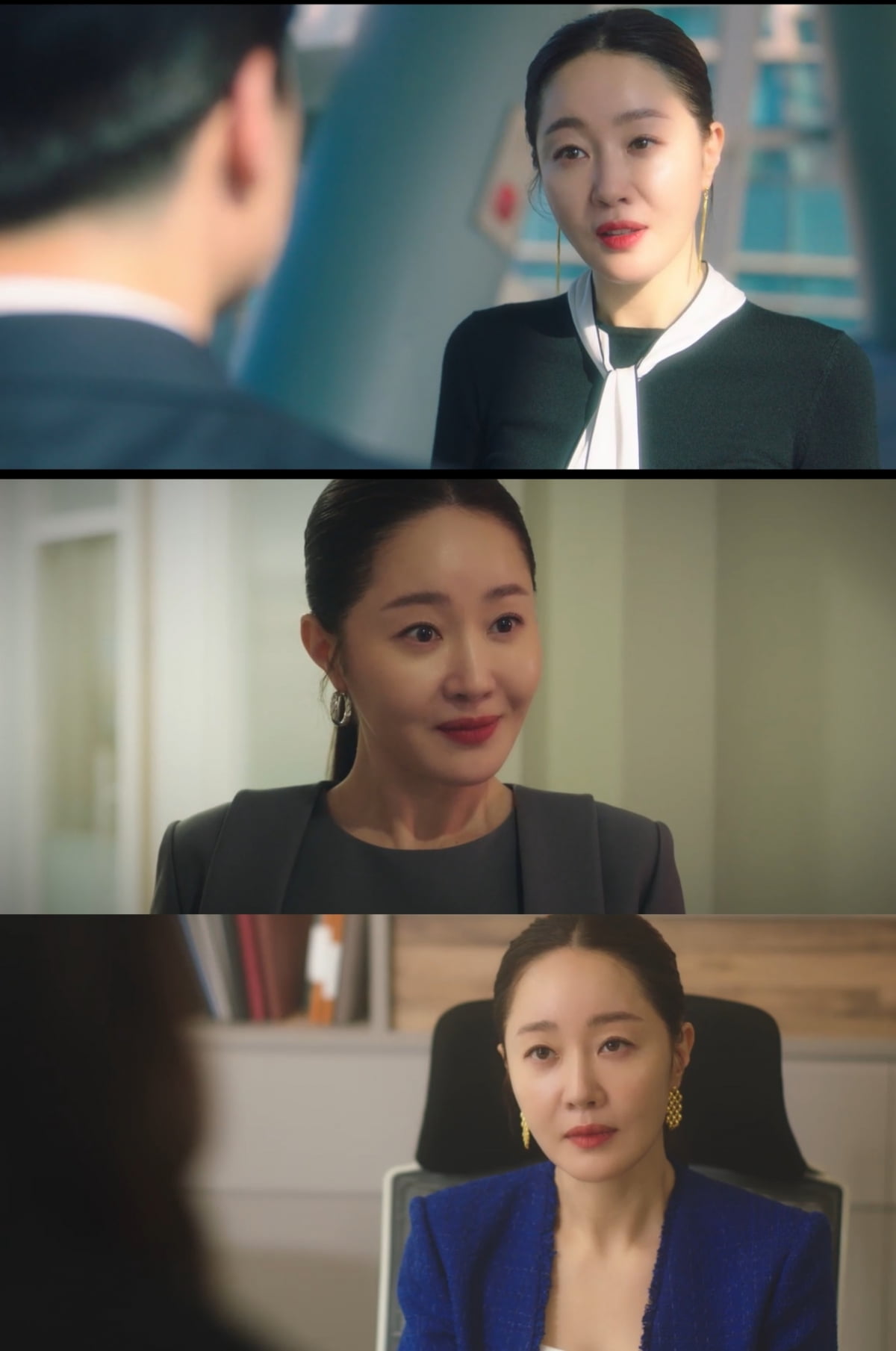 Actress Uhm Ji-won's sophisticated office look in 'Cruel Intern' is a hot topic.
In TVing's original series 'Cruel Intern', Uhm Ji-won plays the role of workaholic 'Choi Ji-won', who boasts extreme charisma, and wears a variety of urban and classic looks. Accordingly, we have summarized the elegant outfit points created by Uhm Ji-won.
# The classic office look using suit setup
When it comes to office look, the first standard item that comes to mind is a suit set-up, so the coordination using it definitely caught the eye. Uhm Ji-won chose a white suit with a striped pattern to show off her dignified presence, while adding calmness with a two-piece skirt in a basic black color, giving her an unexpected charm.
# Accessory point that makes the ponytail shine brilliantly
One of Choi Ji-won's signature styles in the drama is her neatly tied ponytail hair. Focusing on neatness, the look that could otherwise look monotonous was matched with various accessories to create a more luxurious look. From colorful drop earrings to classic round earrings, she added points to her look, and metal frame glasses added a cool and intelligent image.
# Trench coats in various styles that add to the fun of looking
It was fun to look at the coordination using trench coats of different materials and colors. The toned-down color leather trench coat and refreshing vest trench coat expressed stylishness, and the cobalt blue colored trench coat doubled the femininity and immediately caught the eye.
During the <Cruel Intern> round interview, Uhm Ji-won has always conveyed her extraordinary love for fashion, saying, "I pay a lot of attention to styling that suits the character for every piece I appear in." As proof of this, this time too, Choi Ji-won's character is becoming more complete by showing off a sensuous look.
Meanwhile, TVING's original series 'Cruel Intern' is released every Friday on TVING, and is also aired on tvN every Monday night.
Ryu Yae-ji, Ten Asia Reporter ryuperstar@tenasia.co.kr