TV
Honey J's life changed after giving birth to her daughter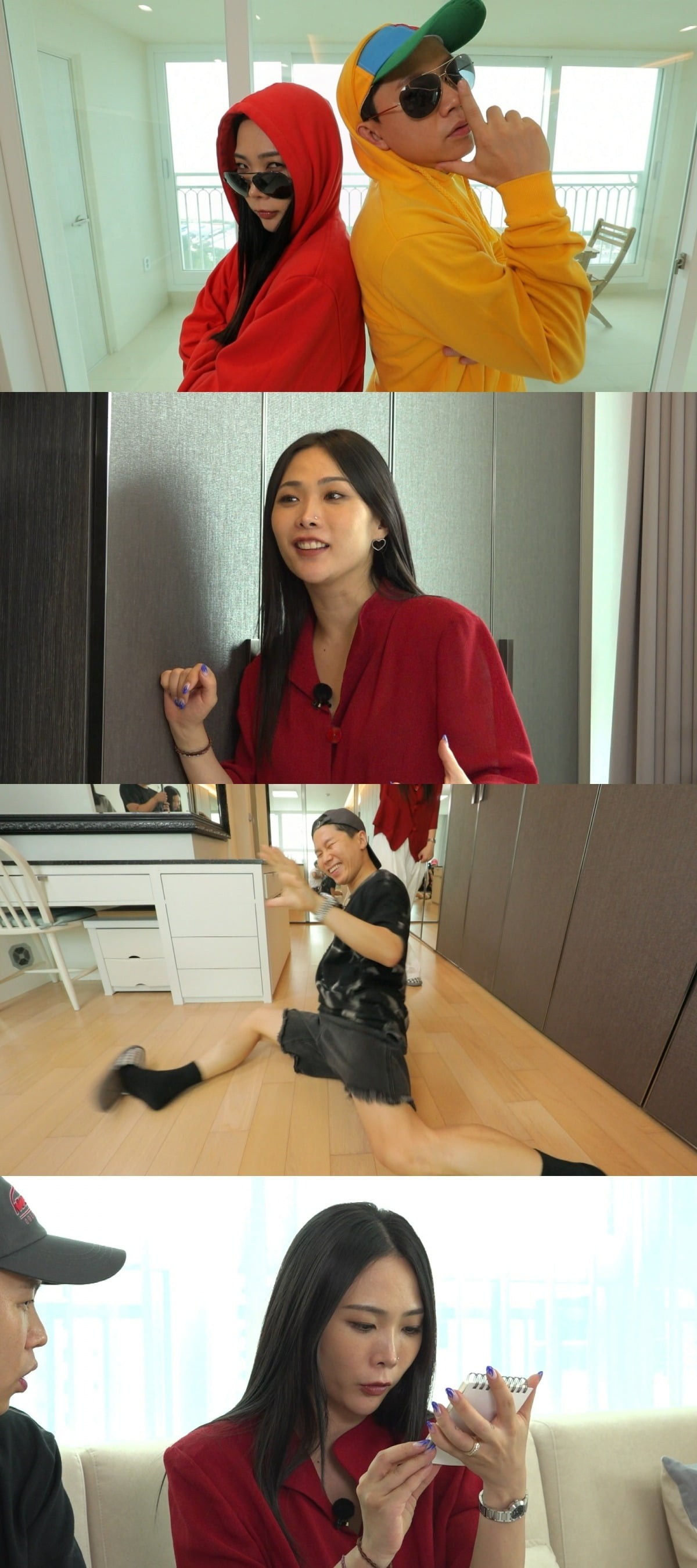 MBC's entertainment show 'Save Me!' to be aired on the 7th. In 'Holmes' (hereinafter referred to as 'Holmes'), Honey J, the leader of the dance crew 'HolyBang', sets out to find a property for sale.
On this day's broadcast, a rich family with a Busan daughter who is about to move for the first time after marriage appears as a client. The client, who lives in Busan with her four daughters, ages 10, 8, 6, and the youngest of 20 months, says she has been living in her newlywed home for 10 years. It is said that they decided to move to make room for their growing children and the insufficient living space. The area was desired to be located within 30 to 40 minutes by public transportation to Songdo, Seo-gu, Busan, where the husband's workplace is located, and it required at least 3 to 4 rooms and ample storage space. In addition, it was hoped that there would be a kindergarten and school for children within walking distance, and the budget stated that the sale price could be up to the early 500 million won range.
From the Bok team, dancer Honey J appears. In this event, Honey J says that her life changed with the birth of her daughter Love last April and confesses that her perspective on home has changed after becoming a mother. "After my child was born, I realized that my desire for interior design is a luxury," he said, adding that he is currently considering moving due to the increased burden of the baby. Additionally, they are attracting attention as they say they are looking for a property on the first floor where they do not have to worry about noise between floors.
When Honey J's best friend Park Na-rae said, "Honey J holds and pats the baby, the beat is different from that of ordinary people," Honey J replied, "They play lullabies in R&B, and I sleep well to the soothing sound of the song."
From the Bok team, Honey J and Yang Se-hyung appear. The two people who met at the opening show off their dancing skills against the backdrop of the sea off Busan, as well-known dancers. In this process, the two people are said to have fought to take the center, raising curiosity.
The place the two visited is a large apartment complex located in Myeongji International New Town, Gangseo-gu, Busan, and is said to be equipped with various convenient facilities such as restaurants, academies, and hospitals within the complex. It took 40 minutes by public transportation to get to the client's husband's workplace, and a daycare center and an elementary school are said to be within walking distance.
The property, which was completed in 2009, was flawless as it was partially remodeled two years ago, and the extra-large master bedroom is said to boast the largest size ever, raising curiosity.
The search for a new home for a wealthy family of six in Busan will be aired at 10 PM on the same day in 'Save Me!' It will be revealed in 'Holmes'.
Taeyuna, Ten Asia Reporter youyou@tenasia.co.kr