TV
Sora, bursts into tears at the feeling of alienation among couples, "I just wanted to be loved"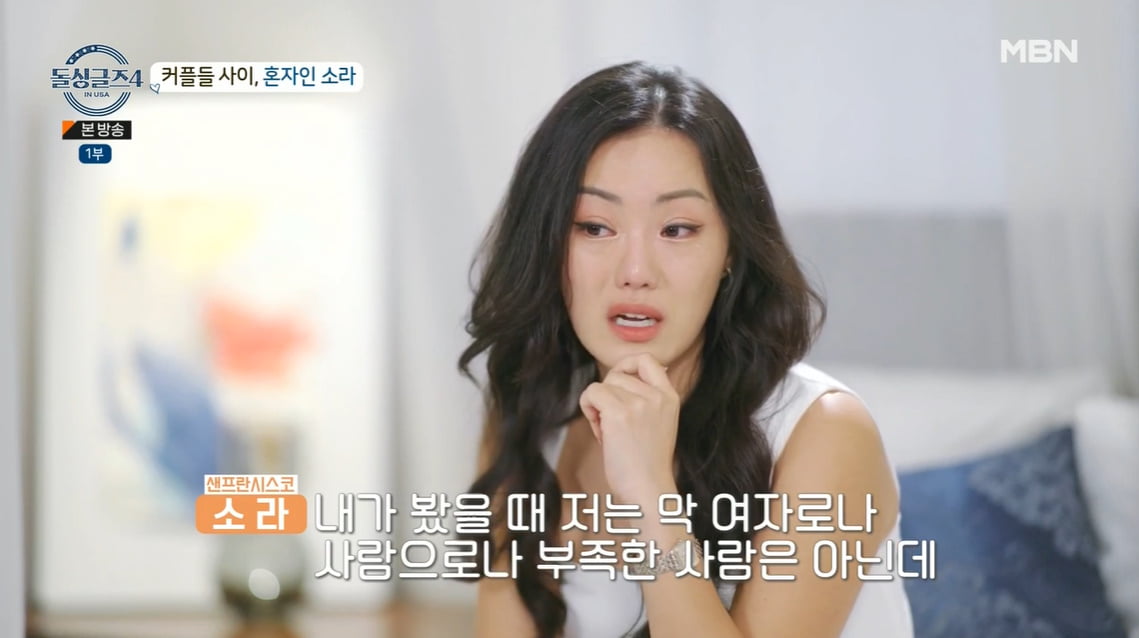 'Idol Singles 4' Sora cried at the feeling of being left out and not loved.
In MBN's 'Idol Singles 4', which aired on the 3rd, the image of So-ra crying and feeling left out among couples who were budding in love was revealed, causing regret.
On this day, Sora said, "I cried a lot. So I took off my makeup and did it again," drawing the attention of single people. In response, Benita gave advice to Sora, noting that he was honest with women, but was unable to open up his feelings to the person he liked. Meanwhile, Harim developed a serious relationship with Ricky.
Sora admitted to not being able to open up his feelings to the male contestants and called Ricky aside to talk. Sora asked Ricky, "I said I was expressing myself, but you really didn't know. I liked you from day one, but you didn't know?" Ricky said, "I didn't know," and Sora was embarrassed and said, "It seems like things are going well with Harim, and we didn't meet in a romantic relationship or the pain of a breakup, so I wanted to take this opportunity to find out."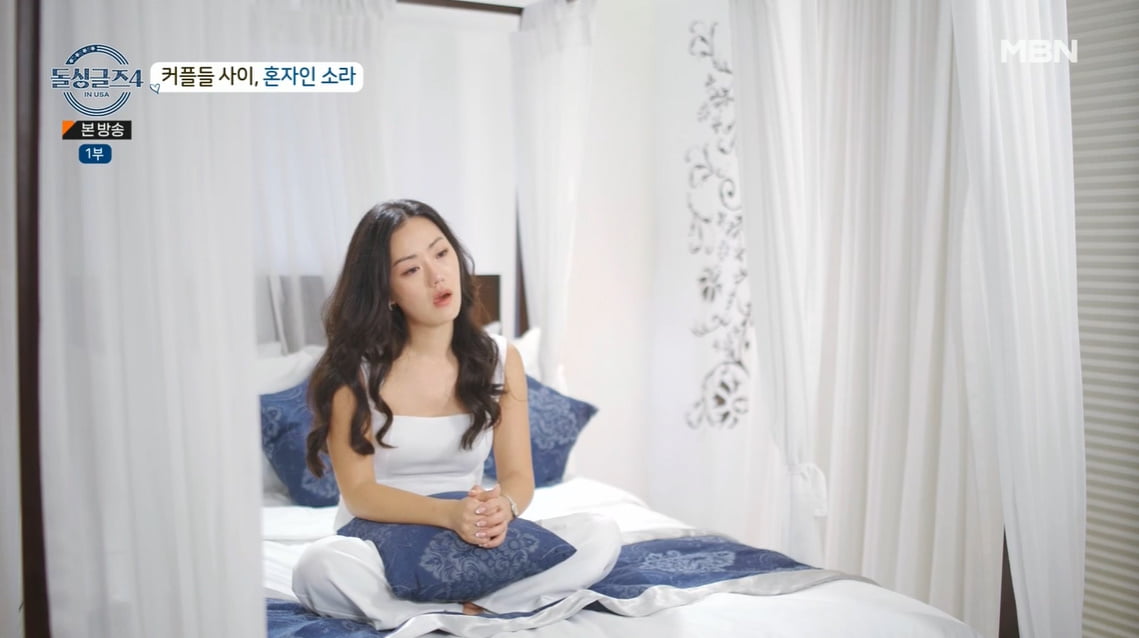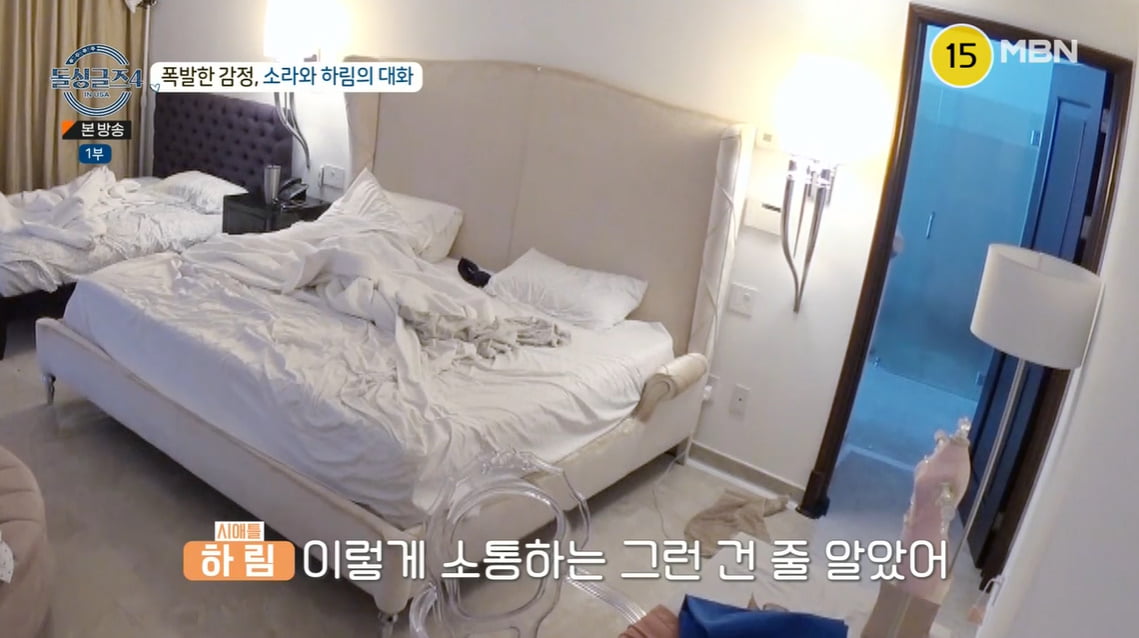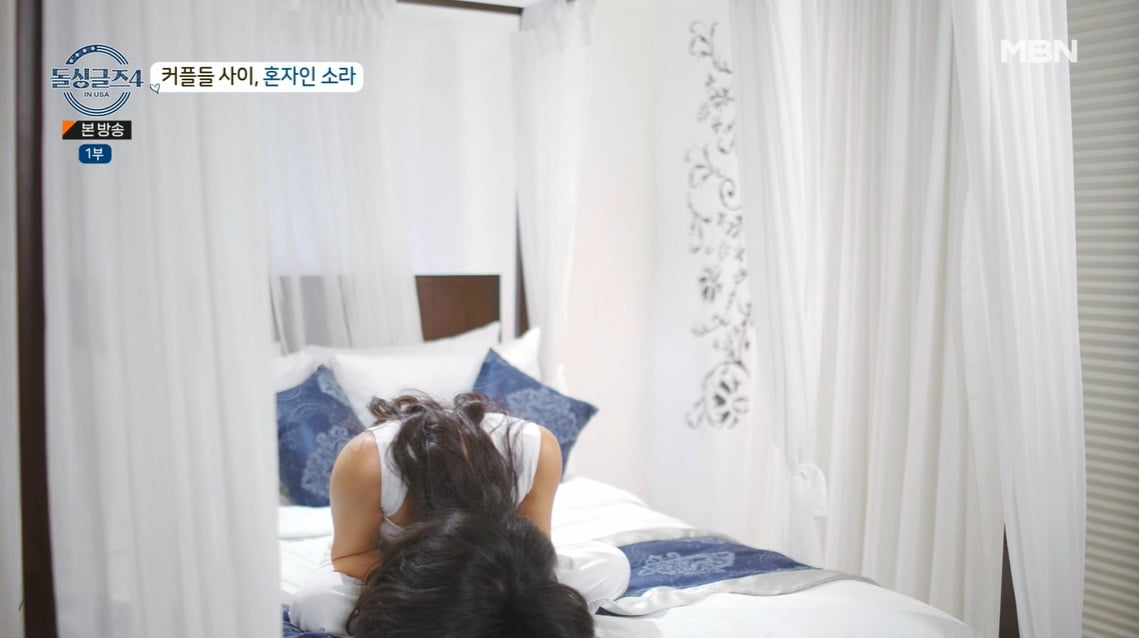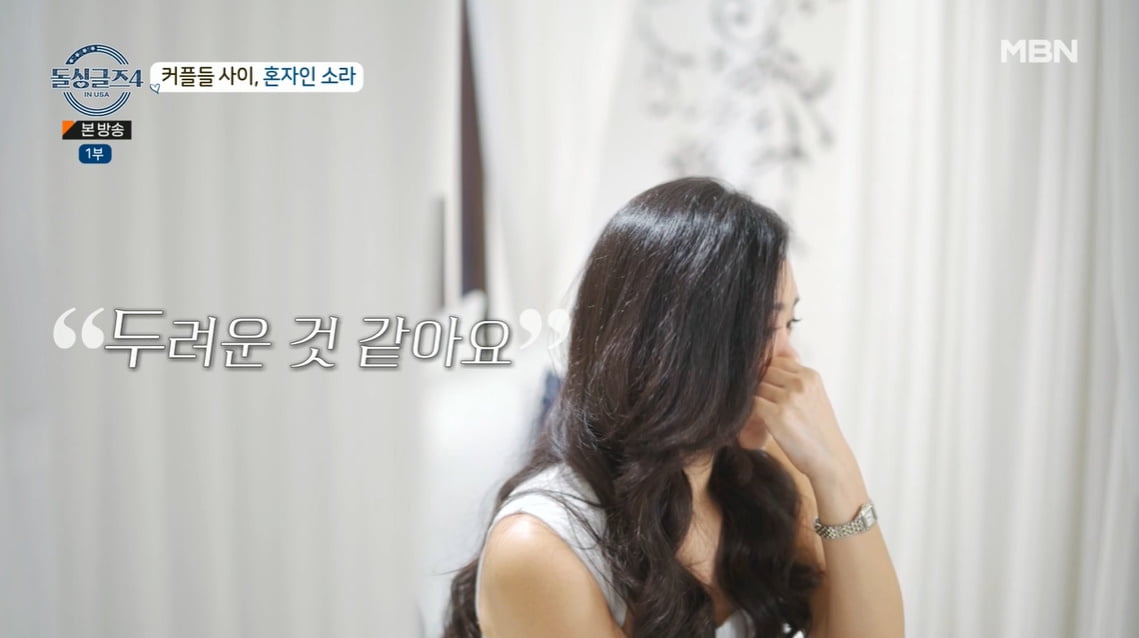 Ricky said he didn't know the whole time. Ricky said, "Honestly, on the first day, I thought no one was interested in me," and Sora explained, "We sat here and ate, right? The first day. I sat next to him on purpose, so we kept talking. That's why I sat in the back when riding the ATV." did. Ricky said, "That was a surprise. You riding behind me. I thought Harim would ride behind me."
Afterwards, Sora talked to Harim and resolved the misunderstanding. Sora supported Harim and Ricky's relationship, but pointed out, "What was a little upsetting on my part was that you suddenly said you really liked Dewey, but your mind changed completely, didn't you?" Harim made an excuse. He said, "I fully thought it would be a misunderstanding. Until then, I thought Ricky would try something with me, but when he didn't, I thought I was less attractive. That's why I went all in on Dewey. My intention was that Dewey was too much. "Okay, that wasn't the attitude," he explained.
Sora said that everyone thought that Harim chose Dewey and said, "Riki said he liked the first one, but then someone else said he liked it, so we just gave it to him and it ended up like this." In response, Harim said, "I thought women communicated like, 'I think she's okay, too,' without jealousy. I hope you don't misunderstand my intentions," and Sora said, "You're just being faithful to what you see in front of you. I express it. "I thought about it, but Ricky said he had no idea."
Then Harim replied, "I didn't know either. I was surprised when he said that," and Sora confessed, "I wanted to receive love and give it to him, but I couldn't receive it, so I think I felt sad about him." Harim said, "I want to get along well with you. I hope I can overcome it," and Sora readily accepted, saying, "Of course."
On the group date that followed, Sora, who played basketball with Ricky, Harim, Jerome, and Benita, once again seemed to be left alone, creating regret. He expressed his frustration while looking at Ricky-Harim and Jerome-Benita, saying, "It was a bit like that."
She continued, "In my opinion, I am not a poor person either as a woman or as a person, but I was chosen last when dancing or on a personal date. I think I'm afraid of that. I think I'm protecting myself because I'm afraid I'll get hurt. I'm afraid I'll be even more embarrassed if I say I want something and it doesn't work out. . One of the things I was really afraid of when I got divorced was 'Who will meet someone like me?' "I think it was like that," he said, sobbing.
Sora shed tears, saying, "I just want to be loved, but I think that's the hardest part," and Lee Hye-young expressed regret, saying, "People who are already divorced really lose confidence." Lee Ji-hye said, "It's not over yet. Someone who will love Sora may appear within this. I hope you don't give up."
Choi Ji-ye, Ten Asia Reporter wisdomart@tenasia.co.kr