TV
Seo In-young "Happy newlywed"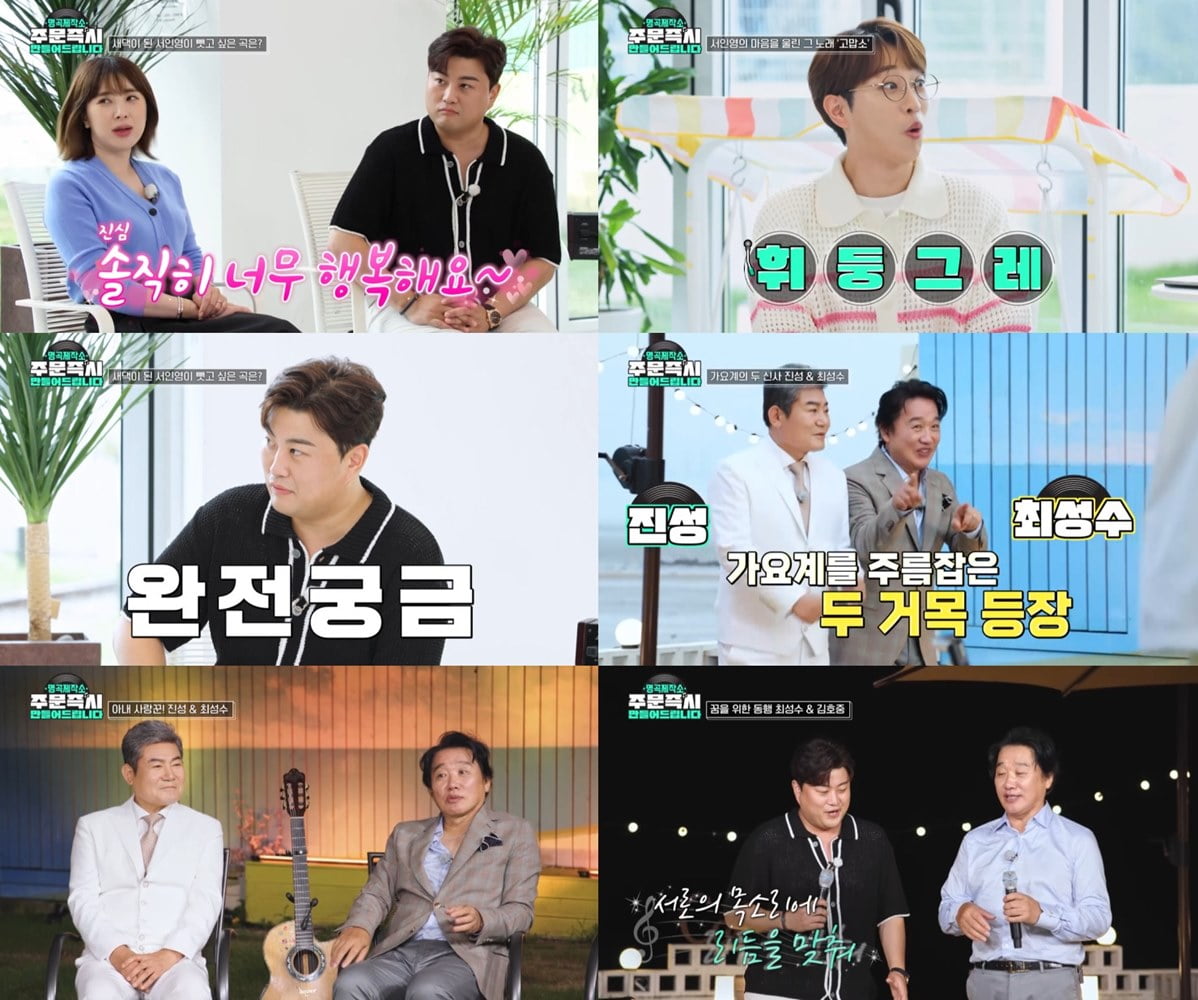 Lovers visit TV Chosun's 'Myeonggok Factory'.
On TV Chosun's 'Myeonggok Factory - We will make it to order immediately' (hereinafter referred to as Myeonggok Factory), which will be broadcast on the 3rd, Seo In-young, Jinseong and Choi Seong-su, who dominate the trot and ballad world, come with life stories and singing gifts.
Seo In-young, who visited the 'Myeonggok Factory', greets Kim Ho-jung and Ahn Seong-hoon warmly and boasts of her unexpected friendship, while also revealing how she has become prettier after marriage. Seo In-young says about her newlywed life, "Honestly, I'm so happy." While telling the story of how she became her husband, she surprised everyone by suggesting a remake from the first order, saying, "I want to make that song mine."
As people are curious about what famous song Seo In-young covets, Jin-seong and Choi Seong-su come to 'Myeonggok Factory' and show the class of 'two living legends in the music industry.' Jinseong also shows off his 'deep lover' side by requesting a serenade for his wife. The love story of Jinseong, who met his wife as if by fate after 30 years of difficult obscurity, and the success story that will serve as an example for many juniors were predicted.
Lastly, Choi Seong-soo, a hit song maker in the 1980s, is said to have placed a special order to teach opera to Kim Ho-jung, raising expectations. Choi Seong-soo and Kim Ho-jung will sing the tenor's favorite song 'Una Furtiva Lagrima' as a duet on the spot, and will delight ears with the collaboration between the legendary vocalist of the 80s and Tvarotti.
Kang Min-kyung, Ten Asia reporter kkk39@tenasia.co.kr