TV
Namgoong Min, the craftsman who created the narrative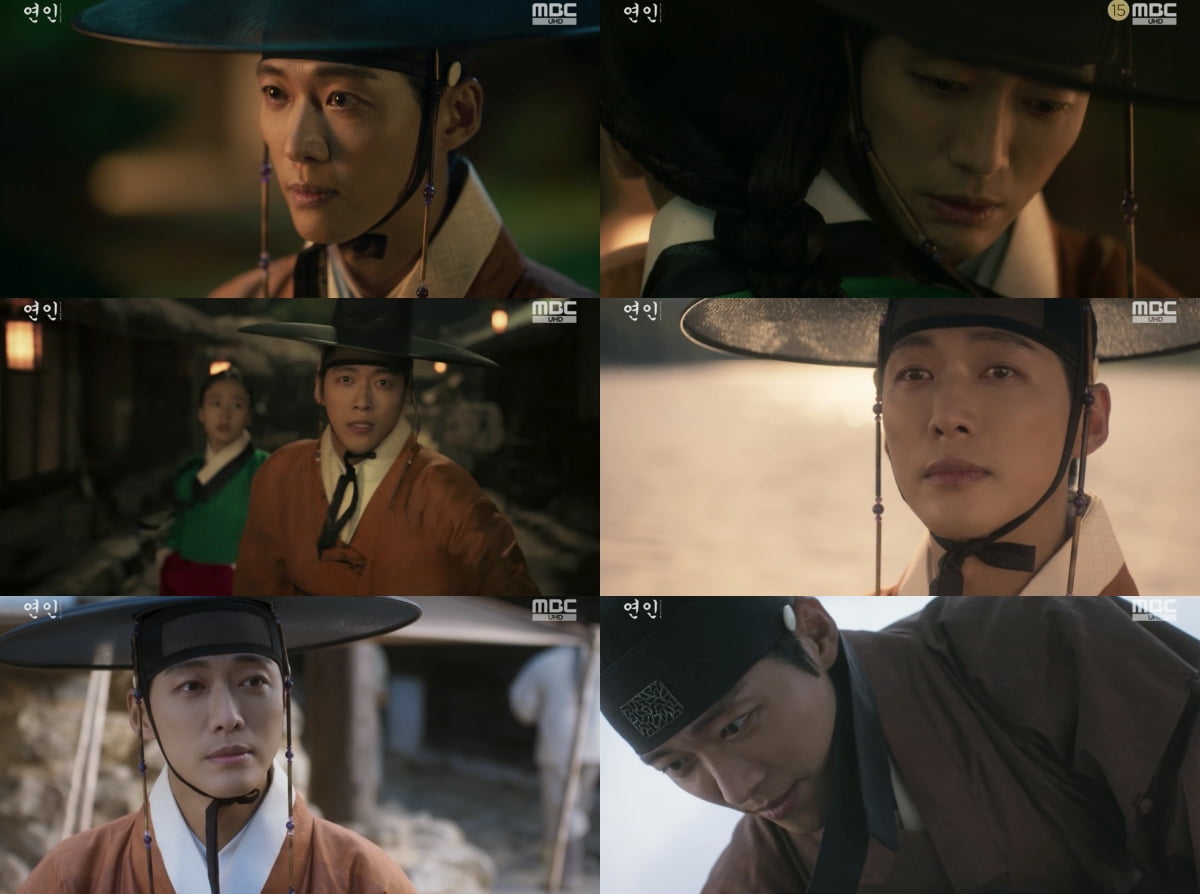 Actor Namgoong Min filled the small screen with enthusiasm with the drama 'Lovers'.
Namgoong Min played the role of Lee Jang-hyun, a character who did not believe in love but opened his eyes to true love, in MBC's Friday-Saturday drama 'Lovers', and showed the essence of his acting by inducing deep immersion and lingering emotions.
In episode 10 of 'Lovers', which aired on the 2nd, Jang Hyun faced a broken heart. Jang-hyeon hears the news of Gil-chae (played by Ahn Eun-jin) getting married. Jang Hyun, who realized that their relationship was a result of a misunderstanding, confessed the truth he had been hiding, saying that he was the one who saved the girl on Ganghwa Island. Jang Hyeon expressed his honest feelings as he said that he could not reveal the fact that he had to go through hardships because of him, and the earnestness was felt as he explained the reason at length, which doubled the affection.
In particular, Jang Hyun's efforts to win back Gil Chae's heart ached the hearts of viewers. Jang Hyeon never forgot his brilliant spirit even during the war. Jang-hyeon, who appeared with a very sad face unlike before, seemed to be burning with sorrow at Gil-chae's heart that he could not grasp, blaming, comforting, and adding to his desperation. He also strongly hugged Gil-chae, who was about to leave, and said, "Please give me just one chance, please." "The story reached its climax with Jang Hyun's earnest confession that resonated deep in his heart.
In the second half of the play, Jang Hyeon finally breaks up despite all his hard work. On a rocking boat, Jang Hyeon cleared his mind by throwing his flower shoes and letter into the river, and Jang Hyun's hurt eyes were conveyed to the viewers, creating intense sadness. It is said that Jang Hyeon's tumultuous inner life, which is filled with tens of thousands of emotions, is excellently depicted through his eyes and facial expressions, explaining the entire narrative and becoming the highlight of the play.
Namgoong Min created a 'narrative of the moment' that forced one to become immersed in the story with passionate acting full of pathos, and was at the center of hot topics as the protagonist of the 'lover' syndrome from the first episode of Part 1 to the end. At the ending, a new story was hinted at as he faced the blue mask (played by Lee Cheong-ah). Accordingly, viewers' high interest and trust in Namgoong Min, which will continue in Part 2, is expected to continue.
Kang Min-kyung, Ten Asia reporter kkk39@tenasia.co.kr