TV
'My Dearest' Namgoong Min returns to Hanyang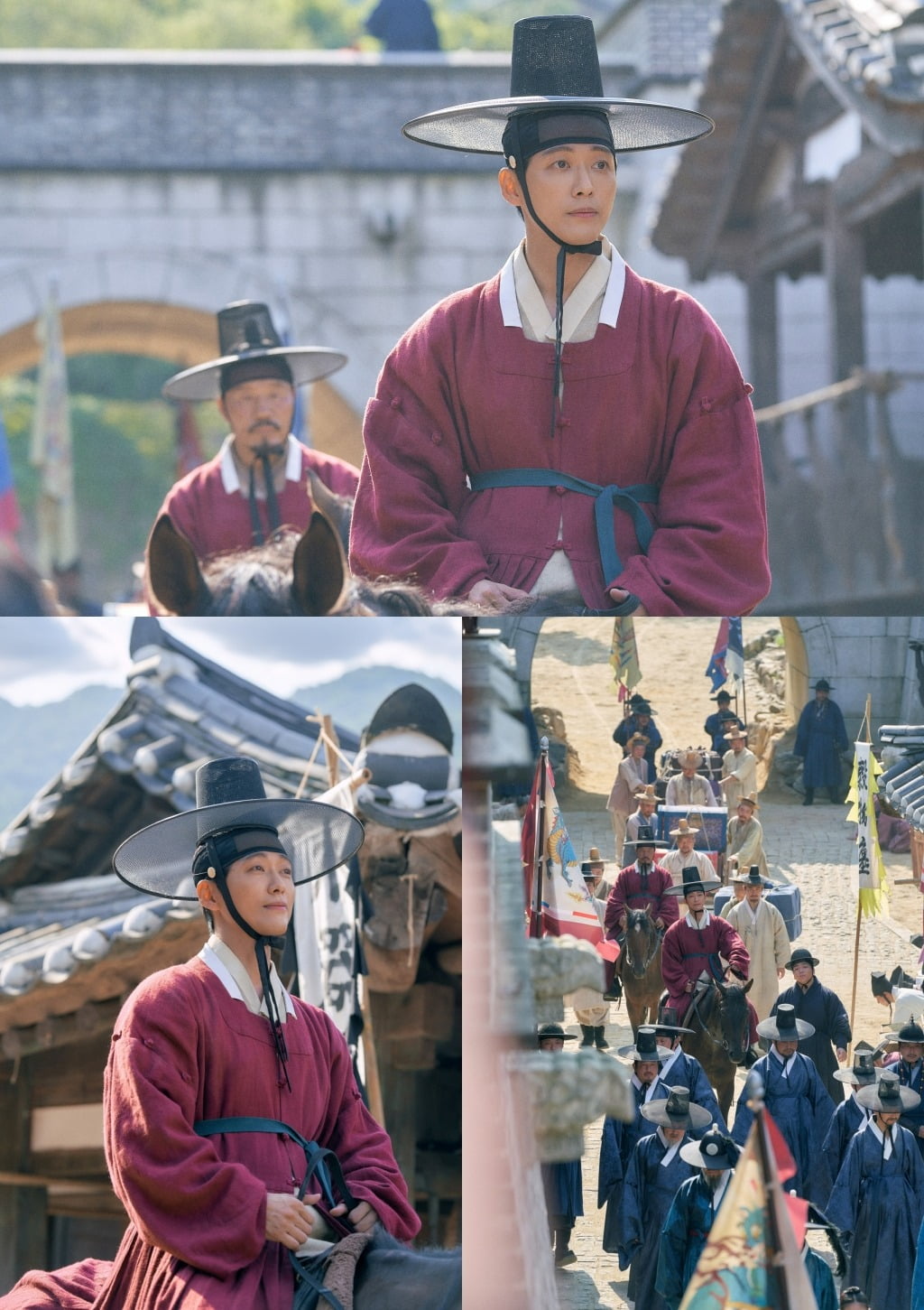 Namgoong Min returns to Hanyang.
MBC's Friday-Saturday drama 'My Dearest' is creating a huge sensation. Not only has it firmly maintained its position as the number one Friday-Saturday drama in viewership ratings by recording double-digit viewership ratings for two consecutive episodes, it has also continued its march to first place in various topicality indices by overwhelmingly beating out its competitors.
Lee Jang-hyun (Namgoong Min), the male protagonist of 'My Dearest', was a man who did not believe in love. Then, when he met a woman named Yoo Gil-chae (Ahn Eun-jin), he came to believe in love and even risked his life. The female protagonist, Yoo Gil-chae, was a well-bred child, but after meeting a man named Lee Jang-hyeon and experiencing a terrible war, she grew into an independent woman.
The ending of episode 8 of 'My Dearest', which aired on August 26th, was filled with heartbreaking sadness. While Lee Jang-hyeon left for Shenyang in the Qing Dynasty, Yoo Gil-chae misunderstood that Lee Jang-hyeon was dead. Only then did Yu Gil-chae realize his love for Lee Jang-hyeon and weep.
Meanwhile, on the 1st (today), the production team of 'My Dearest' revealed Lee Jang-hyun's return to Hanyang ahead of the 9th episode. In the photo, Lee Jang-hyun is seen riding a horse and stepping onto the ground in Hanyang among a large group of people. His relaxed expression and smile, which are quite different from when he was on the verge of death in episode 8, steals attention.
Above all, Namgoong Min's expressiveness causes admiration. Lee Jang-hyun's love for Yoo Gil-chae is fully expressed through eyes full of excitement and a smile that cannot be hidden.
The production team of 'My Dearest' said, "In episode 9, which airs today (1st), Lee Jang-hyun returns to Hanyang. Lee Jang-hyeon, who returns to Hanyang, is filled with Yu Gil-chae. In one episode, Namgoong Min portrayed a wide spectrum of acting, from overwhelming charisma to excitement in the face of love. "Please pay attention and watch to see whether Lee Jang-hyun and Yoo Gil-chae will be able to reunite, and how heartbreaking and powerful Namgoong Min will be."
'My Dearest' airs on the 1st at 9:50 PM.
Taeyuna, Ten Asia Reporter youyou@tenasia.co.kr