TV
Myung Se-bin, youth diet recipe revealed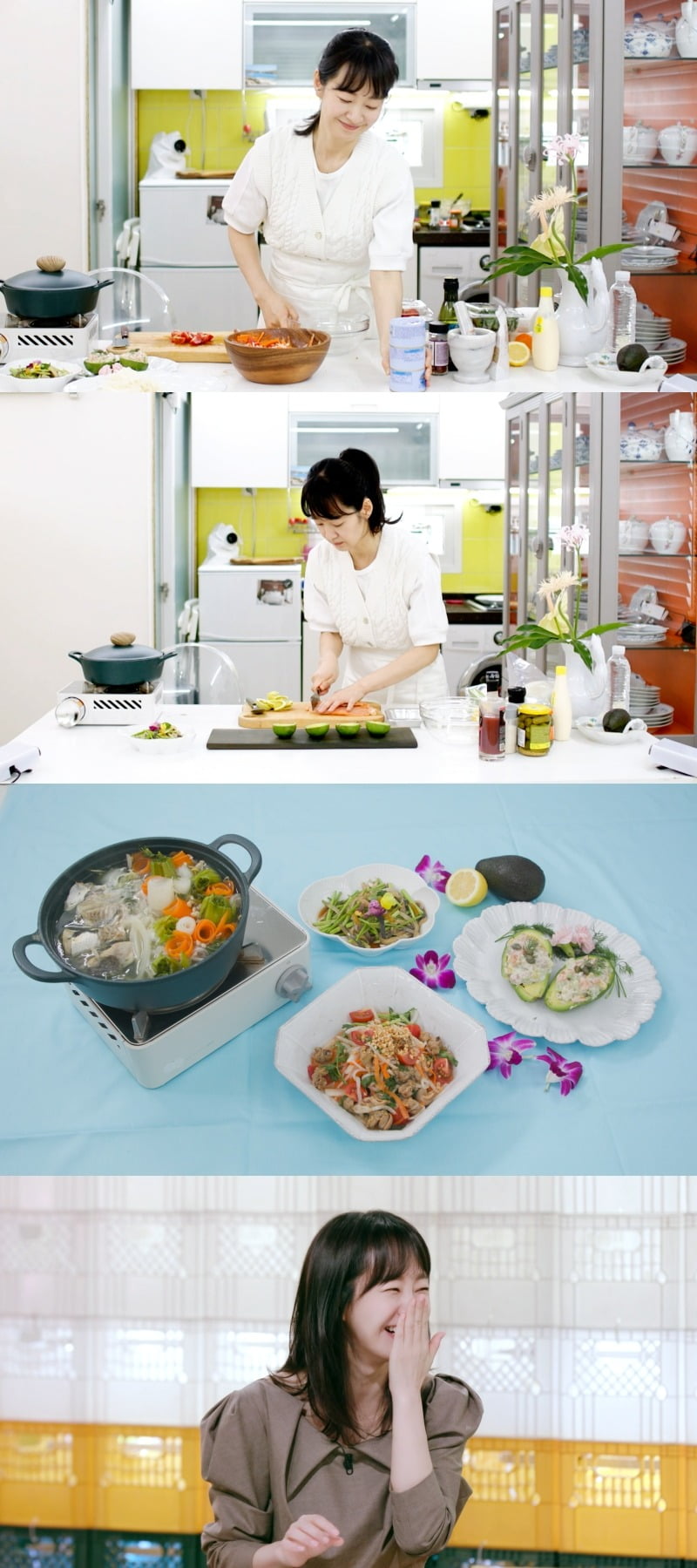 Actress Myung Se-bin's youthful diet recipe is revealed.
Myung Se-bin, who boasts a representative baby face in the entertainment industry, will appear on KBS2's entertainment show 'New Releases' (hereinafter referred to as 'Pyeon Restaurant'), which will be broadcast on the 1st. Myung Se-bin, who has maintained the same beauty as she did in her 20s, is enjoying a new heyday after the drama 'Doctor Cha Jeong-sook', which ended recently.
In the VCR released on this day, Myung Se-bin took out puffer fish from the refrigerator to prepare breakfast. Myung Se-bin says that when she is tired and exhausted these days, she often orders uncooked pufferfish, a healthy food ingredient, for delivery. In fact, Myung Se-bin's delivery app contained numerous order records for Bokjip, which made people laugh. You can just boil and eat puffer fish soup, but Myeong Se-bin made pretty flowers with carrots and radishes and added them to the pot. Myeong Se-bin's bouquet bokguk stole everyone's attention as it boasted a visual that looked like a dish to invite guests.
Myung Se-bin's youthful diet continued. We made seasoned puffer fish skin with puffer fish skin, which is rich in collagen and vitamins, and we also made sweet and sour open-faced salmon avocado with avocado and salmon. I also completed Myeongsebinpyo's Salad Golbaengi Sottam, which my close friends who live in the same building are particularly fond of. The 'Pyeon Restaurant' family was full of admiration for Myung Se-bin's youthful diet, which is not only good for diet and skin health, but also perfect for taste and pretty visuals.
After the release of the VCR, the cast of 'Pyeon Restaurant' wondered if there were any special skin care tips in addition to their eating habits. Myung Se-bin said, "As it is a job, it requires professional management. "I went to the dermatologist and got laser treatment," he said, making everyone laugh. He then drew attention by revealing the 'face washing tips' that he always follows. When questions were asked to Lee Jeong-hyeon, who is famous for her dewy skin, Lee Jeong-hyeon said, "I have a habit I always follow for my skin. "It's a habit I've kept for over 20 years," he said, revealing his own skin care secret, arousing surprise.
'Pyeon Restaurant' airs at 8:30 pm on the 1st.
Taeyuna, Ten Asia Reporter youyou@tenasia.co.kr