TV
Nam Seung-min presented a lively collaboration stage with Kim Da-hyun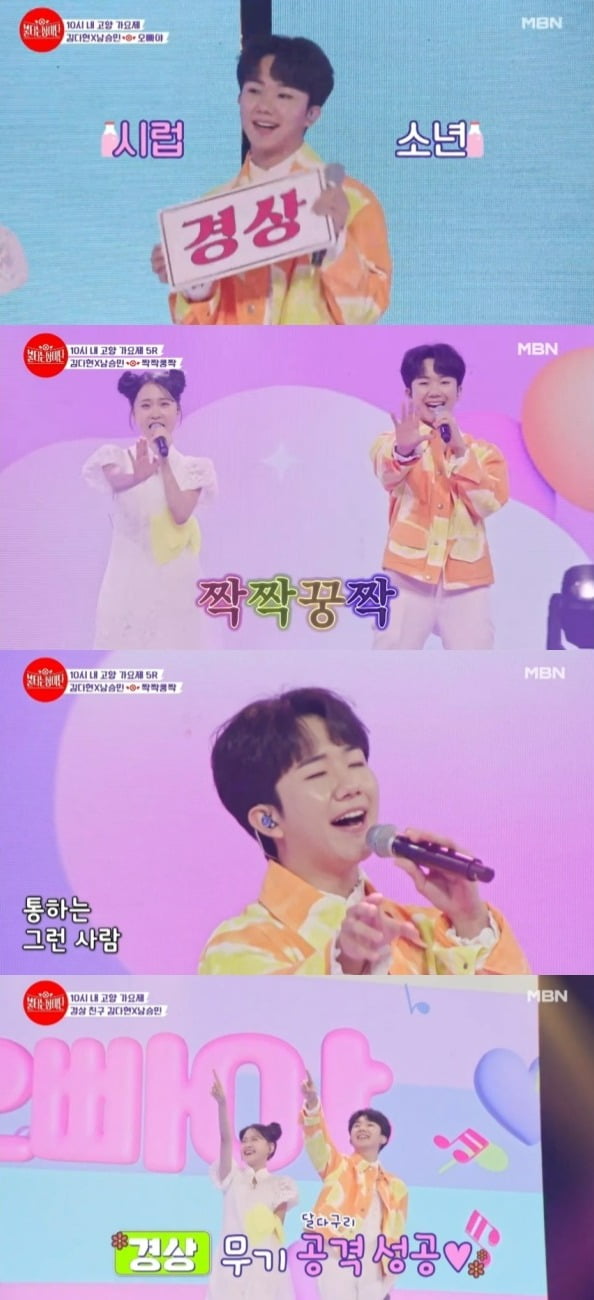 Singer Nam Seung-min presented a special collaboration stage in 'Flaming Roses 2'.
Nam Seung-min appeared in the 20th episode of Season 2 of MBN's 'Burning Roses', which aired on the 29th.
The broadcast on this day was decorated as the '10 O'Clock Hometown Song Festival', a battle for regional pride. Nam Seung-min was a member of the Gyeongsang team and played an active part in the '10 o'clock team' along with Kim Da-hyeon of the same Gyeongsang team and Gong-hoon and Kim Jeong-min of the Gangwon team.
Nam Seung-min appeared with Kim Da-hyun in the 5th round of the regional collaboration unit battle, 'Mild vs. Spicy Battle', and competed against 'hometown team' Shin Seong and Ahn So-mi. Nam Seung-min and Kim Da-hyun selected 'Oppa' and 'Clap Clap Clap Clap' and drew an explosive response from the scene with their cute and fresh charms.
Nam Seung-min showed off his refreshing visuals and performed lively choreography. In addition, he captivated the eyes and ears of viewers by singing the song passionately with his outstanding singing ability and composed voice.
Nam Seung-min appeared on MBN's 'Burning Trotman' and released the single 'Three Letters' last March.
Kim Ji-won, Ten Asia reporter bella@tenasia.co.kr