TV
Lee Yeon and Cha Seon-woo confirmed to appear in 'Do-hyeon's Confession'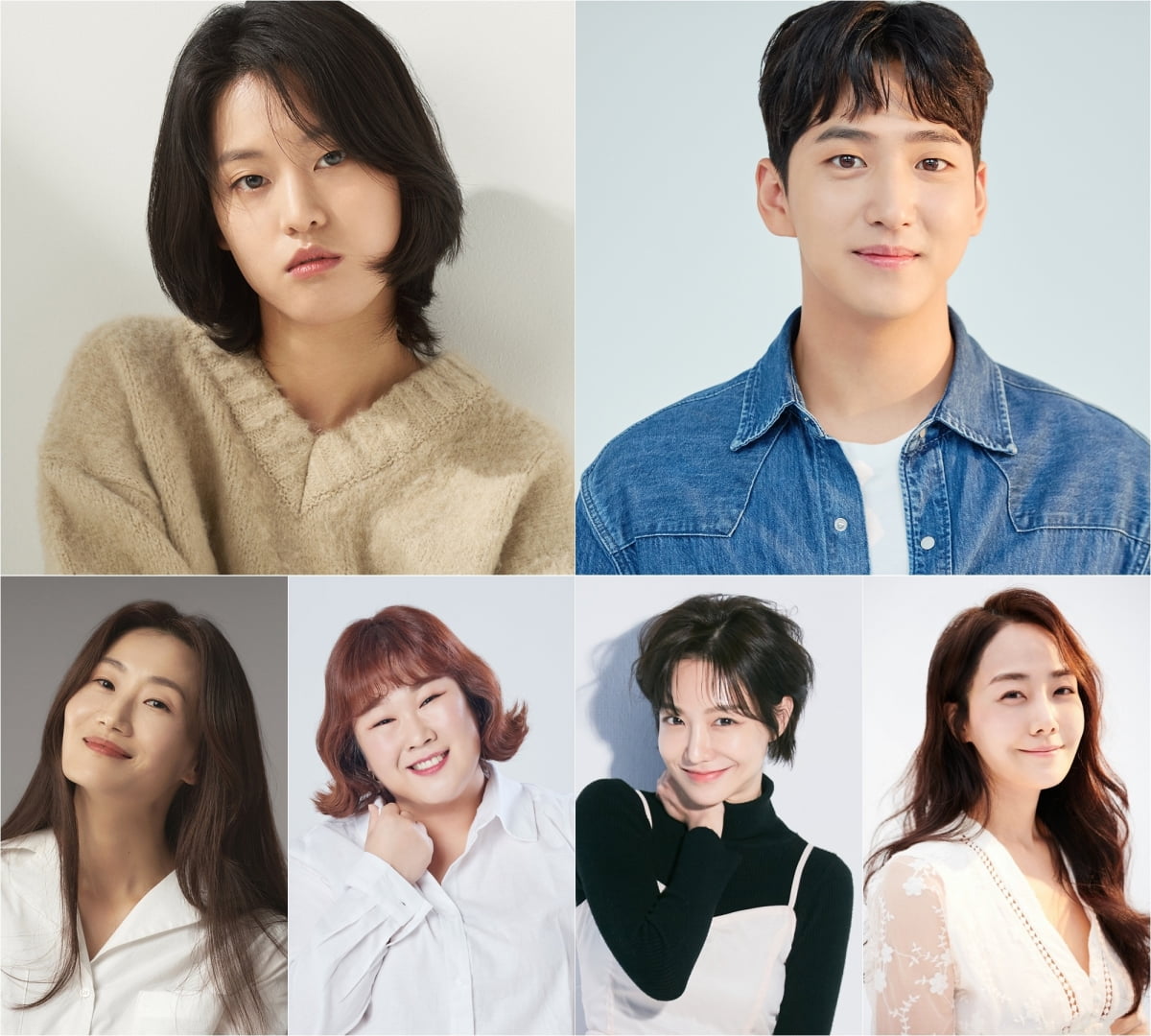 Actors Lee Yeon, Cha Sun-woo, Kim Young-ah, Kim Min-kyung, Shin So-yul, and Jo Yeon-jin are coming to the small screen with the one-act play 'Do-hyeon's Confession'.
Actors Lee Yeon and Cha Sun-woo have confirmed their appearances in the fourth work of KBS 2TV's 'Drama Special 2023' one-act play 'Do-hyeon's Confession' (directed by Seo Yong-soo / written by Jo Il-yeon / produced by Ascendio), which is scheduled to be broadcast for the first time in October. Kim Young-ah, Kim Min-kyung, Shin So-yul, and Jo Yeon-jin also join forces as 'sisters' of '12 Fairy FS' to lead the play.
'Dohyeon's Confession' is the story of the amateur female futsal team '12 Fairies FS', who become one by comforting each other through futsal. A female soccer player's awkward love will give you heart-warming healing along with fresh excitement.
In the play, Lee Yeon takes on the role of Go Do-hyeon, who received a lot of attention as a member of the youth national team, but retires due to an injury and struggles to become independent. Attention is being paid to how Lee Yeon, who is performing passionately in various genres such as the drama 'Benefiting Fraud', 'After School War Activities', 'One-hit Scandal', and the movie 'Gil Bok-soon', will portray the process of gradually growing into an adult.
Cha Sun-woo plays the role of Jeong Moo-won, who failed to achieve his dream of becoming a soccer player but has a new dream of becoming a sports announcer for Do-hyeon. We are looking forward to the story of first love that Cha Sun-woo, who has received favorable reviews for his honest acting in several works such as the drama 'Romance Villain', 'Start with the First Kiss', and the movies 'Annapurna' and 'Pinwheel', will portray.
Four members of the amateur futsal team '12 Fairy FS', who will add more vitality to 'Dohyun's Confession', also appear.
Kim Young-ah exudes warm leadership in the role of Lee Soo-cheon, the eldest sister and Wang Unni who knows how to embrace people, while Kim Min-kyung, who plays the role of Seo Haeng-ja, the second sister with a generous heart, is expected to play a vital role in the drama with her extraordinary athletic skills. .
Shin So-yul plays Han Ga-yeon, the third sister of '12 Fairy FS', and shows off her acting that is 200% in sync with her role. Ga-yeon, who has a passionate mind and never gives up, injects fighting spirit at the right time and place, making the play more passionate. Jo Yeon-jin, who plays the youngest sister Kim Hee-ji, also touches the hearts of viewers as the character of Hee-ji, who is 4D and straightforward, but understands their hearts at critical moments. The powerful performance of four actors with such diverse charms is attracting attention.
KBS' 'Drama Special', the only regularly scheduled one-act drama on a terrestrial broadcasting station, has contributed to strengthening the creativity and diversity of Korean dramas. This year as well, out of a total of 10 drama specials and TV cinemas, 4 one-acts (The Dramatic Night, We Were There, Half a Lie, Dohyun's Confession) and 2 movies (Shadow Confession, Suunjabbang) received support from the Korea Creative Content Agency and were aired 2 days earlier than their broadcast dates. OTT will be pre-released a week in advance.
KBS 'Drama Special 2023' will first air on KBS 2TV in October.
Ryu Yae-ji, Ten Asia Reporter ryuperstar@tenasia.co.kr