TV
'Jay-Written♥' Hong Hyun-hee "I will apologize after filming is over."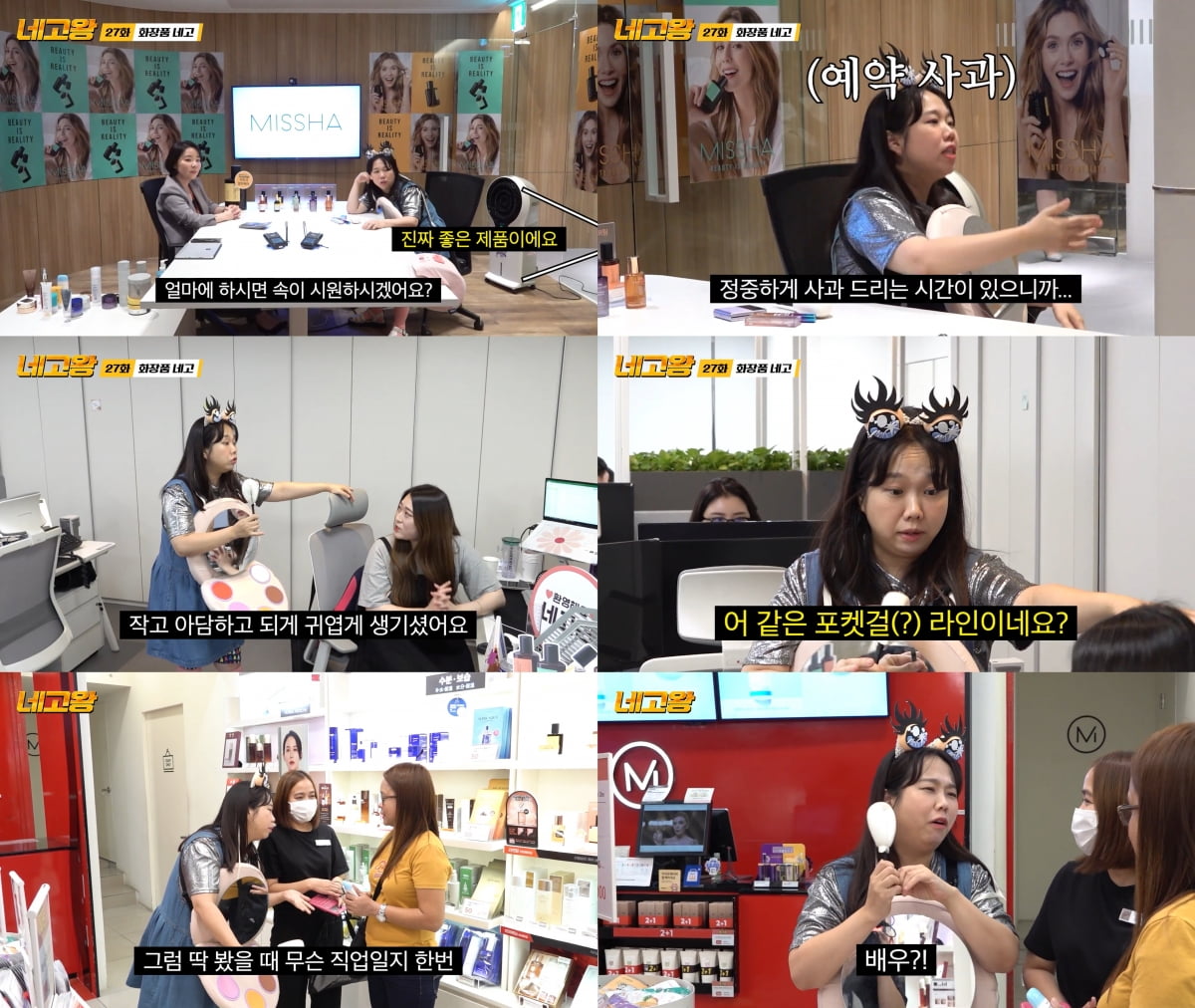 In episode 27 of Nego King, which will be released at Dallas Studio at 6:30 tonight, Nego King Hong Hyun-hee goes to meet the Beauty King.
Beauty items are highly requested by subscription kings! Today, expectations are higher than ever as both shades and foundations will be discussed for the first time this season.
In this episode, Hong Hyun-hee's performance will stand out more than ever. Hong Hyun-hee, who visited the headquarters, set out to find the Beauty King. When the employees said that the Beauty King was small and petite, she expressed her intimacy by saying, "It's the same Pocket Girl line, right?". After briefly confronting the Beauty King, she finally showed off her true character as the King of Negotiations. Is expected.
When the treacherous beauty queen shook her head and gave a troubled look to the hesitant beauty king, Hong Hyun-hee strongly responded by saying, "How long will it take for you to feel relieved?" but also apologized politely, saying, "I have time to apologize politely after the filming is over." It is said that he made the atmosphere cheerful again with his cuteness.
Meanwhile, the behind-the-scenes story of Hong Hyun-hee becoming an actor will also be revealed. As the item was a K-beauty item, while continuing the interview with the foreigner, he was very touched and delighted when the foreigner answered that he thought Hong Hyun-hee might be an actor.
Dallas Studio is a digital studio of global media group A&E Korea and is continuing to have a box office success with its signature 'King' series, starting with the killer content 'Nego King'. In 2020, it won the 'No. 1 channel with the most growth on YouTube' and the 'International Broadcasting Video Market 2021 (BCWW 2021) New Media Content Grand Prize' for the first time in web entertainment in 2021, and in 2022, it will sell the Nego King format globally. # 1 It is making its presence known as a digital studio. In addition, the 'Dalla' series such as 'Please Go to the Neighborhood' and 'Please Meet' are being released one after another and are continuing to be successful.
Ryu Yae-ji, Ten Asia Reporter ryuperstar@tenasia.co.kr