TV
A tight romance with Yui and Hajun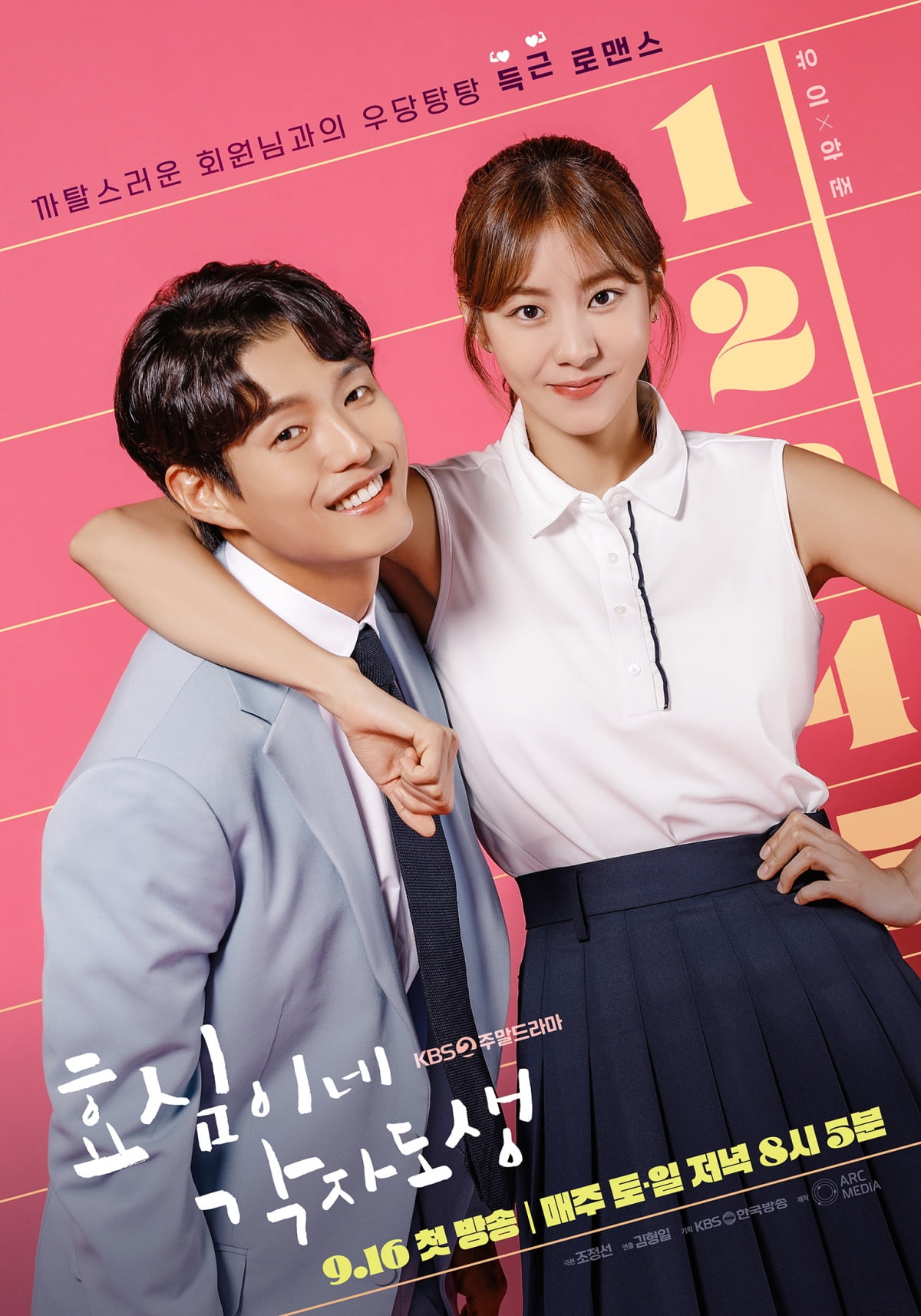 It foreshadows the romance between ace fitness trainer Yui and picky member Ha Jun.
On the 30th, KBS2's new weekend drama 'Hyoshim's Life, Each Life' released a couple poster of Hyosim (played by Uee) and Taeho (played by Ha Jun). 'Hyoshim's Life, Each Life' is about Hyosim, a daughter who devoted her whole life to her family with her innate good nature and ability to empathize, and escapes from the family that gave her a hard time and lives an independent life. A family liberation drama depicting the process of finding life.
Hyosim, a highly responsible and conscientious fitness trainer, is the ace of the fitness center. Because he had to work hard to support his family, he devoted himself to attracting and managing members, even taking charge of early morning workouts that other trainers avoid. Thanks to this, Hyo-shim also takes charge of member Tae-ho, who is picky and insists on working out alone in the early morning hours before the fitness center opens. Hyosim's secret strategy to bring down Taeho, who refused PT and pushed ahead with the exercise alone, is also uniquely sincere. Tae-ho gradually begins to listen to Hyo-shim, who is steadfast and does her duty as a health trainer even when she is rude to him.
The couple poster released on this day clearly shows the relationship between filial piety and Taeho. Hyosim, who is confident and confident, radiates healthy energy with a smile as bright as the sun. Taeho, who has Hyosim in a headlock, does not offer much resistance. He gives his head and shoulders without hesitation and smiles broadly. This is the image of a pure man who is tightly held by the person he loves. Hyo-shim, who holds fast the muscles and heart of the picky member Ha-jun, and Tae-ho, who has been imbued with the health of Hyo-sim, who does his best until the end of his duties. Expectations are rising for the healthy and exciting romance that makes you feel like you will build muscles just by looking at it.
The production team of 'Hyoshim's Life, Each Life' said, "The couple poster that was released was intended to express the relationship between Hyosim and Taeho, who have a positive influence on each other. We can see how the two people who were fighting each other develop their feelings for each other, and how they exercise and strengthen their muscles. "Please look forward to Hyo-shim and Tae-ho's ever-growing romance as their love grows," he said.
He continued, "Hyo-shim, who has always devoted herself and sacrificed for her family, meets Tae-ho and begins to think about her own life. Tae-ho, who lost both of his parents and felt lonely because he had nowhere to put his heart, meets Hyosim, is comforted, and finds a place of peace for his heart. "The growth story of a romance that keeps each other healthy like this is another point to watch in 'Hyosim's Life, Each Life'," he added.
'Hyosim, Each Life' will be aired for the first time on September 16th.
Kang Min-kyung, Ten Asia reporter kkk39@tenasia.co.kr