TV
Kim So-hye sheds tears in front of Lee Sang-yeop in 'match fixing'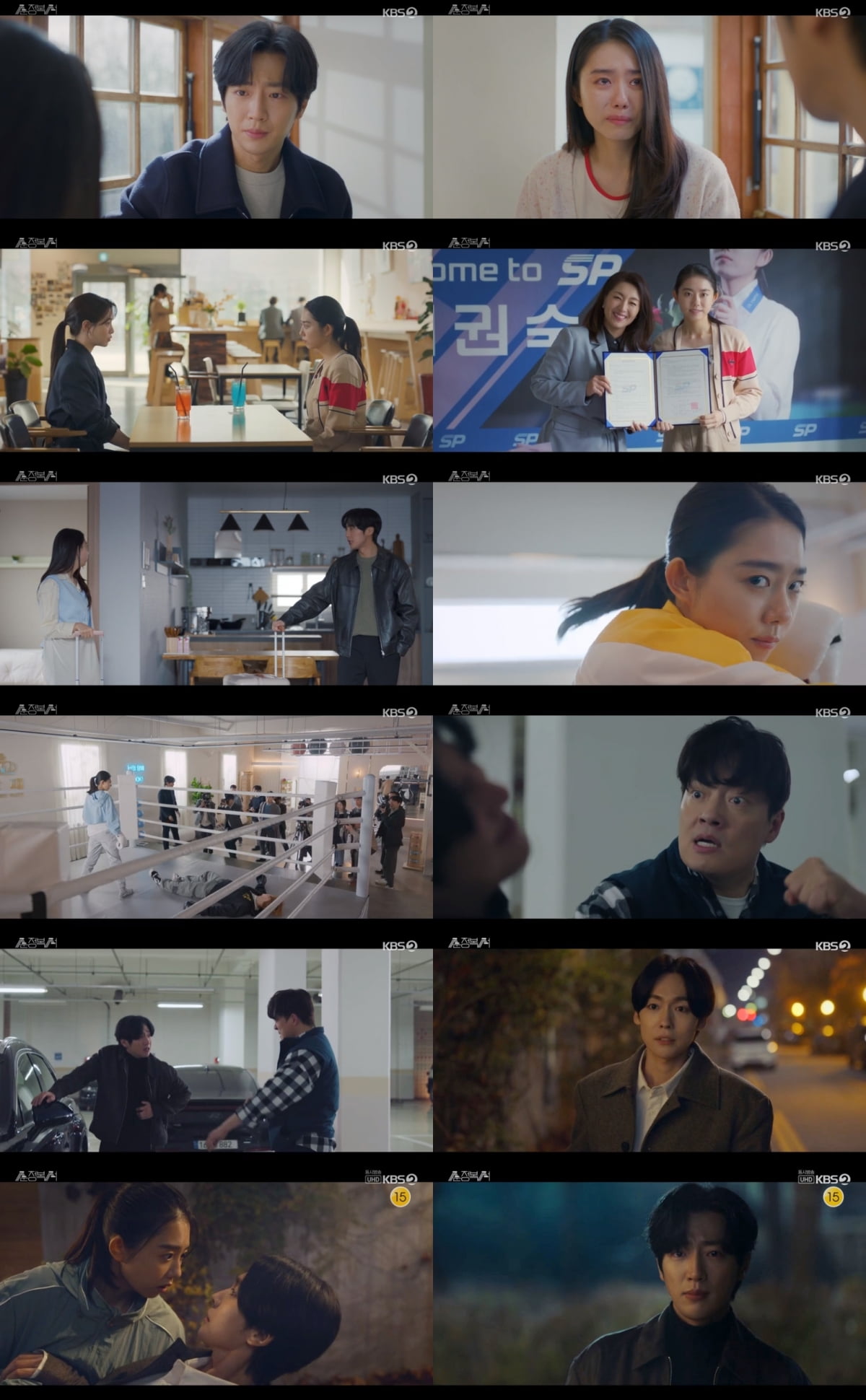 Lee Sang-yeop and Kim So-hye got on the same boat in 'Pure Boxer'.
In episode 3 of KBS2's Monday & Tuesday drama, 'Pure Boxer', which aired on the 28th, Lee Kwon-sook (played by Kim So-hye) and Kim Tae-young (played by Lee Sang-yeop), who decided to play a match-fixing game, started training in earnest ahead of the first match.
Previously, the cold-blooded agent Tae-Young replaced pitcher Hee-Won Kim (played by Jae-Woong Choi) who failed in a fix match.
plunged into the small world. Tae-young, who found the hidden genius boxer Kwon-suk after a long search, succeeded in winning her heart back after persistent persuasion, and opened the door to a match-fixing escape story that risked her life.
Kwon-suk decided to accept Tae-yeong's risky proposal to truly break up with boxing. After submitting her resignation letter to the kindergarten, Kwon Sook asked Jaemin Han (played by Jinwoo Kim) if he could accept it if he came back in three months. In response to Kwon-sook's unexpected question, Jae-min replied, "I don't know if he's a colleague, but I don't think I'll ever meet a boxing girl." Kwon-suk felt devastated by Jae-min's unexpected rejection, and shed tears without leaving the house for several days.
Tae-young, who had to sign an exclusive contract as soon as possible, went to Kwon-suk's house nervously when she couldn't reach her. Soon after, Kwon Sook cried sadly, saying, "If I run away again, I won't be able to finish it even if I die. No matter how much I run away, I think boxing will follow me until I die."
Tae-young's ex-lover and rival Jeong Su-yeon (played by Ha Seung-ri) went to Kwon-sook and offered her an exclusive contract, saying that she would make her Korea's Mayweather. Kwon Sook, who was on a boat with Taeyoung, sent Sooyeon away, saying, "I don't have the right to talk about boxing with him." Believing Taeyoung's promise to stop boxing, Kwon Sook signed an exclusive contract with S&P.
Tae-young moved Kwon-sook's accommodation to her own house so that she could focus only on training, and appointed Ho-joong Choi (played by Hee-chan Kim), a former Asian champion, as her training partner. Tae-young pointed out Jo A-ra (Do Eun-ha), a bad boy in the boxing world, as Kwon-suk's opponent in the first match. Kwon-sook, who had to win the first game, was dissatisfied with Tae-young's coercive attitude, and Ara rejected Tae-young's offer, saying that she did not want to be framed as a traitor.
Taeyoung's ordeal did not end here. Lee Cheol-yong (played by Kim Hyung-mook), who heard the news of his daughter Kwon-suk's return, visited Tae-young and gave her a thrill by fighting. Cheol-yong, who was Kwon-suk's boxing teacher, even left a meaningful message saying that when the day comes when Kwon-sook changes as if she will die tomorrow, it's a sign that she doesn't want to box.
Jaemin, who watched Kwon Sook's public training video, was attracted to Kwon Sook's 180 degree change from shy assistant teacher. Jaemin, who had drawn the line saying he didn't like boxing, called Kwon Sook, who was training, to express his apology and aroused excitement with a full-fledged feast of thumbs. At that moment, Taeyoung, who had been watching the two of them, appeared and stimulated curiosity with a thrilling three-way face-to-face ending with a sense of tension.
Reporter Kang Min-kyung, Ten Asia kkk39@tenasia.co.kr